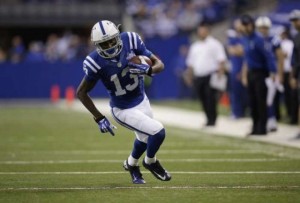 Many fantasy football owners have become increasingly engaged in mock drafts, as part of their preparation for the actual 2017 fantasy football draft. Meanwhile, other owners have already expended considerable time and energy completing drafts in Best Ball, Dynasty, and Redraft leagues. All of which provides abundant material from which to analyze the latest Average Draft Positions (ADPs). While much of the current positioning is consistent with where each player should logically be selected, the availability of other performers continues to linger beyond what would be expected.
This article will focus on 10 undervalued players to target in the 2017 fantasy football draft, with the knowledge that some will have ADPs that stray further from their value than others. As always, this information can be utilized as a tool toward determining where you are comfortable ranking and drafting various players. But ADPs are definitely not your sole blueprint in this endeavor. Instead, this analysis should be utilized as a resource that is blended with draft strategies, in order to determine your own ranking system. Preferably, one that includes tiers based upon position, and potential productivity.
T.Y. Hilton
ADPs - 18 Standard / 16 PPR
Many of you may know who led the NFL in receiving yards last season without looking it up. But more than a few otherwise competent and informed fantasy enthusiasts cannot. Nevertheless, that designation belongs to T.Y. Hilton, whose total of 1,448 established a new career high, and extended his streak of 1,000 yard seasons to four. He also generated more receptions of 20+ yards than any other receiver (28), and finished fourth overall with 156 targets. Which was over double the total of any other Colt. Plus, he exceeded 100 yards in six different contests, and collected at least six receptions in nine games. Yet, his current ADP results in Hilton being selected after seven other receivers, and a trio of backs that do not possess his extended track record of productivity - Jordan Howard, Jay Ajayi, and Todd Gurley. As Hilton has accumulated at least 82 receptions in three of the past four years, has averaged 130 targets during his career, and 140 since 2013. All while missing just two contests since entering the league in 2012. Owners who seize the 27-year old Hilton by the onset of Round 2, will be rewarded for their investment.
Michael Crabtree
ADPs - 50 Standard / 47 PPR
The former first round pick (2009) has experienced a thorough career renaissance since somewhat quietly signing a one-year deal with Oakland in 2015. During his tenure with the Raiders, he has amassed 17 scores, while accumulating 174 receptions, and assembling 1,925 yards. Michael Crabtree has also earned the unwavering confidence of Derek Carr, as the duo has repeatedly connected on big plays. Particularly when the Silver and Black have journeyed near the end zone. Crabtree captured 12 of his 21 targets from inside the red zone last season, with six of those catches generating touchdowns. The eight-year veteran also snagged four of his eight targets from inside the 10, with all of those receptions producing scores. Yet, more owners are comfortable with adding Keenan Allen and Sammy Watkins to their rosters, as opposed to the 29-year old Crabtree. Even though he has performed in 16 regular season games for three consecutive years. Amari Cooper appears on the threshold of establishing career best numbers as he progresses through his third NFL season. But there is no tangible reason for concern that Crabtree's productivity will decline. Which should eliminate any hesitation, when you have the opportunity to seize him before his present ADP.

Larry Fitzgerald
ADPs - 65 Standard / 59 PPR
Eight of the receivers who finished among the top 10 in receptions during the 2016 regular season are currently being selected within the initial four rounds. But the player who actually led the NFL in that critical category - Larry Fitzgerald – has amazingly been the last performer from that group to be drafted by owners. This future Hall-Of-Famer's current ADP provides the textbook example of an undervalued performer. As he just garnered 107 catches last season, which boosted his total to an impressive 216 in the past two years combined. He also eclipsed 1,000 yards for the second consecutive season, and the eighth time in his Hall-Of-Fame worthy career. So why are owners opting for a whopping 28 other receivers before Fitzgerald is finally secured on rosters?  It is understandable if his age creates some apprehension about his ability to replicate last year's output. But he also collected the eighth most targets in 2016, and Carson Palmer should remain heavily reliant upon his top receiving option. Plus, he has yet to display any discernible drop-off in his ability to gain separation in man-to-man coverage, or to locate open space when confronted with zone coverage. Fitzgerald provides prospective owners with a legitimate bargain at his current ADP, and deserves a higher degree of trust in his ability to deliver favorable results.
Paul Perkins
ADPs - 77 Standard / 78 PPR
Paul Perkins ascended into a starting role during Week 17 of the 2016 regular season, and proceeded to bolt for 102 yards on 21 attempts (4.9 YPC). Which was the fourth time in the Giants' final five contests that Perkins averaged 4.5 or better. He has already been named as New York's starting back, and merely needs to outperform rookie Wayne Gallman in order to continue in that primary role. However, many owners continue to bypass Perkins, in favor of other runners who will be confronted by formidable competition for the opportunity to obtain touches. That list includes Latavius Murray, who is recovering from ankle surgery, and must contend with second round draft pick Dalvin Cook, and Jerrick McKinnon. Along with Rob Kelley, who will engage in competition with Samaje Perine for early down work, and must defer to Chris Thompson on passing downs, and Derrick Henry, who continues to face a massive impediment for consistent touches working behind DeMarco Murray. Perkins also dwells only one slot above the unproven Cook, who will not only be competing with Murray and McKinnon, but is laden with a concerning track record of fumbling and off-field issues. While the Giants should deploy Shane Vereen on a percentage of passing downs, Perkins will be operating in a highly favorable situation. Which should encourage owners to select him ahead of backs that must overcome sizable hurdles, simply to enter the field.
Emmanuel Sanders
ADPS - 82 Standard / 73 PPR  
Since becoming a Bronco in 2014, Emmanuel Sanders has accumulated over 3,500 yards (3,571), averaged nearly 1,200 yards per season (1,190), gathered 256 receptions, and discovered the end zone 20 times. He has also been targeted 414 times, while finishing 13th or better in that category among all receivers for each of those three seasons. Plus, he has only missed one game since 2012. However, owners have been compelled to draft over 31 other wideouts - including Martavis Bryant, Kelvin Benjamin, and Donte Moncrief - before choosing Sanders. Even though that threesome of receivers have not delivered anything remotely resembling the level of production that has been supplied by the 30-year old Sanders. He will unquestionably maintain an essential role within Denver's attack again this year, regardless of who wins the battle between signal-callers Trevor Siemian and Paxton Lynch. Mike McCoy also returns as offensive coordinator, and is expected to utilize a flexible approach that is tailored to the strengths of each skill player on a weekly basis. That should be beneficial to Sanders, who is still fully capable of supplying big plays. Which is yet another reason why owners should consider selecting him earlier in the draft process.   
Five more guys
Danny Woodhead
ADPs - 100 Standard / 76 PPR
Danny Woodhead's propensity for stockpiling receptions while working from the backfield provides potential owners with an extremely enticing option. His proficiency was displayed in 2013 and 2015, when Woodhead caught 156 passes, while accumulating 1,361 yards, and scoring 12 touchdowns. The 80 catches that he amassed in 2015 represented the second highest total among all backs, and tied him for 18th overall. Injuries curtailed his output in 2014 (ankle) and 2016 (ACL), as he was dispatched to the sideline for a combined 27 contests. That is undoubtedly the primary factor creating hesitation for some owners to secure him for their rosters, as exhibited by his current ADP. But Woodhead's sizable upside as a dependable weapon, and the enormous number of opportunities that will be available in the Raven offense, should supersede any concerns about his viability as a dependable weapon. Mike Wallace, Steve Smith Sr., and Dennis Pitta combined for 339 targets in 2016, which comprised essentially 50% of the team total. Wallace is the only member of that trio who will be involved in Baltimore's attack again this year. While Kyle Juszczyk, who led Baltimore backs with 49 targets and 37 receptions has also departed. Even though the Ravens did sign Jeremy Maclin, Woodhead will be an integral component within the team's aerial attack. Making him worthy of selection in Round 6 of PPR leagues.
Pierre Garcon
ADPs - 103 Standard / 94 PPR
San Francisco's current collection of receiving weaponry will not force opposing defenders to endure sleepless nights. With the possible exception of Pierre Garcon, who brings a veteran presence, and valuable experience in Kyle Shanahan's offense to an otherwise substandard passing attack. It is now well-chronicled that the best season of Garcon's nine-year career occurred in 2013, when Shanahan was operating as Washington's offensive coordinator. Garcon's production ignited that season, as he led the NFL in targets (184) and receptions (113), while generating a career-high 1,346 yards. If that does not decrease your reluctance to secure Garcon, then his success last season might expand his appeal. As he also delivered a team best 1,041 yards, while also leading the Redskins in targets (116) and receptions (79). All while functioning within a passing attack that included Jordan Reed, Jamison Crowder, DeSean Jackson and Chris Thompson. Now he appears primed to enter Week 1 as the 49ers top receiving option, with no genuine threat to diminish what should be an enormous target total. Yet, despite the clear possibility that Garcon will be a proficient point producer in PPR leagues, many owners continue to overlook him. As he is currently being selected after 38 other receivers - including Corey Davis, Randall Cobb, and DeVante Parker. Which underestimates his legitimate prospects for delivering a highly successful season.
Jack Doyle
ADPs - 143 Standard / 134 PPR
Jack Doyle is currently being drafted 13th among all tight ends, but is a strong candidate to exceed his underwhelming ADP. In 2016, Doyle performed on 68.4% of Indianapolis' snaps, while Dwayne Allen was involved on 55.7% of the team's offensive plays. But Doyle displayed enough proficiency as a target to earn the trust of Andrew Luck, while also performing adequately as a blocker. Now, his role should expand substantially within the Colts' attack. After the team chose to reward Doyle with a three-year contract, and jettisoned Allen to New England. The fifth-year tight end also led his position with a catch rate just under 79% in 2016, and grabbed nine of his 12 red zone targets. Four of which generated touchdowns. While Erik Swoope presents a threat to those red zone opportunities, Doyle is nevertheless an appealing option, at a position that can create nightmares for owners. His ADP could rise as the summer progresses. But he currently offers exceptional value to anyone who chooses to exercise patience before drafting their tight end. Along with the upside that could ultimately reward owners with numbers that surpass expectations.
Kenny Britt
ADPs - 154 Standard / 157 PPR
One year ago, Kenny Britt went undrafted in the majority of fantasy leagues, in the aftermath of his extremely uninspiring output during the 2015 regular season. As he only manufactured 681 yards on a mere 36 receptions, while scoring just three times. All of which makes his irrelevance during that draft process understandable. However, it is far more difficult to comprehend his current ADP, as owners are choosing nearly 60 other receivers before finally procuring his services. This despite the fact that Britt just assembled his first 1,000-yard season in 2016, registered a career-best 68 receptions, and accomplished it with Jared Goff and Case Keenum as his signal callers. Britt's season-long numbers were constructed through consistent production, as he accrued 67+ yards in eight different contests, and garnered at least four receptions in 12 of the 15 games that he performed in. While some within the fantasy community believe that Corey Coleman can operate as Cleveland's top receiving option this season, Britt is easily the more proven commodity, and his new team is paying him at a level that is consistent with a WR1. Britt can also produce favorably for you, and is an absolute steal in Round 13.
Chris Thompson
ADPs – Undrafted Standard / 190 PPR
While there has been a substantial amount of conjecture regarding the distribution of touches between Rob Kelley and Samaje Perine, Chris Thompson actually registered the highest snap count among all Redskin backs in 2016 (46%) and has largely been a comparative afterthought throughout the offseason. Their collective ADPs reflect that level of interest in the three rushers, as Kelley's is currently at 95, Perine's resides at 97, and Thompson's is a lowly 190 in PPR drafts. He is also going completely undrafted in standard leagues, where it is more understandable why owners might eschew the fifth-year back. But in PPR formats, the lack of interest in a runner who has established his capabilities as a receiving weapon is indefensible. In fact, any owner who would prefer to target Thompson late in the draft process, instead of employing a much earlier pick on Kelly or Perine would be justified in doing so. Thompson has amassed 84 receptions in the past two seasons. Including 49 in 2016, which was the 12th highest total among all backs. That enabled him to accumulate 589 yards as a receiving weapon during that span, along with four touchdowns. Last season, he supplemented those numbers with three additional scores on the ground, along with 356 yards on 68 attempts (5.2 YPC). Astute owners should resolutely target Thompson in PPR leagues.