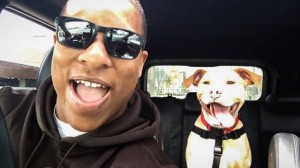 Fantasy Football Sleeper Alert! Terrell Watson, running back for the Cleveland Browns, was released by the Cincinnati Bengals last year no doubt because of the crowded backfield. I'm not sure when in January the Browns picked him up but he's got one hell of a collegiate record.
He attended Azusa Pacific University, where he set numerous Division II records and led all of college football with 2,153 rushing yards in 2014. He finished his collegiate career with 4,756 rushing yards and 78 rushing touchdowns. A native of Oxford, Calif., Watson graduated from Oxwood High School. Source: Cleveland Browns
Watson earning Great Northwest Conference Player of the Year in 2013 and 2014. In his final year, Watson amassed 2,153 yards and scored 29 TDs on 319 carries and tacked on 19 receptions.
When do you draft him in the 2016 fantasy football draft? Well, the Browns backfield isn't that sexy but Watson was released for a reason. He certainly has the pedigree to ascend the depth chart to at least #2. The 2016 NFL draft hasn't taken place yet and if the Browns don't make a play in the first couple rounds for a running back I'd be willing to drop a very late round pick on Terrell Watson as a deep sleeper for my bench.