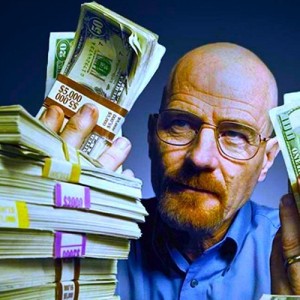 When playing guaranteed prize pool tournaments on FanDuel or DraftKings (any DFS operator) you'll want to have the right stacks so you can benefit from their positive correlations. Hitting a stack is the key to success and in week 11 we've got a handful you'll want to ensure you're leveraging. But don't take my word for it, look at the top winners in your history (as recommend in my how to win article) and you'll see what the winners are doing week in and week out. I bet you'll see plenty of stacks!
So here we go, my top stacks for week 11, in no particular order, are for FanDuel, DraftKings, contrarian picks and value plays.
The Contrarian Stack

Keenum gets his chance in week 11 and I doubt he'll get much play this week at all across most DFS sites. Keenum is a fearless gunslinger but his accuracy issues are a concern. Nevertheless this is all about being contrarian while maintaining upside. The Ravens do not represent a challenge for most quarterbacks and Austin is a special talent that could benefit from Kennum's wild quarterback tactics.
The Value Stack

The value stack is all about price to point ratio. This duo should produce for you this week and have a low ownership due to the defense they face and the injuries at wide receiver in San Diego. The salary for Rivers and Gates has dropped on FanDuel and Yahoo for week 11.
The DrafKings Stack

Heavily favored with a clear path to a balanced attack based on our RAdv/PAdv metrics makes Amendola and Brady my top DraftKings stack. With Edelman out look for Amendola to get more looks but beware of K. Martin. Pencil him in as a cheap punt play and make your lineup very contrarian.
The FanDuel Stack

Tyrod's ceiling isn't low at all, sitting around 35 points on most DFS sites. Buffalo opened as a seven and a half point underdog and we're all expecting New England to score. Watkins had 6 catches for 60 yards and a touchdown the last time they faced off. He'll need to do better this week and after last weeks explosion I hope I'm not chasing points. Nevertheless, this is a solid stack for a low price on FanDuel.