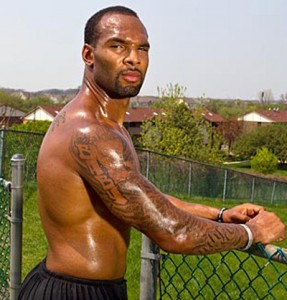 Bust players AKA guys you don't want to draft in 2015. Here's a list of some I'm avoiding an why you should consider it too. Could I be wrong? Yes I could and have been in the past but more often than not I've hit the nail on the head. Listen to me, minimizing risk during the draft is a top priority when creating your team. The guys below I've listed as bust because there's red flags, enough red flags to keep them off my team. Let me know what you think in the comment section below.
Todd Gurley, RB, St. Louis Rams
Historically speaking first round round running backs have performed poorly in fantasy football, they just don't see enough touches. In the last five years we've seen 7 running backs taken in the first round of the NFL draft. Only 2 of those seven have been significant contributors, guys you'd start week in and week out. After Gurley's ACL injury in college his freshman backup wrecked shop which leads me to believe he's merely a product of the system, ah la T. Richardson. Oh ya, he's not 100 percent over his ACL injury and has to compete with Tre Mason, a proven NFL back that we know can move the chains.
Carlos Hyde, RB, San Francisco 49ers
There's to many topics to cover here so let's just make a list:
The 49ers lost two starting offensive linemen in Mike Iupati and Anthony Davis
Dan Kilgore is now questionable to start the season (another O-Line link)
New offensive coordinator Geep Chryst (always a warning flag)
Hyde's limited snaps last season gives us nothing but hopes and dreams, nice.
His QB will steal a lot of rushing yards and touchdowns, period.
Martavis Bryant, WR, Pittsburgh Steelers
His ADP in the 6th Round is way to rich for such an inconsistent fantasy point scorer. We all know consistent production is what wins leagues. Bryant's will continue to share snaps with Markus Wheaton, who is currently slotted in at number-two on the depth chart and why not? It worked for them last season. If Bryant drops I may take a stab but Im going to have to be really hurting at WR for that level of risk / reward.
Matt Forte, RB, Chicago Bears
I'll make this one short and sweet, he's old, Mark Trestman isn't around anymore so his PPR projections have dropped considerably and there's no way that line is any better from last year. The fact that Trestman has moved on is enough for me but top that off with his age and ADP I smell bust.
On the bubble: DeMarco Murray