Running back is probably the most hotly contested position in fantasy football. The players take a beating and get injured at a higher rate than receivers. Fantasy owners have come up with different theories and strategies to deal with the running back position. Analyzing the numbers is still the most efficient and time tested method of squeezing value out of each pick. Finding running backs with a secure job and a history of red zone carries is a great strategy for getting that value. This begs to answer the question, should you draft RB or WR early in the draft?
Danny Woodhead SD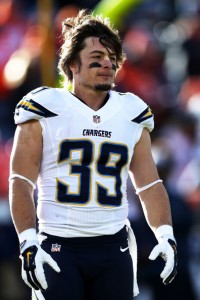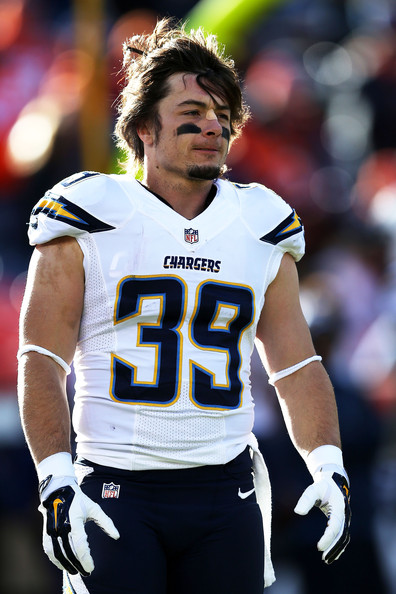 Danny Woodhead offers a lot from a fantasy football perspective. If we were talking about PPR leagues he would already be a no brainer. Even in a non-PPR league he can be an asset to teams at a decent price. Last season Woodhead got 20 red zone carries and scored 3 touchdowns from the red zone. He accomplished this despite splitting carries with Melvin Gordon. He will also contribute through the air; adding value even in non-PPR leagues. Woodhead is being taken on average 30th among running backs. Outside of PPR leagues it is generally possible to get him even later than that.
Justin Forsett BAL
The Ravens' backfield is a bit of a scary proposition this year. I like Forsett best out of the available options because he had success in the NFL in the past and he is the starter right now. Even in an injury shortened 2015, Forsett managed 18 red zone carries. He did only manage 2 touchdowns as a result of these carries, though. This year should provide owners with a decent rebound season at a heavily discounted price. It is tough to be completely confident with Forsett given his injury history. As the 34th running back being drafted a bit of risk is more palatable though.
High Upside Mid Round Draft Picks: Non-PPR Wide Receivers
Jonathan Stewart CAR
Stewart does not have the favor of fantasy owners but he still has a starting job. He is the top running back in a good offense and last season he saw a boatload of red zone carries. Stewart carried 47 times from inside the 20 yard line and converted 6 of those carries for touchdowns. The Panthers are going to be in the red zone a lot once again. The Panthers have too many weapons for teams to key on the run. This means there will be a lot of touchdown potential here despite some uninspiring yardage totals. In many leagues, teams will be fighting not to take Stewart and that can make him a solid value.
Frank Gore IND
Gore is another old veteran with a solid track record and starting gig. The Colts are not good at running the ball, but Gore is going to get his cracks at rushing touchdowns. Last year he got 34 red zone carries, including 5 touchdown runs. Like the Panthers, the Colts give opposing defenses fits due to their wide array of weapons. Gore is the often the first of these weapons to be utilized in the red zone. This means that he should get plenty of chances to score in 2016. Despite being 33 years old, Gore can be drafted as a low level RB2 or an excellent flex. He is currently going in the 6th or 7th round of 12 team drafts. He is a steal for owners savvy enough to perceive his real value.
High Upside Late Round Draft Targets: Non-PPR Wide Receivers
Smart fantasy owners are drafting proven veterans in the middle rounds. This provides a stable base with a higher ceiling than some people might think. It also comes at a nice discount compared to some of the "exciting" young players available around the same time.