You need to upload a CSV file to create list in the sport list rankings plugin.
If the list isn't uploading it because of 1 or 2 things only!
The URL of the uploaded file isn't populated before you click "insert into post"
The file isn't CSV (windows CSV is best)
Step 1 - Ensure the URL of the uploaded CSV is populated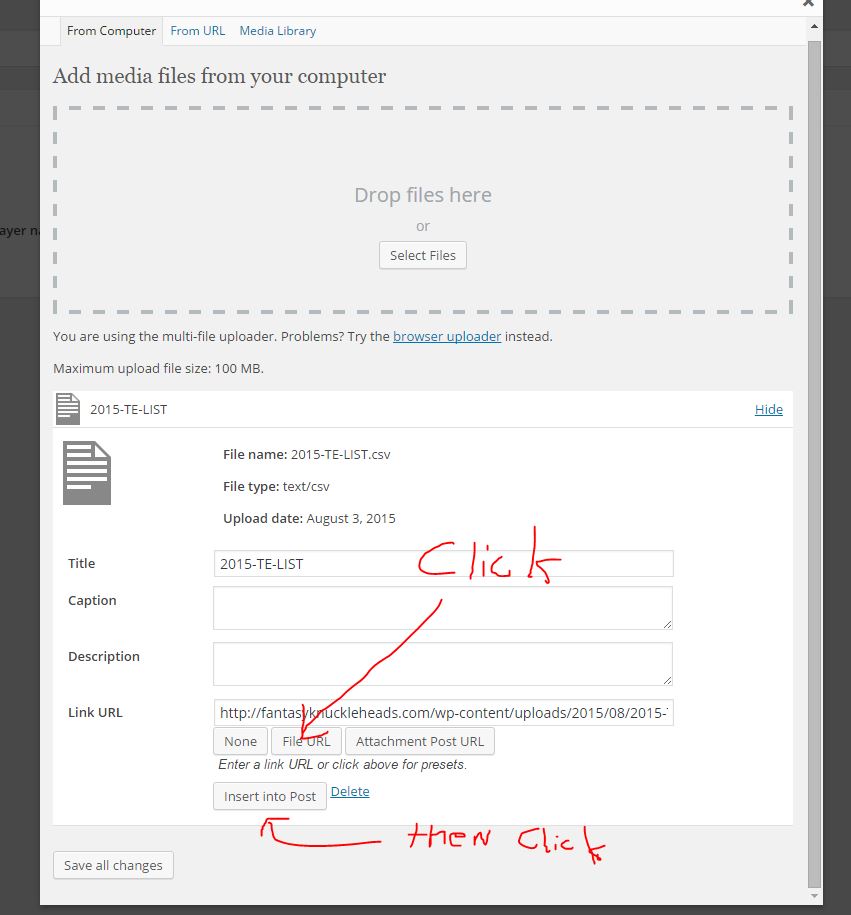 STEP 2 - Ensure your file format is CSV
In Windows 7, 8, XP etc
In excel choose file - save as - CSV (comma delimited)
Do not choose - CSV (Macintosh) or (MS DOS) - those options won't work!
In MAC
MAC users usually have issues as MAC doesn't make true CSV files by default. But you can choose "Edit Filter Settings" button at the bottom of the "Save As…" dialog, it will give you options for the encoding, field delimiter, and text delimiter: set the field delimiter as a comma -> , <-