Researching before your fantasy football draft is part of the fun, right? Today I'd like to talk about spending the absolute least amount of draft capital on a quarterback. Season after season you can draft absolute studs for next to nothing, remember the research we talked about? Let's get started, or skip the research and cheat with our premium cheat sheets.
Quarterback Steals
There are only a handful of cases where you'll see me draft a quarterback earlier than the 10th round. If a top 3 stud drops a couple rounds I'll probably pull the trigger. I did this a couple weeks ago in an expert mock where Andrew Luck came to me in the 7th round of a 12 team league. You can find the complete mock in the USA Today Sports fantasy draft magazine.
Thanks to @fantasysharks @DMDorey @Cory_Bonini @IDPSharks @ByJonHeath @_Knuckleheads @DLF_Kenm @FF_Today @jeffpaur @ErnieEstrella @footballdiehard @FG_Dolan for their contributions. Great work, gang. https://t.co/iScaCicyB7

— Steve Gardner (@SteveAGardner) July 30, 2019
Otherwise, I'm holding out until the 10th round or so before I'll consider filling the quarterback position.
The Steals For 2019 Are:
Jameis Winston
Philip Rivers
Dak Prescott
Mitch Trubisky
Kyler Murray
Lamar Jackson
Derek Carr
Matthew Stafford
You'll be fine drafting 2 of these quarterbacks. One in the 10th/11th round and the other as late as possible! Be sure to not to reach! I like to use our ADP report to ensure I don't get crazy and jump the gun.
The Sophomore Slump Quarterback
If I've said it once I've said it a thousand times, don't draft a sophomore quarterback. But Patrick Mahomes is going to break this trend, as few have done before him, right?! I'm not touching him but here, you decide.
And then there's this...
Over last decade, a look at QB touchdown-pass regression. Every QB here was over-drafted in #fantasyfootball the next year based on what we'd recently seen.

One.

One QB threw more TD passes the next year. pic.twitter.com/gUtPqjY9xq

— Evan Silva (@evansilva) May 21, 2019
The Shocking Rookie Quarterback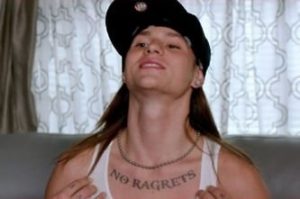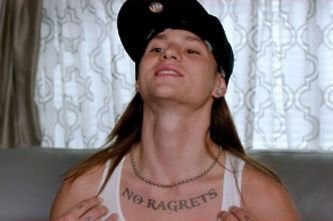 If you're wondering what Kyler Murray can do for your fantasy team you need look at some very memorable QB rookie seasons. Some recent names are Patrick Mahomes, DeShaun Watson and digging deeper you'll find guys like RG3. If you remember RG3's magical rookie season, he averaged 24 fantasy points per game. Don't ask me what happened after that. But Murray has that "it factor" and a young stable offensive play makers. He's going to score via the air for sure but I'm really interested in seeing his runs. His floor will look like Russell Wilson and his ceiling is a hair below Patrick Mahomes! I mean, why not, right? Please don't draft him before the 10th round. 
It's The 10th Round & You Lack a Quarterback
And yes someone already drafted Kyler Murray in the 8th, to bad or maybe you got saved. If you draft like I do you'll probably find yourself in the 10th round without a quarterback. You'll probably be picking between Jameis Winston, Philip Rivers or Dak Prescott. There is a good case for Rivers here and I also like Winston. But the forgot man in the picture is Dak Prescott currently being drafted in the 11th round.
2 Quarterback Draft Advice
So you're in a league that has two starting quarterback slots and you're wondering what to do. Every draft is different but take a look at this 2 quarterback mock draft. Here's some more tips:
Don't pay a lot of attention to ADP. Guys will reach for the quarterback they like.
Position runs can happen at any moment, you'll want at least 1 quarterback on your team before everyone starts going bananas.
Watch the bye-weeks!
Never wait on quarterback and don't be surprised to see the top 12 off the board by the end of the 4th round.
If quarterback becomes the focal point of early rounds know that this will open the door for some juicy picks in 3rd, 4th and 5th rounds.
At the end of the day I recommend you simply try to have one quarterback out of each tier. So a Andrew Luck (tier 1), Brees (tier 2) and Winston (tier 3) would look real good to me in a 2 quarterback league.