My apologies for missing last week, but I think I helped most in the forums.
Here are the IDP rankings Week 4.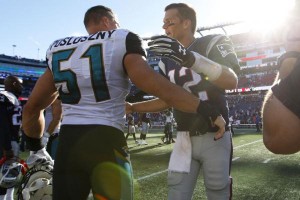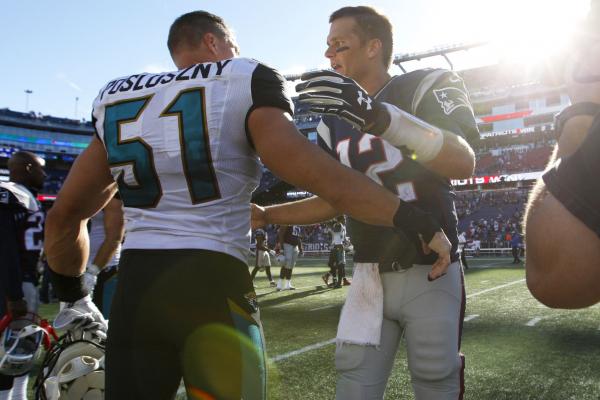 Best of luck to you all.
J.J.Watt (HOU) Doesn't matter who they are facing for now he remains number 1. He is facing a offensive lines that has fared better than most expected in Atlanta
Sean Lee (DAL) Honestly the number two spot is a tossup between Sean Lee and Paul Posluszny both have upside, but I slightly prefer Sean Lee's matchup vs New Orleans
Paul Posluszny (JAX) He has been a beast this year and had 18 tackles last week vs the Patriots (14 solo) he was everywhere and he was tackling everyone
C.J.Mosley (BAL) Pittsburgh without Big Ben will depend very heavily on Bell which means Mosley will have a big day
Reshad Jones (MIA) No one can tackle in Miami except Reshad and he faces a Jets offense that will run and these runners will brought down by Jones!
Luke Kuechly (CAR) Check to see if he plays, if he does this is a good ranking
Aaron Donald (STL) he has 3.5 sacks and 18 tackles through 3 games! I will take it
Preston Brown (BUF) I understand the TD increased his points, but he does have 25 tackles, 2 INT's, an FF and FR. Start him
Telvin Smith (JAX) Not the best of matchups vs Indiana but him and Posluszny are tackling them all. There is enough tackles to go around with JAX
Lavonte David (TB) He had the best week of the season last week and will move up these rankings very quickly

Muhammad Wilkerson (NYJ)

Everson Griffen (MIN)

Jacquies Smith (TBB)

Thomas Davis (CAR) Check on Kuechly first but still a good play
Alex Ogletree (STL) I think this is a bit low for him here but a good LB1
Bobby Wagner (SEA)
Malcom Jenkins (PHI)
Carlos Dunlap (CIN)
Navorro Bowman (SF)
Ryan Shazier (PIT) Check before inserting him, he may still be out with the short week
Malcom Smith (OAK)
David Harris (NYJ)
D'Qwell Jackson (IND)
Rober Quinn (STL)
Jaye Howard (KCC) Only tackle friendly leagues and this is low for him here in those leagues
Tyrann Mathieu (ARI)
Justin Durant (ATL)
Jordan Hicks (PHI)
Clinton McDonald (TBB) thanks for catching the mistake
Eric Weddle (SDC)
Derrick Johnson (KCC)
Jelanie Jenkins (MIA)

Anthony Barr (MIN) He is still looking for consistency but he will rise up these rankings very quickly

Uani Unga (NYG)
Clay Mathews (GBP)
Keenan Robinson (WAS)
 Kevin Minter (ARI)
Prince Amukamara (NYG)
Koa Misi (MIA)
William Moore (ATL)
Best of luck, remember sign up and you get 1-1 support.