Hey guys here are my IDP Rankings Week 7. Best of luck to you all.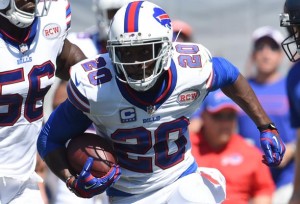 J.J.Watt (HOU): O'Brien needs to find ways to use J.J a bit better as he is having a relatively quiet season. I still rank him as first because he simply is a beast

Luke Kuechly (CAR): Welcome back to Luke who had a great game in Seattle

Navorro Bowman (SF): He has been finding his form lately and has a great matchup vs. Seattle this week
Lavonte David (TB): I am not in love with his matchup this week but it's Lavonte so he has to be ranked up here in the top 5
Sean Lee (DAL): I love his matchup this week vs. Giants who have allowed the most tackles to LB's
Telvin Smith (JAX): Telvin is 3rd in total tackles this season, and he will keep it up with or without Paul Posluszny
Paul Posluszny (JAX): There are enough tackles to go around in Jacksonville as teams are going up early on them and running the ball after that!
D'Qwell Jackson (IND): He might be the most underranked player ever. He leads the NFL in total tackles with 71 about 12 more than the number 2 guy (Navorro Bowman)
Bobby Wagner (SEA): He is listed as probably as of now and has a Thursday matchup so keep your eye out. He does have a great matchup vs. 49ers
Reshad Jones (MIA): Reshad has a decent matchup this week vs the Texans
Corey Graham (BUF): Reshad Jones and Corey Graham are the number 1 and 2 DB's this year and its not even close after them. With my league settings they are about 15 points ahead of the number 3 DB Donte Whitner
Karlos Dansby (CLE): I don't usually predict a TD, but I predict another pick six for Karlos this week!
Cameron Wake (MIA) Probably the biggest jump in my rankings this week, I just love what Suh brings to the Miami Defense and I think Wake is the guy who benefits the most. Not a great matchup this week but it's decent enough for me to rank him at 13
C.J.Mosley (BAL): I will keep bumping C.J. Mosley till he gets out of the sophomore slump, teams are figuring out his weaknesses vs. the pass and are going after it. I actually think 14 is high for him but he did have 3 great weeks to begin the season so you have to try one last time
Greg Hardy (DAL): The Giants offensive line is decent but Greg Hardy will get to Eli a few times in my opinion
Daryl Smith (BAL)

Lawrence Timmons (PIT)

Preston Brown (BUF)
Malcom Smith (OAK)
Robert Quinn (STL)
Calais Campbell (ARZ)
Paul Worrilow (ATL)
Jordan Hicks (PHI)
Muhammed Wilkerson (NYJ)
Harrison Smith (MIN)
Thomas Davis (CAR)
Jurrell Casey (TEN)
James Laurinitis (STL)
Eric Kendricks (MIN)
Chandler Jones (NYJ)
Eversen Griffen (MIN) Make sure he is good to go
Jacquies Smith (TBB)
Derrick Johnson (KCC)
Keenan Robinson (WAS)
Tyran Mathieu (ARZ)
Stephone Anthony (NOS)
Jelanie Jenkins (MIA)
Khalil Mack (OAK)
Anthony Barr (MIN)
Rolando McLain (DAL)
Good luck to all of you in week 7.