Hey guys. hope you had a good week. Here is the IDP Waiver Wire Week 13.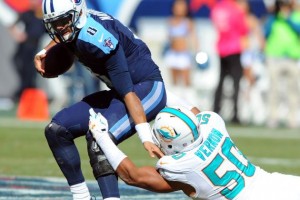 AT LB
Avery Williamson (TEN): Like I have done many times before this will be the last time I mention him this year. A solid LB2 with lower LB1 potential. He had 11 tackles and a sack in week 12
Kelvin Sheppard (MIA): As long as he is starting he is a solid LB2 to own.
Jonathan Freeny (NEP): Monitor this guy carefully, could be a solid pick up if Don'ta Hightower and Jamie Collins miss time. He had a big game yesterday and is virtually un-owned.
Denzel Perryman (SD): keep an eye on this kid. He led SD in tackles last week and is starting to heat up
at DL
Olivier Vernon (DE):Has been on fire lately and I think he is regaining his previous years form. A solid DL2 at the moment
Brandon Williams (BAL): Baltimore still has yet to play in week 12 but Brandon Williams has been very hot lately and is a solid DL2. If you start DT he is a DT1
Derek Wolfe (DEN): He is becoming a force in Denver this year, has a great matchup vs San Diego next week.
At DB
DeShawn Shead (SEA) Yeah he is starting at CB in Seattle whilst Cary Williams is struggling and was benched 2 weeks ago. He is putting up numbers as defenses are testing him!!! a DB2 with Db1 upside
Jairus Byrd (NOS) If you need a stable S pick him up as a DB2 or 3 and expect 5-8 tackles
Logan Ryan (NE) I mentioned him for 2 weeks now and he is really under-owned. a Solid DB2 to have
Best of luck