Hello guys. I hope you guys are listening to me more than I am listening to myself
Last week I hit the nail on the head with 8/11 of my picks! So here we go, you will hear a lot of the same names here are IDP Waiver Wire Week 8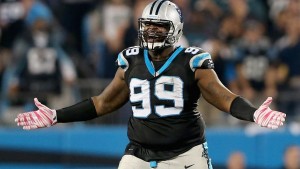 At LB
Eric Kendricks (MIN): Pick him up NOW, he is a must start LB1 and will be in my top 10 this week. In two weeks as starter 16 tackles and 3 sacks!
Malcolm Smith (Oak): It is a crime that he is so under-owned. Great week by him last week vs.  Chargers and it should continue going forward
Michael Wilhoite (SF): Three weeks in a row now, if I wasn't convinced last week I am now. The SF defense will produce points for the MLB! in 3 weeks he has 42 tackles!!!!!!! and an INT!
Dannell Ellerbe (NOS): Okay this one is more of LB2/3 for you but he still had 7 tackles!vs Indiana who was throwing most of the game because New Orleans went up early.
New guys this week:
Stephone Anthony (NOS): Yeah more New Orleans this week, this kid was drafted for a reason and he is producing tackles at a steady rate. LB2 for now with LB1 upside
At DL:
Cameron Wake (MIA): If you weren't convinced last week, I hope you are now! In 2 weeks he has 6 sacks!!!!! 6 tackles and 4 FF! That right there is an amazing stat line! He is owned in just below 20% of leagues because Miami was off to such a bad start.
Kawann Short (CAR): I think Kawann maybe reading my stories because last week I wrote "He is defensive tackle so don't expect 2 sacks every week" Well he came out and gave you 3 sacks! 8 tackles and a FF. In two weeks he has 14 tackles, 5 sacks, and a FF. Another amazing stat line.
New guys this week
Greg Hardy (DAL): I mentioned Greg Hardy two weeks ago but talk about passion, this kid has passion. and the reason I have him on this list this week is A) for his passion B) he is facing Seattle's OLine this week.
At DB:
Last week I mentioned both these guys, however watch out they are on bye this week (still both need to be on your radar)
Bashaud Breeland (WAS): He had a game changing play for Washington, and he simply put he is Washington's best defensive player. 13 tackles last week! He is on bye week and you need to monitor his status when Culliver and Hall comeback but I can't imagine Gruden benching him for either of them
Dashon Goldson (WAS): 27 tackles in 2 weeks for Dashon! Keep your eye out on him when gets back in week 9.
This week:
Brandon Meriweather (NYG): Yeah he is not a Redskin anymore so don't worry he isn't on bye. But he will get you tackles and nothing more. maybe a few nasty hits  A DB3 with DB2 upside
Bradley McDougald (TB): Keep an eye out for Bradley as a DB3 he is young and he will work his way up to a DB2 with DB1 upside. I really like this kid.
Good luck for week 8. I need it, I have a few tough matchups.