We're now just two steps away from the Super Bowl with 8 teams vying for 4 spots in next weekend's conference championship games. The Patriots, Broncos, Cardinals, and Panthers earned a week off during the wildcard while the Chiefs, Packers, Seahawks, and Steelers will look to keep rolling into the next round. Injuries are the most important factor when trying to predict the outcome of a football game so let's jump straight in and look at key injuries for the divisional round of the NFL playoffs.
NFL Divisional Playoff Matchups
* all times central
Saturday: Kansas City @ New England 3:35 p.m. / Green Bay @ Arizona 7:15 p.m.
Sunday: Seattle @ Carolina 12:05 p.m. / Pittsburgh @ Denver 3:40 p.m.
NFL Divisional Playoff Injury Report
- Panthers RB Jonathan Stewart (foot) expects to be full-go against Seattle on Sunday. Stewart hasn't played since week 14, but has been back at practice and should be ready to absorb a full workload. In week 6, Stewart rushed 20 times for 78 yards and 2 scores as the Panthers defeated the Seahawks on the road. Meanwhile, wideout Ted Ginn Jr. (foot) should also be ready to roll after resting in week 17.
- Broncos QB Brock Osweiler (knee) is on track to backup Peyton Manning despite missing Wednesday's practice. Osweiler has been knicked over the last few weeks of the season and made way for Manning in week 17 against San Diego. Coach Gary Kubiak named Manning the starter for Sunday's game against Pittsburgh, and did not rule out having 3 active quarterbacks just in case Osweiler is not fully fit.
- Packers wideout Davante Adams (knee) is unlikely to play against Arizona on Sunday. Adams, who missed time with an ankle injury earlier in the year, is dealing with a sprained MCL -- typically a 2-4 week injury -- and will likely see his place taken by Jared Abbrederis as the team's number 3 wideout. TE Richard Rodgers (hip) is expected to play despite missing Wednesday's practice with a hip injury.
- Chiefs RB Spencer Ware, who rushed for 67 yards and a touchdown in last weekend's wildcard win over Houston, missed Wednesday's practice with an ankle injury. Ware, who splits time in the KC backfield with Charcandrick West, may have been hurt towards the end of that game, with Knile Davis handling some touches late in the fourth quarter. Davis would see a significant bump in his workload in Ware can not play. Wideout Jeremy Maclin (ankle) also missed practice. Maclin was carted off of the field in Houston, and appeared to have suffered a serious-looking knee injury, though he was eventually diagnosed with a sprained ankle. Coach Andy Reid said he is hoping that Maclin can return to practice either Thursday or Friday.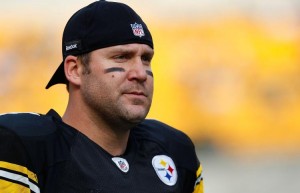 - Patriots WR Julian Edelman (foot) is on track to play in the divisional matchup with the Chiefs. Edelman has not played since fracturing a bone in his foot during week 10, but is expected to be "full throttle" on Sunday. TE Rob Gronkowski was limited in Wednesday's practice with a knee injury, though he is fully expected to play.
- Steelers wideout Antonio Brown (concussion) is still hoping to play at Denver despite missing Wednesday's practice. Brown is still experiencing some post-concussion symptoms, so he is facing a race against time to escape the league's concussion protocol and play against the Broncos. His availability would be a major boost to Pittsburgh's chances of reaching the AFC championship game next weekend. QB Ben Roethlisberger (shoulder) missed Wednesday's practice but should be able to play. Ben was injured late in the wildcard win over Cincinnati, but was able to return to the game and helped inspire the Steelers' late comeback. In any case, Ben is unlikely to be at full-strength. Landry Jones will continue to serve as his backup, and should see extra reps with the first-team while Roethlisberger rests. Coach Mike Tomlin is hopeful that Roethlisberger will be able to give it a go in practice either Thursday or Friday. RB DeAngelo Wiliams (foot) was in a walking boot on Wednesday, with Tomlin referring to the veteran as being on the "outside looking in" for Sunday's game. If Wiliams does indeed miss the game, Fitzgerald Toussaint and Jordan Todman will continue to split time in the backfield.
- Seahawks RB Marshawn Lynch (abdomen) should be ready to return against Carolina this weekend. Lynch has not played since week 10 and missed last weekend's wildcard win at Minnesota. He did practice Wednesday, though coach Pete Carroll still referred to him as "day-to-day." Christine Michael and Fred Jackson will likely still see work against Carolina. TE Luke Willson (concussion) appears on track to play as well.