The third day of the NFL's free agency period has picked up right where days 1 and 2 left off.
Another flurry of moves including high-profile names making the switch to new teams, potential trades, and looming cuts as franchises across the league look to retool their rosters with the 2015 draft on deck next month.
There has been no shortage of excitement, whatsoever, in this year's edition of NFL free agency. Here's a quick recap of the day 3 events:
More stars on the move
DeMarco Murray has officially made the switch across the NFC East, leaving Dallas for Philadelphia on a 5-year $42 million contract which includes $21 million in guaranteed money. The Eagles continue to to aim high in free agency, and bring in last season's leading rusher after trading LeSean McCoy to the Bills last week.
Murray was not the only addition to the Eagles' backfield on Thursday, as Ryan Mathews officially sealed his move to Philly. Mathews was said to be waffling on his decision to leave San Diego for the east coast after news of the team's interest in Murray became concrete. However, the 27-year-old has taken the leap, and projects to play a change-of-pace role alongside Darren Sproles as the two provide cover and complementary skills to Murray.
Jordan Cameron is apparently heading to Miami. The 26-year-old was widely tipped to leave Cleveland for new pastures but had initially agreed to return on a 2-year $15 million deal. However, it appears the Dolphins, who may stand to lose transition player Charles Clay, have hijacked the Browns' bid. Cameron's concussion history is well-documented, but either team can certainly use his playmaking skills, especially Cleveland after they struggled offensively throughout 2014 as the former USC basketball player missed six games. Cameron emerged as one of the best tight ends in the game in 2013, when he caught 80 balls for 917 yards and 7 touchdowns. A potential Cameron signing by Miami would, perhaps, signal the end of their pursuit to keep Clay in town.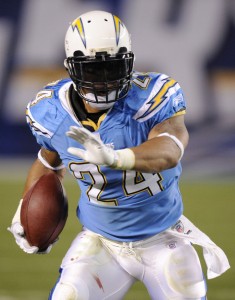 S Rahim Moore leaves Denver for Houston on a 3-year $12 million deal. Moore has blossomed into one of the league's better safeties, and will be a welcome addition to an already talented Texans secondary.
Antonio Cromartie has followed in the footsteps of Darrelle Revis and made his return to the New York Jets official. The 30-year-old spent 2010-2013 in New York, and has agreed a 4-year $32 million deal.
The Saints have made a much-needed addition to their defensive backfield with the signing of former Seahawk and Patriots corner Brandon Browner. The game's most physical corner has agreed to a 3-year $15 million deal with New Orleans, and should provide the bookend for Keenan Lewis that the Saints have been hoping to add in this year's free agency frenzy.
The Falcons have secured the signing of former Buccaneers DE Adrian Clayborn on a 1-year $4.5 million deal, giving them another pass rusher on the edge.
The Raiders have signed former Eagles safety Nate Allen on Wednesday. Allen will pair up with veteran Charles Woodson at the safety spots.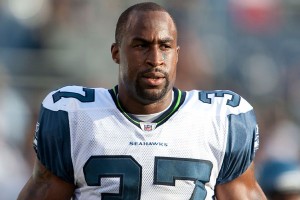 The Cowboys lost their star running back, but whomever totes the rock in Big D next season will have the blocking services of Jed Collins, who signed a 1-year deal with the team. Collins, who spent the last two seasons in Detroit and New Orleans, is a capable lead-blocker and useful in the passing game as a receiver out of the backfield.
Chris Conte kept up the 2015 NFL free agency theme of hooking up with an ex coach, as the former Bears safety headed south to reunite with Lovie Smith in Tampa Bay. Conte is a good fit for Smith's preferred Tampa-2 scheme.
The Bucs brought in another former Bear in the form of DT Henry Melton. The 28-year-old former college running back joins Tampa's defensive line rotation on a 1-year deal. Melton spent last season with Dallas.
The Bears added two veterans as they agreed to deals with DB Antrel Rolle and WR Eddie Royal on Wednesday night.
"Pot Roast" has finally found a place to cook. DT Terrance Knighton heads to the Redskins on a 1-year deal, having spent the last few seasons in Denver.
More cuts on the way
The following players were either released on Thursday, or will be released shortly:
RB Trent Richardson (Colts)
C Lyle Sendlein (Cardinals)
WR Dwayne Bowe (Chiefs)
DL Red Bryant (Jaguars)
Same face, same place
The following players re-signed with their teams:
LB Ramon Humber (Saints)
RB Justin Forsett *Ravens)
FB Jorvorskie Lane (Bucs)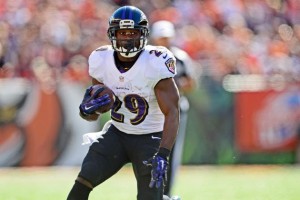 WR Danny Amendola (Patriots)
G Willie Colon (Jets)
DL Jarius Wynn (Bills)
WR Ricardo Lockette (Seahawks)
Meanwhile, transition tag player Charles Clay and the Dolphins are reportedly working out the details of a long-term agreement that would see the tight end extend his stay in Miami.
Trades and...more trades?
The Saints dealt former Pro Bowl G Ben Grubbs to Kansas City for a 2015 5th-round draft choice.
New Orleans is also said to be fielding offers for a number of players, including wideout Kenny Stills.
Philadelphia continues to make maves in free agency by way of trades, and this time, veteran OL Evan Mathis is the hot commodity. The team is listening to offers for the 34-year-old, and a trade is said to be imminent, with the Dolphins having expressed interest.
Still on the market...
The following players are some of the more notable names still available in free agency:
RB Reggie Bush
RB Pierre Thomas
T Joseph Barksdale
OL Shelley Smith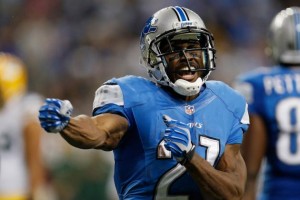 S Darian Stewart
LB Akeem Ayers
CB Sterling Moore
DE Michael Johnson
DL Nick Fairley
C Stefen Wisniewski
WR Percy Harvin
G Justin Blalock
RB C.J. Spiller
Still plenty more free agency action to come. Check back with Fantasy Knuckleheads this weekend for all the latest news.