Preparing for the draft is time consuming but necessary for success, especially without our premium cheat sheets. Lucky for you there is an endless supply of experts that love to divulge their top picks online. I'd like to take a peak over the shoulder of some long toothed fantasy GM's and maybe walk away with some lesser known knowledge. We're looking at quarterbacks that need to be on your radar and those that should be taken off the heat map entirely.
Quarterback Steals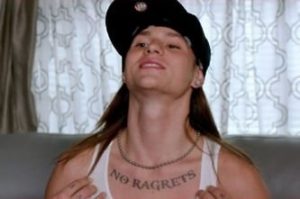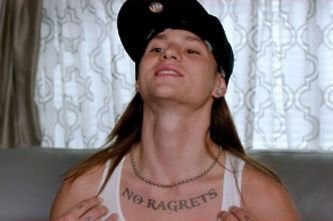 You probably haven't considered Marcus Mariota or Tyrod Taylor as solid QB options in the draft. Maybe it's time you look at the numbers take some cliff notes from Joe who calls Mariota a favorite of his this year.
Marcus Mariota: In 2015 and 2016 he averaged 21 fantasy points per game.
Tyrod Taylor: 2015 FPPG AVG is 22 and in 2016 it's 21.
Perspective: Drew Brees averaged 25 points per game in 2014 through 2016.
Between Taylor and Mariota I'm "all in" on Mariota as well with the caveat that only if the price is right, no need to reach. If you miss on Mariota you'll be forced to draft Dak, Eli, Rivers or Stafford around the 10th to 11th round. Fail to draft one of those guys and Tyrod Taylor could be your savior. His ADP sits in the 12th round and he's just waiting to take you to your championship. Be sure to follow up and draft a second quarterback as Taylor has been known to miss a game here and there.
The Sophomore Slump Quarterback
If I've said it once I've said it a thousand times, don't draft a sophomore quarterback. But Carson Wentz, if the price is right, has the stage set to break this trend. The addition of Alshon Jeffery, Torrey Smith and LeGarrette Blount add a much needed fire to the Eagles offense. Mike (the aforementioned link) has Wentz down for 4,000 yards with 25 touchdowns. This is Carr level sophomore production. Bortles crushed that in his sophomore season with 4,400 yards and 35 touchdowns. I guess that sophomore slump saying isn't spot on after all.
The Rookie Quarterback
If you're wondering what DeShaun Watson can do for your fantasy team you need to take note of David Gonos' favorite rookie QB sleeper. If you remember RG3's magical rookie season, he averaged 24 fantasy points per game. Don't ask me what happened after that.. But DeShaun has that "it factor" and is behind a solid offensive line. And if you consider Deandre Hopkins one of the best all around receivers in the game today, you can sit beside me anytime you like. Guys listen, it's a risky pick and one you're not counting on. But if you draft a "ho hum" quarterback and prefer lightening in a bottle I'd have no issue taking DeShaun (ADP 14.03) toward the end of your fantasy football draft.
It's The 10th Round & You Lack a Quarterback
If you draft like I do you'll probably find yourself in the 10 round without a quarterback, which is absolutely fine. You'll probably be picking between Philip Rivers, Matt Stafford or Eli Manning. There is a good case for Rivers here, stating his upside is due to a balanced attack and projected shootouts. But the forgot man in the picture is Eli Manning. Manning has an absurd amount of receiving threats this season, more so than when he drop 35 touchdowns on 4436 yards. The biggest knock on the G-men is their offensive line. The only adjustment they made this off-season was signing D.J. Fluker whom ranked 54th out of 72 guards in Pro Football Focus's 2016 rankings. The brass believes Ereck Flowers (top 10 pick in 2015) will perform much better in 2017 and if he does it would help make Eli a steal in the late 10th round.
| | | | | | |
| --- | --- | --- | --- | --- | --- |
| # | ADP | Name | POS | Team | Bye |
| 14 | 10.02 | Philip Rivers | QB | LAC | 9 |
| 15 | 10.1 | Matthew Stafford | QB | DET | 7 |
| 16 | 10.1 | Eli Manning | QB | NYG | 8 |
The 2 Quarterback Draft
So you're in a league that has two starting quarterback slots and you're wondering what to do. It's time to cheat off some smart guys! Every draft is different but here is some sounds advice based on this 2 quarterback mock draft.
Don't pay a lot of attention to ADP. Guys will reach for the quarterback they like.
Position runs can happen at any moment, you'll want at least 1 quarterback on your team before everyone starts going bananas.
In a 2 quarterback league you want at least 3 starting quarterbacks when the draft is complete.
Never wait on quarterback and don't be surprised to see the top 12 off the board by the end of the 4th round.
If quarterback becomes the focal point of the draft know that this will open the door for some juicy picks in 3rd, 4th and 5th round at the other skill positions.
At the end of the day I recommend you simply try to have one quarterback out of each tier. So a Drew Brees (tier 1), Winston (tier 2) and Bortles (tier 3) would look real good to me in a 2 quarterback league.
Why You Should or Shouldn't Sleep on Jameis Winston
"With the addition of offensive weapons DeSean Jackson, Chris Godwin, and O.J. Howard, some have identified Winston as a dark horse to win the NFL MVP award in 2017. In my opinion, these claims are slightly unprecedented and show how fantasy owners can be quickly swayed." Says Andrew Erickson, who believes the hype-train could be derailed.
Pump your brakes Andrew. Winston averaged 21 fantasy points per game in his rookie and sophomore season. And when that proverbial third year light turns on, look out. The brass in Tampa knew what they were doing this off-season. They acquired the last few remaining pieces to round off a very powerful and young offense. I'm a Saints fan and I am concerned. Winston's stock is right around the 8th round and I think that's fair for his upside. If you think he's going to put up another 21 fantasy point average in 2017 then you may as well wait until the 10th round for those numbers. But if you believe the hype, like I do, then you'll have no regrets in the 8th. Easily worth the slight reach in the 7th or 8th.
Dynasty League Cliff Notes
The guys at DFF are spot on with Andrew Luck, ranking him #1 in their composite dynasty QB rankings. But I think they've undervalued Derek Carr by 2 spots and Deshaun Watson too. Carr's on the field signal calling is on par with Luck and has more upside each week in comparison to Newton whom is ranked higher. With Watson its more about the first season upside for me. Be sure to move him up your board a spot or two because the "it factor" is dripping off this guy. See video below...