The running back position has become more and more devalued in the NFL but still plays an integral role in your fantasy season. A good draft strategy these days is waiting on a running back until the later rounds if your not in a position to grab one of those Top 5 RBs on your draft board. It is not very often that a running back produces top 3 numbers two years in a row, not to mention the injury rate on running backs being as high as it is. Looking forward to next year, here are three running backs poised for second year breakout seasons. You should be able to pick up them up in the mid to late rounds of your draft and they very well could end up starting for your team come fantasy playoff time.
Devonta Freeman
The Atlanta Falcons have been almost non-existent in the fantasy run game since the early arrival of Michael Turner. Injury prone Steven Jackson, to no one's surprise, has been a bust in the last couple years. As a rookie last season Freeman was held to just 65 carries for 248 yards and a touchdown. This isn't a very exciting YPC average at just 3.8, but keep in mind he was a rookie. What is a little more impressive is that he is also very active in the passing game. In his limited snaps he hauled in 30 of 38 targets for 225 yards and a touchdown, for a 7.5 yards per catch average. As a second year player with tons of talent I think his yards per carry will increase. If he also continues to improve in pass protection he could prove to become a 3 down back for the Falcons. What is of more importance is that he currently sits alone on top of the Falcons depth chart. Jackson has been released and Jacquizz Rodgers is still unsigned, leaving Freeman to shoulder almost the entire workload right now. If you pair that with new offensive coordinator Kyle Shanahan's zone run scheme, which Freeman excels at, the Falcons could return to fantasy rushing relevance in 2015.
Latavius Murray
Murray missed the entire 2013 season on the IR which essentially made him a rookie last year so I am classifying him as a second year running back. Like Freeman he is another solid ba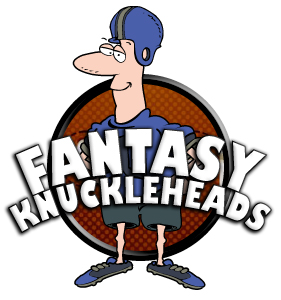 ck stepping in with almost no competition in Oakland. Darren McFadden has signed with the Dallas Cowboys and Maurice Jones-Drew has retired. Trent Richardson has been recently signed by the Raiders, but once again I expect T-Rich will have zero fantasy impact. After the usual injuries and ineffectiveness of McFadden and MJD, Murray finally found some touches in week 11. In week 12 (for fantasy purposes we hope the guys in your league have forgotten) he went off for 112 yards and 2 TDs on just 4 carries. For the season he managed a very respectful 424 yards on just 82 carries for a 5.2 yards per carry average. For a team that is still taking care of and developing a young quarterback in Derek Carr, this could translate into a ton of carries and a high fantasy ceiling for a later round pick.
Carlos Hyde
The San Francisco 49ers, like the Falcons, have undergone major coaching changes this off-season. Geep Chryst will now take over the offensive coordinator job for the 49ers. He was previously the quarterbacks coach under Jim Harbaugh's staff. I believe Chryst will revert to the power run game that led to the 49ers success in the past. This can take some of the pressure off of quarterback Colin Kaepernick, unlike last year when they tried relentlessly to reinvent their passing attack. Like Freeman and Murray, Hyde basically sits in the drivers seat for the starting job after Frank Gore departed to the Colts. The 49ers have recently signed Reggie Bush but I believe he will mainly be used in the third down passing role if he can even stay healthy. Kendall Hunter is coming off of a torn ACL and also has injury concerns of his own. This season, unless something changes in Free Agency, Hyde is the clear cut number one back in the ground and pound 49ers offense.
After those top 5 or 6 RBs are off the board in your fantasy league it's anybody's guess as to who will emerge as an every week fantasy running back play. The three aforementioned backs have almost no competition at their position as of now, and were drafted with the sole purpose or improving each teams rushing attack. In their second year in the league I believe they are ready to make the leap to fantasy relevance and won't cost you a high pick in your draft.
Bonus Candidates: Charles Sims and Jerick McKinnon