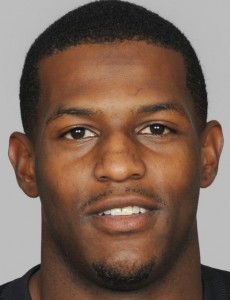 As you probably already know the Baltimore Raven have signed Mike Wallace to a 2 year contract worth $11.5 million dollars. Joe Flacco stated via the teams website "I plan on him having a huge impact," and "I think he's a talented guy. He can run, he can catch, he can do a lot of things. I'm planning on him coming in here and having a big impact on our football team and helping us win a lot of games." Obviously Teddy Bridgewater and Ryan Tannehill hurt Wallace's stat line in recent years but nevertheless, should you draft Wallace? Is Flacco going to feed him the rock consistently enough to earn him a weekly starter spot on your fantasy team?
There's multiple warning signs that might deter you from drafting Wallace during the 2016 fantasy football draft. Some say his age (29) is a factor and he'll never top out over 1,000 yards again. I say these guys are crazy and obviously haven't looked very hard at some of the top threats in recent history. You don't have to look far to find Steve Smith (age 37) who topped 1,000 yards just a few years ago. Speaking of Smith, his torn Achilles feels great and he's ready to go, more on that later. Another area of concern is the vast number of wide receivers currently under contract: Steve Smith, Mike Wallace, Kamar Aiken, Breshad Perriman, Marlon Brown, and Michael Companaro. But I can put your worries to rest as the door is seemingly wide open for Wallace to play a major role in Baltimore. Smith is recovering from a severe injury, the Achilles' is no joke and has ended a many NFL careers. I hope Smith is able to put together a 16 game season but his outlook is very foggy considering his age and that Achilles' injury. Perriman is an unproven rookie that suffered a PCL injury last year. His high pedigree is appealing as well as his sub 4.3 speed but most rookie wide receivers don't bloom until their third season, if at all. The remaining wide receivers are role players and shouldn't be counted on as a featured WR. Nevertheless, Perriman is the biggest threat to Wallace having a breakout season. This is a perception and not usually the reality when dealing with rookie wide receivers, even first round picks. Truth be told, I have Perriman on my dynasty team and hope he breaks out in a major way soon. But the contract length and dollar amount given to Wallace tells me the Ravens think Perriman will take a couple years to be come a 65% + snap count kind of guy.
The Final Take
Now that you should feel comfortable drafting Mike Wallace this year the question is when? Early average draft position data indicates he's being drafted near the 13th round of early fantasy football drafts. Now that sir is the low risk / high reward type of player I love to draft in the later rounds. I think that as the season grows closer his ADP will rise. I'd be willing to spend on Wallace in non-PPR draft formats as early as the 11th round depending on my current teams needs. The biggest knock on Wallace isn't Wallace in my opinion. I think his production is tied to Steve Smith's health. A healthy Smith means teams will not be able to focus on Wallace and therefore open things up for him a bit more. I don't think Steve will make it a full 16. Top it off with Perriman and his 4.22 speed we could see more rotation at the WR2 spot than excepted basically canceling that position out from a fantasy football perspective. Yes there's risk, but if he can be had cheap his got a nose for the end zone and a proven quarterback that could possible resurrect him back into the fantasy limelight.