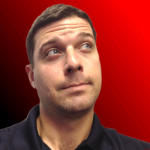 Welcome to Fantasy Knuckleheads! I hope you find the news,  analysis and opinions appealing and helpful. If you need anything feel free to email me, kurt@fantasyknuckleheads.com.
Kurt Turner
Owner / Founder
FantasyKnuckleheads.com
601-503-3682
kurt@fantasyknuckleheads.com
Me on Google
Us on Twitter
---
Phil had the third pick of his first fantasy draft in 1997, and chose Barry Sanders. That was immediately labeled "a mistake" by several veteran owners, but Sanders proceeded to lead the NFL with 2,053 yards. That taught Phil the ultimate fantasy ownership lesson: regardless of what others may say or do, ALWAYS go with your gut.
Phil Clark
Editor
Me on Google
Me on Twitter
---

Brendan Cole is a graduate of the University of Massachusetts Amherst with a concentration in journalism. He is a lifelong sports fan who is currently molding his two sons to follow in his footsteps.
Brendan Cole
Columnist
bacmet516@gmail.com
Me on Twitter
---

30/m/Louisiana. In search of a RB1 that won't hurt himself (or me), and a steady stream of reliable defenses.
Stefan St. Romain
Columnist
stefan.paul.stromain@gmail.com
Me on Twitter
---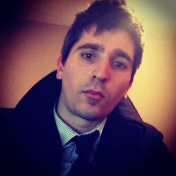 Writer. Chess Master. Teacher.
Fantasy Footballer since 1997.
Chess Journalist of America Award Winner.
Published Author.
Dad.
Lego Fanatic.
Pete Karagianis
Fantasy Sports Columnist
knuckleheads@fantasyknuckleheads.com
Me on Twitter