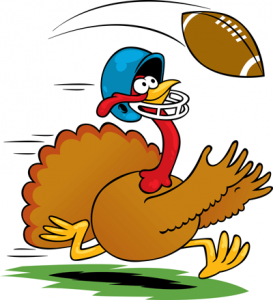 Fantasy sleepers and Turkey dinners; two homogeneous terms that define an opportunistic Week 12 ahead of every fantasy player.
Last week we saw six backup quarterbacks under center (three with victories), a whiny DE, who shall go nameless, claiming the refs were "unfair" cause of—yep you guessed it..a name—and since we're talking about the Redskins, how about this awesome catch by head coach Jay Gruden.
We also dealt with another week of heavy injuries which allows for a nifty segway into our Week 12 fantasy sleepers edition.
Let's take a look at what this week has to offer, remember to follow the player news closely this week, good luck to all and may everyone has a wonderful Thanksgiving holiday this week!
---
Wide Receivers: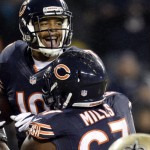 Marquess Wilson - Chicago Bears:
When we hear word that Alshon Jeffery and/or Eddie Royal are to miss time, we immediately turn our attention to Wilson who has been a focal point before in my fantasy sleepers editions.
Last week Wilson did not disappoint (for the most part) catching four balls on seven targets (a team high) for 102 yards—his one catch he missed the end-zone by just a smidgen.
Wilson is in line to provide waiver-starving owners with another productive week against Green Bay on Thursday (8:30 EST) but it will rely heavily on the status of Alshon Jeffery (shoulder/groin) and Eddie Royal (knee).
Give it till Wednesday 5PM EST when we will have a much clearer picture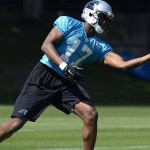 Devin Funchess - Carolina Panthers:
Devin Funchess, a WR mentioned in quite a few articles we have done here at Fantasyknuckleheads, is finally beginning to take shape as a viable passing option in Carolina's already creepy offense.
The Panthers have already cruised to 10-0 without barely using the guy, so to think his role is increasing—and it is—sends a big message around the league and to fantasy owners.
At 6'4", 225 pounds the rookie gives Cam Newton and the Panthers a sizable target they have not enjoyed yet this season, suffice to say, you can begin utilizing him on a daily basis.
The Panthers will visit the 'Boys this weekend and they will do so with a huge chip on their shoulder as they're actually projected as an underdog! Funchess is worth an add regardless of your format this week.
---
Running Backs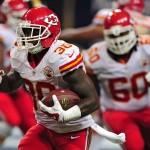 Spencer Ware - Kansas City Chiefs:
I'm a big fan of finding players who are deemed fantasy sleepers well before I begin using them, IF my roster can afford an open spot.
Spencer Ware is just that type of player.
Charcandrick West left last week's game with what we were told was a hamstring injury, it is now being called a hamstring "strain" (per Adam Teicher on Twitter) which is potentially worse.
If you can justify a free spot on your roster, I would grab this guy now.
If West can't play by Sunday and you wind up grabbing Ware, I would certainly give him a shot.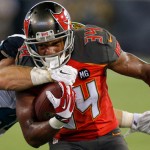 Charles Sims - Tampa Bay Buccaneers:
If you paid attention to the blowout in Philly last week, you were able to see just how valuable Mr. Sims is to the success of the Bucs' offense.
Coach Lovie Smith employed both Sims and Doug Martin in a crushing 1-2 punch that left Philadelphia's defense broken and embarrassed, and there is plenty of room to suggest we will see a very similar game this week in an opportunistic match-up against the Colts.
Remember, this is still Martin's show and Sims is a clear-cut role player but you only need to take advantage of the right match-ups each week—this is what you could be looking for.
Sims is a plus RB-2 this week if you're looking for a nice sub or injury replacement.
---
Tight End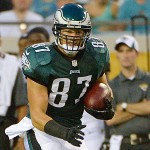 Brent Celek - Philadelphia Eagles:
This one is almost too easy.
Celek has 11 catches for 213 yards over the past two weeks. He will face an improved Detroit Lion defense on Thursday, but one that covers the TE position rather poorly.
Celek is in line to see more targets if fellow starter Zach Ertz isn't cleared for Thursday's tilt—a very reasonable outcome.
The Eagles will inevitably have to chase Detroit through the air setting the stage for not so much a shootout, but a game that should be pass-heavy.
QB Mark Sanchez like his warm, fuzzy "safe" passing lanes underneath which is usually controlled by slot receivers and tight ends.
See where I'm going with this?
Tight Ends are already difficult to acquire this late in this fantasy season, and from a fantasy sleepers point of view, Celek not only has a high ceiling this week but is almost sure to be available even in the deepest formats.
---
The Notepad
I am gonna taker a quick run-through on a few players mentioned last week as a reminder to all who may not have jotted things down.
Hakeem Nicks - WR - NYG: I still like his chances to help fantasy owners if for nothing more than the fact he faces a very porous Washington team.
Will Tye - TE - NYG: This is an interesting situation for Tye this week. He's shown to be the better TE than Donnell, and if the Redskin's defense key up on the outside receivers, Tye could see a nice day.
Javorius "buck" Allen - RB - BAL: It's obvious with the broken arm suffered by Justin Forsett, Allen is looking at a significant uptick in his playing time. Add in the fact the Ravens are likely to focus run-first with Schaub at the helm, and suddenly Allen has some real appeal moving forward.
Crockett Gilmore - TE - BAL:  Another player bound to feel ripple effects of Schaub at the helm is Mr. Gilmore. While I do see his snap count remaining the same, I also see a slight fantasy dip should the Ravens go run-heavy.
Good luck this week and Happy Thanksgiving!