Choosing Between Committee and Streaming Approaches in Fantasy Football
When it comes to drafting a team defense for your fantasy football team, you have two main strategies to consider: a committee approach or a streaming approach. Both have their pros and cons, and the choice depends on your league configuration and personal preferences.
Draft Strategies for Team Defense

| | PROS | CONS |
| --- | --- | --- |
| Draft a Top 3 DST | Easiest to manage, less DST anxiety. | Requires a valuable pick. |
| DST Committee Approach | Easier to manage. More work than top 3. | Eats a bench spot. |
| DST Streaming Approach | Fair to manage, most work. | Need to be a waiver wire hawk. |
Committee versus Streaming Team Defense
Starting with the end in mind, managing a streaming approach involves leveraging the waiver wire to find the best team defense each week based on matchup. On the other hand, a committee approach means you have two team defenses that you rotate based on favorable matchups. Let's explore these approaches further:
Committee Approach: Hold one of the top 8 team defenses as your primary choice, usually drafted before the final 3 rounds. Use your last 2 picks to select a secondary defense with a complementary schedule.
Streaming Approach: Utilize the waiver wire to find the best available team defense each week based on favorable matchups. You may start the season with two defenses that complement each other for a few weeks, but eventually, you'll rely on the waiver wire to make weekly adjustments.
Pivot Points: Top 3, Committee, or Streaming
When making decisions about which team defense strategy to employ, consider the flow of your draft and the availability of top options:
If you have drafted with these guys analyze the past drafts, did top tier defenses go late? If so, prioritize skill position players and consider taking one of the top defenses late. Skill players can have a bigger impact on your fantasy team.
In the 3rd to last round, when the top 3 defenses are already drafted, you can choose between a committee approach or a streaming approach. The committee approach is recommended if you have the opportunity.
If all the top 8 defenses are gone by the 3rd to last round, you'll have to pivot to the streaming approach, relying on the waiver wire to find suitable team defenses throughout the season.
Your Top 3 Team Defenses
Consider the following top 5 team defenses for the upcoming season:
San Francisco
Buffalo
Dallas
Philly
New England
The Best DST Committees in 2023
Based on average draft position (ADP), you can target these defenses in the later rounds to assemble a strong committee:
Pittsburgh
Miami
New Orleans
Note: Reserve the last round for the kicker position unless otherwise needed.
Will need the waiver wire too, see below.
The Best Streaming DST Options in 2023
Streaming team defenses involves monitoring the waiver wire throughout the season and selecting defenses based on favorable matchups. Stay updated on turnover-prone teams and capitalize on the opportunities when a waiver wire defense faces a struggling offense.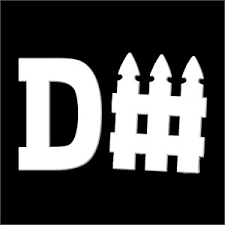 ```