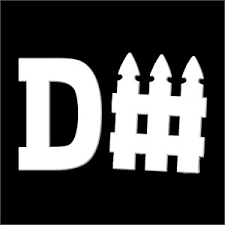 Here's our week 10 IDP rankings for the 2016 NFL Season. Here are some deeper thoughts if you need waiver wire help in deep leagues.
Derek Wolfe was replaced by rookie Adam Gotsis in week nine. Gotsis is the projected starter for the next couple of games.
Jalen Collins will fill in for Trufant if he is out, which is probable.
Aqib Talib was replaced by Bradley Roby. Roby is a good start this week as he will be busy versus the Saints.
| | | | | |
| --- | --- | --- | --- | --- |
| 1 | Bobby Wagner | SEA | at NE | ILB |
| 2 | Jordan Hicks | PHI | vs ATL | ILB |
| 3 | Lawrence Timmons | PIT | vs DAL | ILB |
| 4 | Luke Kuechly | CAR | vs KC | ILB |
| 5 | Will Compton | WAS | vs MIN | ILB |
| 6 | Paul Posluszny | JAX | vs HOU | ILB |
| 7 | Sean Lee | DAL | at PIT | OLB |
| 8 | Telvin Smith | JAX | vs HOU | OLB |
| 9 | Ryan Shazier | PIT | vs DAL | ILB |
| 10 | Alec Ogletree | LA | at NYJ | ILB |
| 11 | Thomas Davis | CAR | vs KC | OLB |
| 12 | Mark Barron | LA | at NYJ | OLB |
| 13 | Nigel Bradham | PHI | vs ATL | OLB |
| 14 | Vontaze Burfict | CIN | at NYG | OLB |
| 15 | Kiko Alonso | MIA | at SD | ILB |
| 16 | Deion Jones | ATL | at PHI | ILB |
| 17 | Jerrell Freeman | CHI | at TB | ILB |
| 18 | K.J. Wright | SEA | at NE | OLB |
| 19 | Derrick Johnson | KC | at CAR | ILB |
| 20 | Nick Bellore | SF | at ARI | ILB |
| 21 | Kwon Alexander | TB | vs CHI | ILB |
| 22 | DeVondre Campbell | ATL | at PHI | OLB |
| 23 | Keanu Neal | ATL | at PHI | S |
| 24 | Von Miller | DEN | at NO | OLB |
| 25 | Gerald Hodges | SF | at ARI | ILB |
| 26 | Keenan Robinson | NYG | vs CIN | ILB |
| 27 | Christian Kirksey | CLE | at BAL | ILB |
| 28 | Korey Toomer | SD | vs MIA | OLB |
| 29 | Landon Collins | NYG | vs CIN | S |
| 30 | Whitney Mercilus | HOU | at JAX | OLB |
| 31 | Melvin Ingram | SD | vs MIA | OLB |
| 32 | Jake Ryan | GB | at TEN | ILB |
| 33 | Lavonte David | TB | vs CHI | OLB |
| 34 | Deone Bucannon | ARI | vs SF | ILB |
| 35 | Danny Trevathan | CHI | at TB | ILB |
| 36 | Jamie Collins | CLE | at BAL | OLB |
| 37 | Zach Orr | BAL | vs CLE | ILB |
| 38 | A.J. Bouye | HOU | at JAX | CB |
| 39 | Kevin Minter | ARI | vs SF | ILB |
| 40 | Benardrick McKinney | HOU | at JAX | ILB |
| 41 | Markus Golden | ARI | vs SF | OLB |
| 42 | Jonathan Cyprien | JAX | vs HOU | S |
| 43 | Craig Robertson | NO | vs DEN | OLB |
| 44 | Ryan Kerrigan | WAS | vs MIN | OLB |
| 45 | Vonn Bell | NO | vs DEN | S |
| 46 | Demario Davis | CLE | at BAL | ILB |
| 47 | Kenny Vaccaro | NO | vs DEN | S |
| 48 | Harrison Smith | MIN | at WAS | S |
| 49 | Jason McCourty | TEN | vs GB | CB |
| 50 | Carlos Dunlap | CIN | at NYG | DE |
| 51 | Harold Jones-Quartey | CHI | at TB | S |
| 52 | Jonathan Casillas | NYG | vs CIN | OLB |
| 53 | Shawn Williams | CIN | at NYG | S |
| 54 | Cameron Wake | MIA | at SD | DE |
| 55 | David Harris | NYJ | vs LA | ILB |
| 56 | T.J. Ward | DEN | at NO | S |
| 57 | Rodney McLeod | PHI | vs ATL | S |
| 58 | Trumaine Johnson | LA | at NYJ | CB |
| 59 | Bradley McDougald | TB | vs CHI | S |
| 60 | Morgan Burnett | GB | at TEN | S |
| 61 | Blake Martinez | GB | at TEN | ILB |
| 62 | Bradley Roby | DEN | at NO | CB |
| 63 | Ha Ha Clinton-Dix | GB | at TEN | S |
| 64 | Donte Whitner | WAS | vs MIN | S |
| 65 | Jimmie Ward | SF | at ARI | CB |
| 66 | Antoine Bethea | SF | at ARI | S |
| 67 | Janoris Jenkins | NYG | vs CIN | CB |
| 68 | Robert Golden | PIT | vs DAL | S |
| 69 | Mason Foster | WAS | vs MIN | ILB |
| 70 | Chad Greenway | MIN | at WAS | OLB |
| 71 | J.J. Wilcox | DAL | at PIT | S |
| 72 | Leonard Williams | NYJ | vs LA | DE |
| 73 | Calais Campbell | ARI | vs SF | DE |
| 74 | Tony Jefferson | ARI | vs SF | S |
| 75 | Eric Berry | KC | at CAR | S |
| 76 | C.J. Mosley | BAL | vs CLE | ILB |
| 77 | Ndamukong Suh | MIA | at SD | DT |
| 78 | Kelcie McCray | SEA | at NE | S |
| 79 | Aaron Donald | LA | at NYJ | DT |
| 80 | Eric Reid | SF | at ARI | S |
| 81 | Adrian Clayborn | ATL | at PHI | DE |
| 82 | Cameron Jordan | NO | vs DEN | DE |
| 83 | Cliff Avril | SEA | at NE | DE |
| 84 | Tracy Porter | CHI | at TB | CB |
| 85 | Marcus Peters | KC | at CAR | CB |
| 86 | Anthony Brown | DAL | at PIT | CB |
| 87 | Julian Stanford | NYJ | vs LA | OLB |
| 88 | Karlos Dansby | CIN | at NYG | ILB |
| 89 | Avery Williamson | TEN | vs GB | ILB |
| 90 | Michael Mitchell | PIT | vs DAL | S |
| 91 | Adrian Phillips | SD | vs MIA | S |
| 92 | Eric Weddle | BAL | vs CLE | S |
| 93 | Ramik Wilson | KC | at CAR | ILB |
| 94 | Geno Atkins | CIN | at NYG | DT |
| 95 | Chandler Jones | ARI | vs SF | OLB |
| 96 | Jairus Byrd | NO | vs DEN | S |
| 97 | Andrew Sendejo | MIN | at WAS | S |
| 98 | Dee Ford | KC | at CAR | OLB |
| 99 | D.J. Swearinger | ARI | vs SF | S |
| 100 | Everson Griffen | MIN | at WAS | DE |
| 101 | Brian Cushing | HOU | at JAX | ILB |
| 102 | Kurt Coleman | CAR | vs KC | S |
| 103 | Olivier Vernon | NYG | vs CIN | DE |
| 104 | Jason Pierre-Paul | NYG | vs CIN | DE |
| 105 | Devin McCourty | NE | vs SEA | S |
| 106 | Derrick Morgan | TEN | vs GB | OLB |
| 107 | Phillip Gaines | KC | at CAR | CB |
| 108 | T.J. McDonald | LA | at NYJ | S |
| 109 | Nathan Stupar | NO | vs DEN | ILB |