The waiver wire late in the year is a different proposition than in the early weeks. There is much less thought for long term potential, because there is no more long term. Now it is important to think about which players are hot at the moment and who has the plus matchup.
Quarterback
12 Team Leagues
Eli Manning NYG 8.1% Owned
The Giants are not going to be at full strength this year since Odell Beckham Jr. is done. They are as close as they are going to get though, and they have a playmaker or two. Well...just two I guess. They have Sterling Shepard and Evan Engram and that is about the extent of it. Still, they are playing from behind every week and Eli can put up numbers on occasion. Given the relatively easy passing schedule the rest of the way, Manning could be a nice fit for QB needy teams late.
Jay Cutler MIA 8.9% Owned
There are few worse quarterbacks in the league than un-retired Cutler. He wings balls all over the field with no regard for where they will end up. On the other hand, he has a couple of great receivers and always plays from behind. If your league is not too tough on turnovers, Cutler could actually be valuable. He is not a QB1 obviously, but most weeks he will provide some sweet garbage time numbers.
Running Back
10 Team Leagues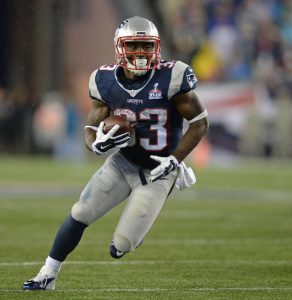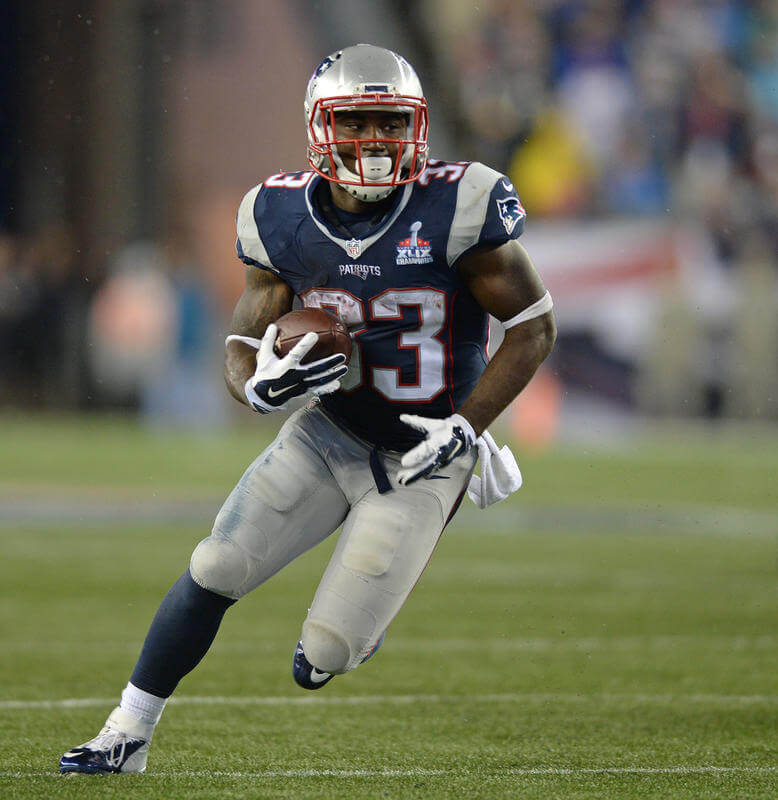 Dion Lewis NE 37% Owned
Based on the last couple of weeks, it seems like Lewis is all the way back to being an elite playmaker. He is heavily involved in the Patriots offense both in run and pass. There are other skilled backs taking away snaps, but Lewis is the lead dog in this offense. He is the most likely running back to break a big play and should be owned in all leagues.
Danny Woodhead BAL 39.4% Owned
The Ravens are playing it close to the vest with regard to Woodhead's status. He will be eligible to come off the IR in week 11. As soon as he does return, he will claim a large share of the Ravens passing game. I typically do not like to stash injured players, but Woodhead could be a major late season boost. He is valuable in standard leagues, but in PPR formats Woodhead is gold.
The Full Slate Of Waiver Wire Info
12 Team Leagues
Rex Burkhead NE 11.7% Owned
When I mentioned "other talented backs" with Dion Lewis, this was one of those guys. Burkhead is a well rounded running back and was highly regarded as a sleeper in the preseason. That obviously did not pan out, but now he is healthy and ready to produce when called upon. The touches in this backfield are tough to predict, but Burkhead should be a part of the gameplan in most weeks.
Rod Smith DAL 14.5% Owned
The Cowboys running game was uninspiring in their first week without Zeke Elliott. On the other hand, Smith was on the field for more snaps than any other running back. Alfred Morris was much more productive, but playing time means something. If the 'Boys can get their line play up to snuff, Smith could be a valuable piece down the stretch.
Boom Or Bust
Austin Ekeler LAC 2% Owned
When you think of Chargers running backs, most likely Austin Ekeler is not the name that comes to mind. In spite of that, he scored 22 points in standard leagues in week 10. He has also scored 10 and 11 points in other weeks this year. Of course, aside from those weeks he has scored a combined 9 points on the season. There are weeks when Ekeler is very playable, but when things are going right Melvin Gordon is going to take most of the touches. It may be best to avoid Ekeler on the waiver wire, although he is an interesting DFS dart throw.
Wide Receiver
10 Team Leagues
Marqise Lee JAC 42.6% Owned
It is a bit of a mystery that Lee is so widely available. He has he has caught at least 4 passes six times this season. In addition, each time that he caught at least 4 passes he either topped 60 receiving yards or scored. There may be weeks where Fournette takes over the offense. For the most part though, Lee should be a reliable starter down the stretch.
12 Team Leagues
Corey Davis TEN 34.4% Owned
I know that I started out the article saying that it is past time to look for potential. In some cases, it flashes too bright to ignore though. Davis is a potential league-winning talent if he gets on the same page with Mariota. The Titans rode Demarco Murray to victory last week. If they go to a more pass happy attack going forward, Davis will impress to say the least. He is a tough guy to start right now, but I would like him on my roster for the fantasy playoffs.
Kenny Golladay DET 10.8% Owned
If not for a lingering injury, I'm convinced that Golladay could have made a run at rookie of the year. The Lions struggle mightily in the red zone and Golladay is a huge target that knows how to make plays. In his first game back from injury he went over 60 receiving yards and he is moving up the depth chart. I would be very surprised if he was not starting in week 11 or 12. Grab this guy and he could pay major dividends in the playoffs. Put a star next to that in standard scoring leagues, because the touchdowns are coming.
Tight End
10 Team Leagues
Jermaine Gresham ARI 1.4% Owned
Take out the touchdowns the last two weeks, because they can be a bit fluky. You still have a player that as the trust of his quarterback. He was heavily leaned on against a good Seahawks defense and the numbers were solid. Now put the touchdowns back in, because they count even if they are fluky. Gresham is a constant threat in the red zone, because Stanton looks his way often. There actually should have been a second touchdown in the last game, but Gresham dropped that one. He is not a big name, but without Carson Palmer, Gresham is a top option in the passing game.
12 Team Leagues
Martellus Bennett NE 29.3% Owned
Thanks to being signed by a contender, Bennett appears to have made a miraculous recovery. He managed to catch all three balls thrown his way and is right back in the mix of the Pats passing game. Going forward, expect Bennett to be a secondary option in the passing game. Still, you could do much worse than one of Tom Brady's secondary options.
Be sure to check back tomorrow for some high upside picks. Of course, the sleepers for week 11 will be available on Thursday. For some extras, follow these Fantasy Knuckleheads on Twitter: @_knuckleheads, @BrendanCole16 and @JakeTrowbridge.