I feel really good about my daily fantasy football lineups for week 13. The numbers look right, the matchups look good, and the available low cost running backs make for an excellent stack of optimal wide receivers. I'm going to breakdown some optimal lineups for the three main daily fantasy sports sites: DraftKings, FanDuel and Yahoo. I'll try to limit my exposure to the same players as much as possible but honesty I like the guys I like so without a doubt there's going to be some overlap.
The FanDuel Optimal Lineup
The FanDuel optimal lineup on paper, should be excellent for cash games (50/50 and Head 2 Head contest) on FanDuel. If you're looking to make this a GPP Tournament lineup I'd avoid David Johnson as he's going to be at least 40 percent owned and you should already know you're looking for contrarian plays to a degree in DFS tournaments.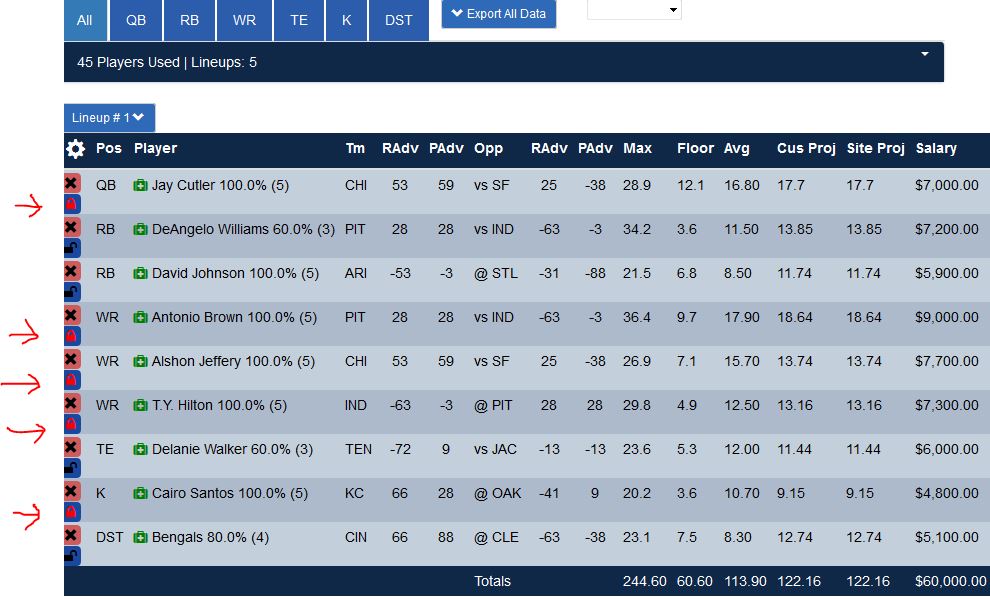 The DraftKings Optimal Lineup
Honestly my luck in GPP tournaments has been on a downward spiral for the past 4 weeks. But I expect this when trying to hit a big 6 or 7 figure grand prize, it's par for the course. This week on DraftKings there's a little extra value at running back with Shaun Draughn coming in at a salary of $4,000. Most will be on David Johnson but here again you want to be contrarian when the option is available.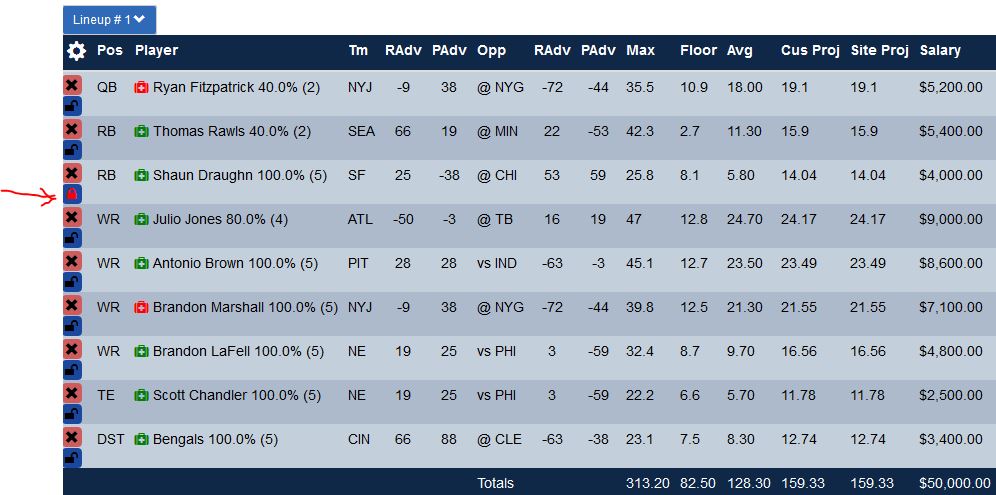 The Yahoo Optimal Lineup
Now I've been able to stay afloat playing daily fantasy football on Yahoo since the beginning of the NFL season. Which means I've been playing with house money (for the most part) and I'm playing mostly GPP tournaments. I like the smaller player pools of 5,000 and under tournaments as well as the single entry tournaments of any size. Just in case a higher than expected number of people are avoiding David Johnson I'm going to have him in my Yahoo lineups this week. As long as he out produces his super low salary of $10 we're good to go! Draughn is a much better play on full point PPR sites.  Yes I know Yahoo is half point PPR but he should be low owned and if he gets a touchdown you'll be sitting pretty. I'd be very happy with 8 catches, 70 total yards and a touchdown.