The fantasy football playoffs have not been any safer for running backs than the regular season was. A couple of top names were unable to make it to the end of their week 15 games and some backs will not be returning in week 16. This is bad news for some owners and good news for others, as they will have a chance to grab new starting running backs. Take note if you were leaning on LeSean McCoy because he is probably not going to be in your starting lineup anytime soon. Looking forward, here are some backs that could potentially help with championship matchups looming.
Week 15 Recap (Standard League Points)
• Tim Hightower NO - plays tonight
• Bilal Powell NYJ - 13 pts
• Jonathan Grimes HOU - 0 pts
Unless Hightower gets injured in his game tonight, he looks like a good bet moving forward. Powell is a guy who has found a niche in the Jets offense as Chris Ivory has worn down in the later part of the season. Grimes appears to have been passed by every other back on the Texans depth chart; bad news for him and owners.
Week 16 Waiver Wire Picks: Quarterback And Tight End / Wide Receiver
Week 16 Picks
Karlos Williams/Mike Gillislee BUF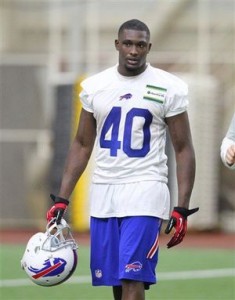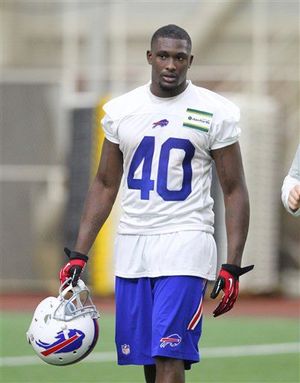 LeSean McCoy tore his MCL last week and is reportedly considered week to week. I'm not a doctor, but I'm betting that Shady will not be playing in week 16. This means that Williams and Gillislee will be splitting carries and both players have shown some big play ability in limited action this season. Gillislee has broken off a couple of long runs and Williams was a fantasy darling early on this season. It is tough to predict the way that the carries will be broken up by the coaching staff, but Williams getting the goal line work is probably a safe bet. The Bills have a solid run game no matter who is in the backfield and both of these guys are probably worthy of at least flex consideration.
Christine Michael SEA
Unbelievable. Christine Michael finally becomes fantasy relevant in 2015 and it is back in Seattle in week 15. I have recommended picking up Michael more than once this season, but this is the first time that there are some results to back me up. While he did not set the world on fire, Michael did manage over 80 rush yards and should be a good bet to score in week 16. The Seahawks were facing the Browns on Sunday and have the Rams up next, but Russell Wilson is rolling right now and they should be in the red zone more than once next week.
Cameron Artis-Payne CAR
Jonathan Stewart is probably going to miss another game in week 16 (no reason to rush him back when the team is rolling. While it was reported that Fozzy Whitaker might be a large part of the running game, which never came to pass. Artis-Payne got 14 carries and a couple of receptions, totaling over 80 yards from scrimmage. Getting the start at running back in Carolina makes the rookie worthy of flex consideration; this is a sneaky play that could win some people the championship.