Most fantasy football leagues are set to wrap up in week 16. For those of you lucky enough to be in the running, it's time to give your team one last boost. The waiver wire picks are locked and loaded so pick up what you need and bring home the gold.
Quarterback
Nick Foles, QB, Philadelphia Eagles- Foles is no Carson Wentz by any stretch of the imagination. Sunday though, he filled in admirably in Wentz' absence. Foles threw 4 touchdowns and had 24 completions for 237 yards. Foles played a solid game and was able to fend off a hungry New York Giants team. If you're in need of a quarterback this week, Foles is a solid option.
Tyrod Taylor, QB, Buffalo Bills- It's hard to believe that Taylor was benched for Nathan Peterman earlier this season. Taylor was orchestrator of a Bills team who played spoiler vs Miami last week. He passed for 224 yards and a score Sunday while also having an impact on the rushing game. He had 6 carries for 42 yards and  a score and always has value as a dual threat quarterback.
Running Back
Corey Grant, RB, Jacksonville Jaguars- Grant rushed for 69 yards and a touchdown in a win over Houston. Grant benefited largely from the lack of running success displayed by TJ Yeldon and Chris Ivory. Grant will look to  earn a more significant role in the Jags offense and has value as a change of pace back in their offense.
Wide Receiver
Keelan Cole, WR, Jacksonville Jaguars- Cole had a monster game Sunday. He caught 7 passes for 186 yards and a score. Cole benefited from Marquise Lee's first quarter exit and seized the most of his opportunity. Cole has been invaluable for the Jags. He will continue to be an asset for the Jags if Marqise Lee is out for an extended amount of time.
Kendall Wright, WR, Chicago Bears- Wright has been the most targeted Bears wideout over the past two weeks. Despite the emergence of Dontrelle Inman, Kendall Wright has played well enough to become a trusted target of Mitch Trubisky. Wright caught 7 passes for 81 yards on 13 targets. Wright will look to continue his newfound success next week vs Cleveland.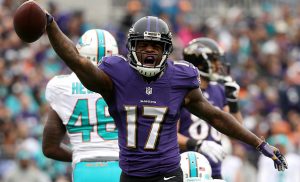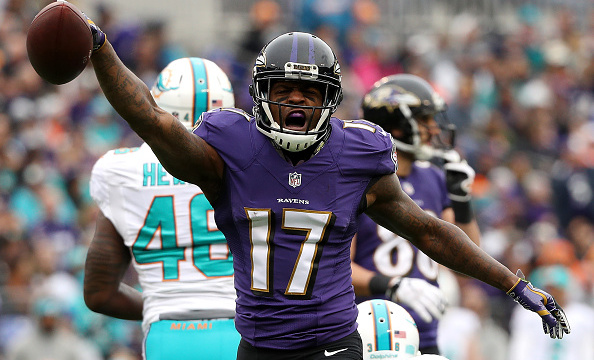 Mike Wallace, WR, Baltimore Ravens- Wallace is the unquestioned go-to receiver for the Baltimore Ravens. Over the last 5 weeks, Wallace is averaging 76 yards receiving a game as the Ravens most targeted receiver. Wallace had 6 receptions for 89 yards in a win over Cleveland Sunday.
Tight End
Eric Ebron, TE, Detroit Lions- Ebron was targeted 7 times in Detroit's win over the Bears. He caught 5 passes for 33 yards and a score. Ebron hasn't exactly lit up the stat sheet this season, but he has provided back to back solid performances over the last two weeks. Ebron has been targeted 18 times over the past two weeks and is earning himself a more prominent role in the Lion's offense.
Check Out The Full Waiver Wire Page
D/ST
Arizona Cardinals Defense- The Cardinals defense proved to be a huge letdown early this season. Lately, however, the Cardinals D has been playing at a high level. According to Cards Wire, the Cardinals now have the number 8-ranked defense in the league. This unit is peaking at the right time-just in time for the playoffs.(cardswire.usatoday.com)
Good luck in the playoffs and be sure to check back later in the week for sleeper picks. Follow us on Twitter for some extras: @_knuckleheads and @UndisputedLogic.