Welcome to week 17, when fantasy owners have no idea which of their players will be allowed to play a full game. Things get a bit strange in the last week of the regular season, particularly when it comes to teams that have locked up a playoff berth or been mathematically eliminated. If you have any star players who are nursing an injury, there is a good chance that you will not see them on the field much. Keeping that in mind, look over where there could be some holes in your roster and then read on to see that might get an opportunity to be a worthwhile add.
Week 16 Recap (Standard League Points)
• Rueben Randle NYG - 14 pts
• DeVante Parker MIA - 9 pts
• Markus Wheaton PIT - 4 pts
Randle put up a decent point total as I had expected; the unexpected twist is that he did so on two receptions. Parker had a nice showing, but it would have been nicer if he had made it to the end zone. Wheaton did not do much, but I would hang on to him for another week as the Steelers' offense had a major letdown week.
Week 17 Waiver Wire Picks: Quarterback And Tight End / Running Back
Week 17 Picks
Terrance Williams DAL
Williams has not been a star this year as the Cowboys have struggled mightily without Tony Romo. One thing that he will have going for him for the second straight week is volume of targets. As one of the only offensive players worth mentioning, Williams will see plenty of chances to score points. Whether he is able to do so with Kellen Moore throwing him the ball is another story. If you are looking for a sure thing, keep looking. If a risky player with some upside is your cup of tea, then you and Terrance Williams are a match made in heaven.
Jamison Crowder WSH
Like my pick of Chris Thompson in the running back waiver wire picks, this is based on the notion that the Redskins are going to be resting starters. Crowder has shown the ability to be productive this season. If he can find his way back onto the field and garner some targets, he is well worth a pickup. Since the Redskins will want to make sure that DeSean Jackson and Jordan Reed head into the playoffs as healthy as possible, this could make Crowder the number one or, at worst, number two receiver. The only question is who will be throwing him the ball?
Nate Washington HOU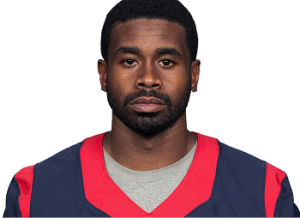 Washington was a waiver wire darling earlier in the season before flaming out upon the return of Cecil Shorts III. Now it seems that new quarterback Brandon Weeden prefers Washington over Shorts, which makes things interesting for this lightly owned commodity. DeAndre Hopkins is the first option and probably the second option in the Texans passing game, but after that Washington may be the next read. After putting up 42 yards and a touchdown on 3 catches and 5 targets, it looks like Washington should be in the conversation for flex players in week 17.