Quality over quantity. That's my goal in providing the best sleeper options each week. Some of you might wonder why I only list one player at each major position, whereas other sites offer up a much larger heap. Is it because I'm lazy? No. (Well...yes, but not when it comes to fantasy football.) It's because, quite frankly, there aren't that many true sleepers to pinpoint each week. The term has become overused and distorted thanks to fantasy analysts who consider any player who's not a must-start every week to be a sleeper play.
Besides, I don't want to just throw a bunch of names at you and hope a couple of them hit. I want you to read this column and know that the names listed here will help fill any holes in your lineup. Those who used my sleepers from last week were rewarded at every position (if you count Joe Flacco's first non-INT game of the season as a reward...which I do). That's what I want to happen every week. And that's why I limit my picks to one at each position.
With that overly-long explanation/self defense out of the way, let's keep the magic rolling again this week.
Quarterback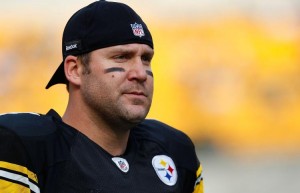 Ben Roethlisberger, PIT (vs. KC)
"Wait, the guy who just railed against people overusing the word 'sleeper' is putting Big Ben in here!? Hypocrisy, thy name is...whatever the guy's name is who writes this damn column." First, the name's Jacob. Remember it, punks. Second, considering the amount of dirt that's been shoveled on Roethlisberger's fantasy grave this season, I say he's more than worthy of the label.
There's no getting around it, the guy's looked like a turd factory this year. Add to that a road game, which Ben is notoriously bad at, and you have an understandable cause for concern. Add to that a 5-INT game last week -- which is nearly as many as he threw all of last season -- and you'd be forgiven for sending me a care package of your own urine. (Please don't, though.) Despite all that's going against him, I have complete faith in the Pittsburgh QB this week. He's playing a less-than-stellar Kansas City defense in a must-win matchup that will be aimed directly at his critics. Never mind that he basically gave his doubters a loaded gun when he said "maybe I don't have it anymore". After last week's game, he'll still be trying to silence them. And let's not forget he's been *this* close to contacting Martavis Bryant on huge, game-changing plays all season long. If even one of them connects this week, his confidence will be back at full throttle. I feel a Cam Newton-esque resurgence on the rise.
Running Back
Shane Vereen, NYG (vs. DEN)
There are only like four healthy players on the Giants' offense at the moment, so if you have any of them on your fantasy roster, horde them like gold. The Week 5 ankle bloodbath that put Odell Beckham and Brandon Marshall on season-ending IR also put Sterling Shepherd in a walking boot. That leaves Roger Lewis, a man with just 15 career receptions, atop the wide receiver depth chart. (Oh yeah, veteran return man/backup WR Dwayne Harris was also lost for the season on Sunday. I said "bloodbath" before, right?)
That puts scat back savant Shane Vereen in an enviable position. Denver has a well-earned reputation as stiflers of the run. They actually rank in the middle of the pack when it comes to defending pass-catchers out of the backfield though. Eli Manning still has to throw to somebody on this team, and I expect the Broncos to focus most of their attention on stopping Evan Engram. Vereen should perform quite well in PPR formats this week.
Wide Receiver
John Brown, ARI (vs. TB)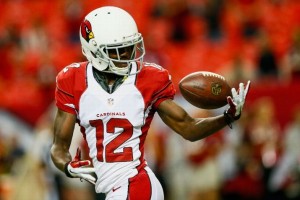 Arizona just acquired Adrian Peterson in the rarest of mid-season trades. Despite having no time whatsoever to acclimate to the offense, I expect Bruce Arians to put the veteran on the field this Sunday and let him do his thing. That means Tampa Bay will have to respect the run. Even if Peterson is a shell of his former self, the ghost of AD still commands your full attention.
The pass-happy Cardinals ought to be ecstatic about having a legitimate rushing threat in the mix once again. This is especially good news for deep threat John Brown. Wave goodbye to that extra coverage in the secondary; John, go enjoy your newfound freedom. Facing one of the league's worst pass defenses in what could very well become a shootout, I anticipate Brown's receiving woes to subside for the week. That is, provided the effects of his sickle-cell condition remain on the sideline.
Tight End
Austin Hooper, ATL (vs. MIA)
The Austin Hooper Hype Train sure derailed fast, didn't it? After posting a league-best 18 points at the position in Week 1, Hooper has faded back into the Atlanta offense, with an 8-66-0 stat line over the last three games. He did see more targets in his last game, however, with both Julio Jones and Mohamed Sanu largely sidelined. Sanu hasn't practiced all week. If he isn't ready to go on Sunday, Hooper should slide into that role over the likes of Taylor Gabriel or Justin Hardy, who don't quite fit that mold. If Jones plays, Hooper could see an even larger target share against an average Miami defense that will surely deploy some double-coverage against the star wide receiver.
As always, tell us which sleepers helped win your matchup (and which made you curse my name) by tweeting @JakeTrowbridge and @_Knuckleheads.