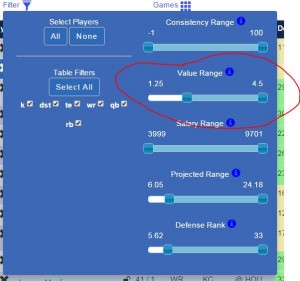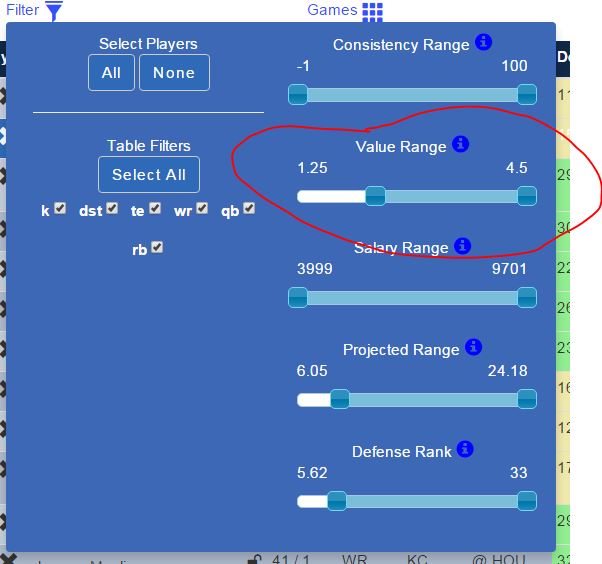 Last week, I hit on 8.5/10 position-play Draftkings and Fanduel value picks. The key to value picks is that they supplement the expensive players you slot into your lineup. In other words, you don't want to get cute and create a DFS lineup solely chock full of "value" players, but instead sprinkle them in accordingly. I'm counting Duke Johnson Jr. as my "half" since he left the game early due to injury. Maybe that's cheating, but hey, it was a gutsy call against the Broncos.
Need Stats? DFS Salary Differentials - Yahoo Projections - Fanduel Projections - DraftKings Projections
Quarterback Value Picks
Ryan Fitzpatrick - NYJ DK: 5200 FD: 7100
New England is going to score. Even against the vaunted Jets, I expect Brady and Co. to put up points. Fitzpatrick, for his part, has weapons - the best weapons he's played with during his entire career. Keep an eye out, however, as Brandon Marshall just turned up on Thursday's practice report as a limited participant. I expect him to play, though, and if he does I like Fitz's low price tag.
Ryan Tannehill - MIA DK: 5700 FD: 7700
Miami put together what was arguably its best game of the season after the departure of Joe Philbin in week 6 and now, playing at home, I expect that trend to continue against a Houston Texans defense that has been performing well below expectations thus far. Tannehill has been remarkably consistent, as well - outside of week 1, he has put at least two TDs on the board every single game. Needs to cut down on the INTs, and a soft matchup at home might be just the place to do it.
SORRY, THE REST OF THIS CONTENT IS FOR MEMBERS ONLY
GET INSTANT ACCESS TO READ IT ALL
*** Get Full Access Here ***