I've done all the hard work for you, enjoy this download! It's a customizable fantasy football cheat sheet with ADP, SOS and fantasy football points based on your league settings. Use it to dominate your league for years to come. Click the Excel icon below to start your download. You can use your own projections or my fantasy football projections (last updated May 22 for this free spread sheet). I reference some places to download stats for the excel file but if you're not decent at excel you may have issue with the file. If you want a "done for you service" check out my premium online draft cheat sheets. The draft package I offer includes everything you need to win plus a "playoff money back guarantee", you can't lose!
Downloadable Cheat Sheet for 2017
This is my complete cheat sheet which contains draft projections I created on May 22. You can update the data yourself or become a member to get up-to-the minute current year draft projections.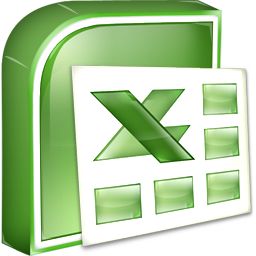 I've written an article detailing how this excel cheat sheet was created here. The article explains how to make an excel cheat sheet. Understanding how it's made will help you customize it to your liking. Modify the projected statistics as you see fit. The projected statistics found in this cheat sheet are updated bi-weekly. The strength of schedule is ours and the ADP and age is obtained from various sources.
Explaining the Data:
ADP: ADP stands for average draft position. ADP is a useful resource one uses to get an idea of when players are being drafting. Obviously every draft is different, but ADP give you a little insight as to how long you can wait before targeting players during your draft.
SOS: SOS stands for strength of schedule. I wrote a useful article about fantasy football strength of schedule, you should read it for some in depth insight on how to use SOS to your advantage. SOS really helps me with "coin flip" type decisions during the draft. Let's say you're looking at two WR and can't make up your mind, they're pretty equal, except one WR has an easier SOS, this makes your decision pretty easy!
FFP: FFP stands for fantasy football points. In this column you'll find the projected fantasy points based on your league settings.
Age: This is just the players age. I pay attention to this because I usually try to avoid older RB and WR out of their prime age. 29 and up for RB is pretty old and they start to loose burst, for example.