The fantasy football season is only one week old, but panic is setting in for some owners. Week 1 blowouts make it seem like things are spiraling out of control.  In many cases this is a great time to swoop in and buy low on players that should not be attainable. On the flipside, role players that outperformed their skill level may be good candidates to sell high.
Buy Low
(Please keep in mind that buy low means lower than original value. These are not players that you are going to be able to steal away for waiver wire trash.)
Quarterback - Russell Wilson SEA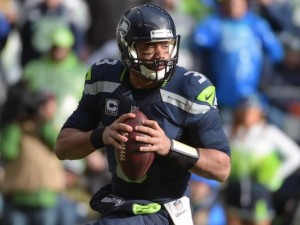 Believe it or not, this may actually be a week premature despite the weak performance in the season opener. The Rams defense gives the Seahawks a hard time and Wilson is dinged up at the moment. Anyone interested in acquiring the services of Wilson should certainly lowball the owner, but next week may be a better time to attempt this maneuver.
Running Back - Adrian Peterson MIN
Peterson absolutely laid an egg in week 1, which is probably causing panic among a fair percentage of his owners. His performance was not a matter of volume, he carried the ball 19 times and still managed 31 rush yards. Most seasoned fantasy players will roll with their stud running back for a couple of weeks at minimum. It still makes sense to test the waters given the age questions and terrible quarterback situation.
Other Possibilities: Devonta Freeman ATL (keep in mind he is in a committee now; buyer beware), Todd Gurley LA (unlikely this early), Eddie Lacy GB (did not have a huge game and struggled last season)
Wide Receiver - Dez Bryant DAL
Bryant is going to have his share of big games this year, but without Romo he will not be a guaranteed stud on a weekly basis. Still, if he can be acquired at a decent discount he is worth an investment. After the struggles of last season and Dak Prescott's sour debut, Bryant's value is probably at the lowest point that it is likely to reach this season.
Other Possibilities: Tyler Lockett SEA (I have seen him dropped outright in many leagues, should be a steal), Devin Funchess CAR (Has not surpassed Kelvin Benjamin but still has a lot of value), Brandon Marshall NYJ (unlikely, but why not try?)
Tight End - Gary Barnidge CLE (Buy Low Pick Of The Week)
This one seems like a no brainer for anyone that paid attention last season. When McCown is playing quarterback Barnidge is a stud, but he is average when McCown is not in the game. The Browns are turning to their former quarterback for an extended period with RGIII on the shelf. If his owner does not realize the correlation, it could be a huge score for your team when you steal Barnidge for a steep discount.
Other Possibilities: Coby Fleener NO (He has to get better), Antonio Gates SD (Will live and die by the TD this season)
Sell High
(It is a bit early to sell high on anyone, but for the desperate I will present a couple of candidates.)
Quarterback - Carson Wentz PHI (Redraft Leagues Only)
Week 1 saw Wentz looking like a veteran quarterback, which ignited the interest of fantasy owners everywhere. There is a lot of upside with the rookie, but he was playing the Browns and the Eagles are still bad. There are going to be some bumps along the way as there are for all rookies. If someone is desperate for a quarterback, shop Wentz and see if you can get something for him.
Running Back - Carlos Hyde SF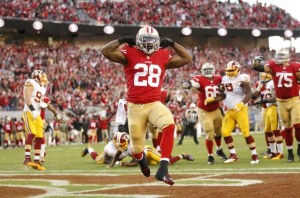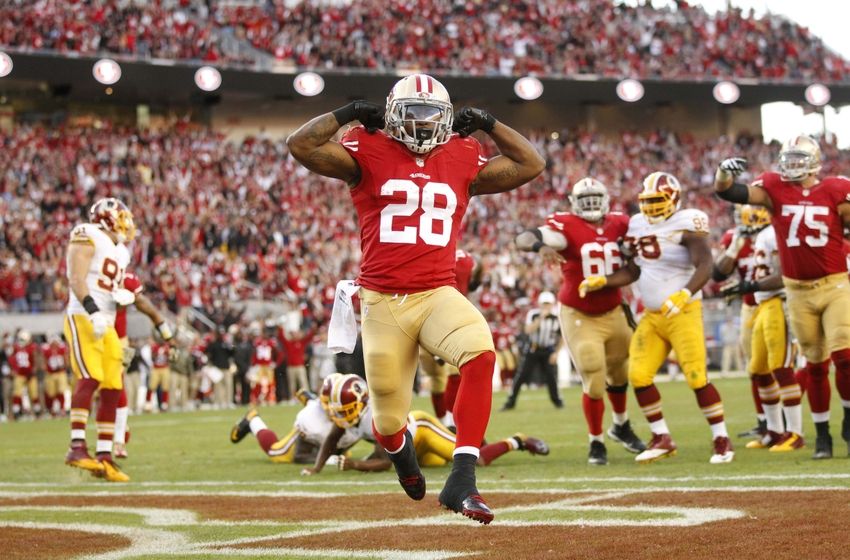 Hyde is a top of the line talent at running back. He does present a significant injury risk, not to mention the fact that the 49ers offense is not great (week 1 aside). Week 1 was stellar for Hyde last season, but the rest of the year was downhill. While that may not be the case this year, it would be better to deal for a safer bet.
Other Possibilities: T.J. Yeldon (when Ivory returns, things get murky), Matt Forte (he has been in decline for a couple of years)
Wide Receiver - Jordan Matthews PHI
Matthews is going to see a ton of targets this year, but he tends to disappear at times. The Eagles do not have a true number one wide receiver; Matthews is more of a number two in disguise. Be sure to get something very good in return because Matthews will have a decent stat line this year. His value is probably at its highest point right now, however.
Other Possibilities: Phillip Dorsett IND (too much WR talent to have reliable share of targets), Mike Wallace (I like him this season, but see if someone likes him more than you do)
Tight End - Jason Witten DAL
Here is a name brand that is way past his prime. It is likely that the rookie Prescott will rely on short passes, but Witten is not good enough to be a consistent top performer anymore. If you can get a solid return, do not think twice about dealing the future hall of famer.
Other Possibilities: Jack Doyle IND (just kidding, nobody owns him or will trade for him), Eric Ebron DET (great talent; never stays healthy)