If you are new to fantasy football the draft can be intimidating. A lot goes into it and just watching football or looking up some statistics are not going to be enough to get you ready. This article is generally going to be for newer players looking for direction, but you veterans will find some helpful tips and links as well. Get ready for some draft prep complete with supporting resources and help finding mock drafts.
There are a variety of factors that should be taken into consideration when you prepare for your fantasy football draft. Being a household name is not always enough to be a great fantasy football player. If you want a very basic, shallow understanding of where players are being drafted you can rely solely on ADP. ADP stands for average draft position and denotes the average round and pick that a given player is being selected at (here is a link to our ADP stats). This is a nice general predictor of where you should be thinking about taking players but it is not the whole story. Doing your own research coupled with keeping an eye on ADP is where the real bargains can be uncovered. You can see this unfold in my 12 Team PPR Mock Draft 2016.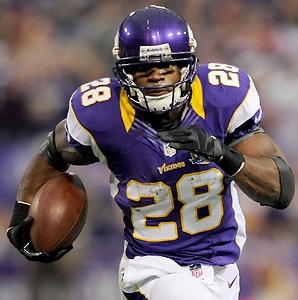 Digging a bit deeper can be done in several ways. One of the most effective predictors of performance is strength of schedule. FantasyKnuckleheads offers a review of strength of schedule that can be customized by position and team. This is a useful feature as teams could have an easy schedule for running backs but it may be tougher for the quarterback. A good example of using SOS would be giving the Jets quarterback and receivers a bump in value. They have the easiest schedule for the passing game and it would be reasonable to expect their stats to outperform expectations.
Depending on the structure of your league, looking at the experts' statistical projections can also be worthwhile. In a PPR league, players with more receptions are going to be vastly more valuable. While fluky, touchdowns can also be a deciding factor. For instance, some leagues count passing touchdowns as 4 points while in others they are worth 6. Leagues with the lower point total for passing touchdowns will make running quarterbacks a bit more valuable.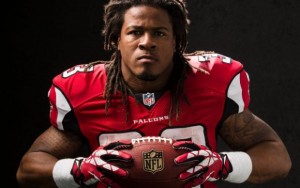 If you want to have various factors all in one place, then the our draft cheat sheet is essential. This tool takes into account factors like strength of schedule, ADP and projections. These factors are combined with the customized settings for your individual league to give you the best possible chance to draft a winning team. This is a tried and true system that is going to get you better results than perusing a magazine or printing out some sheets from a website that you Googled.
The Perfect PPR Draft Strategy: Round By Round
The final step to having a solid draft is simple; practice. Mock drafts are the best practice outside of the real deal and they are widely available for free. I personally prefer to do my mock drafts here, but there are several other sites with quality products available. This is going to be an inexact science as some teams will do auto draft or lose interest halfway through. It should give you a decent idea of the current trends though; it is well worth the investment of time.
So there is my basic advice for drafting a fantasy football team. If you are new to it, just realize that it will get easier with time. Don't get discouraged if you do not win a championship the first time out. Even professionals are not able to win every league that they join. There is an element of luck and chance no matter how much skill and preparation you put in. Feel free to contact me through the comments or on Twitter if you have more questions about your draft.