The perfect PPR draft is not an easy thing to pull off, so having a PPR draft strategy is imperative. Going into the draft without our cheat sheets can also leave you at the bottom of the pack. No one strategy is going to be successful in every league; sometimes it just comes down to the best available player. While there will be some exceptions, following this general structure should have you in good shape when week 1 rolls around. I will cover 12 draft rounds here. If your draft is longer, you should be able to extrapolate the basic structure.
Round 1
In round one, there are two things that you should be targeting. The ideal top pick is a two way running back; meaning a back that is targeted often out of the backfield in addition to getting carries. The backs that I'm talking about, in order of preference are:
Saquon Barkley
Christian McCaffrey
Ezekiel Elliott
Alvin Kamara
David Johnson
James Conner
Melvin Gordon
Le'Veon Bell
These eight guys should make up the majority of the first round in fantasy leagues. If you're wondering about Todd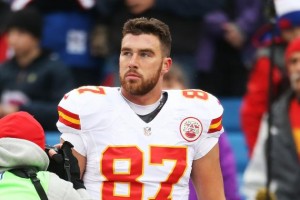 Gurley...so is everyone else. His knee is a huge question mark and it makes him a terrifying proposition in the first round. If he can manage the play every game, he could be a steal but I don't recommend him before round 2. The second way to go in round one is the stud wide receiver route. The remainder of the first round should be filled out with top tier wide receivers like Hopkins, Julio Jones, OBJ, Davante Adams, etc. Some people will argue that drafting someone like Kelce or Kittle in round one gives them a leg up, I disagree. Despite positional scarcity, you will be hobbling your team if you miss out on a top RB or WR out of the gate.
My favorite round 1 value pick: David Johnson RB ARI - DJ has legitimate 1000-1000 upside and is available around pick 8 in most drafts.
Round 2
While there is a bit more ambiguity here, you should still be targeting a wide receiver or running back in almost all scenarios. If you want to give me Kelce here then I could start to wrap my head around that. A couple of times I have seen one of the top quarterbacks go in round two and to that I say, stop it. There are so many productive quarterbacks available that wasting a high pick is unconscionable.
My favorite round 2 value pick: Mike Evans WR TB - Bruce Arians has had a tendency to force feed his top wide receiver. Evans should be in for a big year.
Round 3
Most of round three will still belong to the skill position players. If you want to draft a top tier quarterback or maybe a top tier tight end then that argument could be made as well. But here's the deal, if you have 2 running backs already I'm looking for WR in the 3rd. Take a look at how many running backs have been taken compared to WR so far, use this to make your decision on where you need to draft.
My favorite round 3 value pick: Amari Cooper WR DAL - There is still some disrespect being shown to Cooper after he failed to take off in Oakland. He has been a beast with the Cowboys and that will continue in 2019.
Round 4
If you want a top end quarterback this is probably the time to start thinking about that. It is a bit early to have a run on tight ends outside of Kelce, Kittle and Ertz (they're probably gone already). Keep an eye on which positions your league counterparts are lacking, this is probably where they will draft next. This should give you an idea of what players/positions will still have value in the upcoming rounds. This is a good strategy to implement every single round as it acts as an upcoming available players gauge.
My favorite round 4 value pick: Kerryon Johnson RB DET - If the Lions use Johnson correctly (and this is a big IF), he has the skill set to be a top-10 running back. Grabbing him in round four should end up being a steal.
Round 5
This round should still present a lot of opportunities with wide receivers and pass catching running backs. But it's a soft spot where the drop off between RB and WR from the fifth round to the sixth round isn't that wide. I tend to wait on quarterbacks, but this may be a good spot to nab your starter based on availability. ADP suggests that Aaron Rodgers and Deshaun Watson may be available in this round and I could see taking one of them here.
My favorite round 5 value pick: James White RB NE - The Patriots go through a lot of changes on offense from year to year. One of the constants is James White catching a truckload of balls out of the backfield. With no more Gronk and an aging Brady, White should see a high volume of targets again in 2019 - PPR GOLD.
Round 6
The sixth round is looking like a big roll of the dice if you go by ADP. There are a lot of questions here based on projecting jumps in performance (Mike Williams) and return from injury (O.J. Howard, Derrius Guice, Hunter Henry). This is going to be one of the spots in the draft that will make or break your team. If you still need a TE1, this may well be your spot. Otherwise follow your rankings and take the best player available.
My favorite round 6 value pick: Derrius Guice RB WAS - After a devastating injury before he took an NFL snap, Guice is resting well down most fantasy managers' draft boards. Given his explosive skill set, I like the value taking him in round 6 in spite of the ghost of Adrian Peterson being re-signed.
Round 7
Stack up those running backs and wide receivers. At this point it will begin to be permissible to look at someone with high upside. But if you haven't filled all your skill starting roster slots this is the round to wrap that up.
My favorite round 7 value pick: Robby Anderson WR NYJ - The Jets are an interesting team this year. They are bursting with offensive talent, but can they put it together? I say that they can and I also say that Robby Anderson will emerge as a borderline WR1 as Sam Darnold continues his maturation.
Round 8
Some bargains should be available from round 8 on, depending on what you are looking for. Every year there are players who break out that nobody had heard of before the season. Start looking for players with ability and opportunity. Grab as many wide receivers and running backs as you can, but be sure that you have a backup to your tight end before the end of the draft. This is particularly useful if your league allows tight ends at the flex position.
My favorite round 8 value pick: Latavius Murray RB NO - Assuming that Murray gets around the same number of touches that Mark Ingram got, that would be about 16 touches per game. With the Raiders and Vikings, Murray has shown that he can make the most of fairly limited touches. It will be game script dependent, but Murray could end up in the RB2 range for 2019.
Round 9
It is going to seem like things are really thinning out toward the end of the draft, because they are. Just be sure that the players that you are grabbing now have upside. Not deep ball upside, this is a PPR league. Take someone with some potential like a 3rd year possession WR or an upside RB2. We have over 100 "upside/sleeper" picks in our draft guide to help you make these tough choices.
My favorite round 9 value pick: Kyler Murray QB ARI - Not many players have more upside than Murray going into 2019. He does not have the ideal build for a quarterback, but he is set up to burst onto the NFL scene in a big way. He is surrounded with weapons and has an innovative offensive mind at the helm. Top-10 fantasy quarterback upside.
Round 10
If you need a backup tight end still that is a possibility. Otherwise just go with the best available player. I don't like handcuffs but if you do then have at it now.
My favorite round 10 value pick: Keke Coutee WR HOU - Coutee has a nice rapport with Deshaun Watson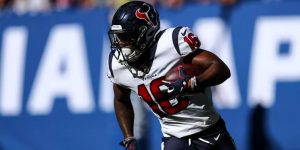 and has been drawing rave reviews in training camp. He is a sneaky possibility to put up big numbers out of the slot in 2019.
Round 11
I hope that you have not taken a kicker or defense yet. In my opinion there is so little continuity among defenses or kickers that you should just wait until the last two rounds to grab one. Streaming is the name of the game. Grab whichever you value more now.
Round 12
If you took a defense, take a kicker now. Otherwise you should reverse that.
There you have it, my general strategy for a perfect PPR draft. In general, your draft is going to have more than 12 rounds, but you should be able to extrapolate this strategy to fit any size league using the tools in our draft guide.
Skill positions are the name of the game, quarterbacks are plentiful. Tight ends are basically split into two tiers: the elite and then the rest - it's up to you which group you feel comfortable in. Be sure to stack those wide receivers and running backs all day and you should be happy with the results.