The fantasy football drafts roll on and the most overrated players keep getting taken too soon. Value is the key to victory in the draft but this is a subjective topic. Here are my opinions on which players should be taken a bit later than the trends suggest. (ADPs are based on data from fantasyfootballcalculator.com)
Round 6
Jordan Reed TE WAS
If Reed were ever healthy he would have a shot at being the top tight end in football. That seems like an unlikely series of events, however. Reed has already had an injury scare this offseason and that should remind owners of his fragility. Round six is too early to gamble on a guy that will almost certainly miss games. Wait a round and take Jimmy Graham, he was very unlucky last season and should put up big numbers in 2017.
Round 7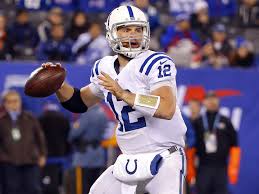 Andrew Luck QB IND
This one is up to your personal feeling on the Luck matter, but I see him as one of the most overrated players this season. I see no clarity here and no timetable for Luck to return to the field. The team is saying that Luck may or may not be ready to start the season. There are just too many other options to deal with this. Add in the fact that the Colts have lost their starting center to injury and it is a recipe for disaster. If you really like Luck then by all means take him, but I would rather have Kirk Cousins a round later.
Round 8
Donte Moncrief WR IND
That is two Colts in a row and it is for similar reasons. If Luck was at full strength and sure to start, I would love Moncrief as a breakout candidate this season. I have been touting Moncrief for a couple of seasons now, I love his skill set. Unfortunately, Luck is questionable at best and so are the Colts other quarterback options. T.Y. Hilton has shown the ability to produce in every situation, but the same cannot be said for Moncrief.
Remember, to this point in his career Moncrief has topped 70 receiving yards three times...ever. That is an average of one game per year over 70 receiving yards. Cameron Meredith had five games with over 70 receiving yards LAST YEAR. He is available one round later and does not have to compete with Phillip Dorsett, Kamar Aiken and Jack Doyle for T.Y. Hilton's scraps.
Round 9
Denver Broncos Defense
This is a bit of a pet peeve of mine; taking a defense far too early. The Broncos defense could and should be very good this season. The turnover in defensive performance happens at an astonishing rate though. Overpaying for the best defense from last season is a dangerous strategy. Often times it will lead to wasting what could be a valuable pick. I am a big proponent of waiting for the last round or two to take your kicker and defense. Odds are you will end up switching multiple times throughout the season anyway.
Round 10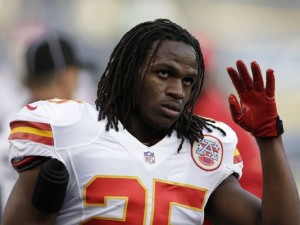 Jamaal Charles RB DEN
At this point I would not be surprise if Charles does not make the Broncos team. C.J. Anderson knows the offense and is a decent back. De'Angelo Henderson is a very impressive rookie and my pick to lead this backfield at some point in 2017. Charles health is likely to keep him from being a useful contributor to the Broncos season.
His name carries a lot of weight in fantasy circles, but this is not the Jamaal Charles that you remember. I would not draft Charles at all, in any round and consider him one of the most overrated players. For another perspective, check out an article with opinions from writers that cover the Broncos.
If you missed it, be sure to check out my overrated players of rounds 1-5. Also be sure to read through my draft strategy for 2017 before your fantasy football draft. This will detail my plan to win leagues based on the current state of the NFL.