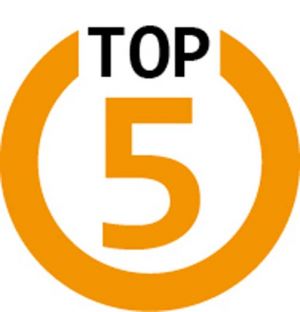 I've written about several sleepers already but as training camp, pre-season and injuries unfold so does my list of fantasy football sleepers. I didn't mention Sam Bradford in this list but I like him a lot too, read more. Without further ado here's my top 5 sleepers as of today. Next week I'll probably have another top 5 but hey you've got to love all the picks! Good luck this season and check back here for more sleepers in the future.
Eddie Royal: Royal reunited with Jay Cutler and the Chicago Bears. Bear Report says Eddie Royal has become a team leader and will be a favorite target of Jay Cutler this year. That could resemble Eddie's rookie season with Cutler when he had 91 catches, 129 targets and just under 1,000 yards. All you guys in PPR leagues better listen up and don't sleep on this sleeper!
Joe Flacco: Flacco is a the definition of a late round quarterback, he gets no respect in fantasy football leagues and we like that. With Marc Trestman as the offensive coordinator Flacco will put up big numbers and rank as a top 12 QB this year. Flacco has two offensive picks (M. Williams and  Breshad Perriman) to throw the rock to this year and Steve Smith is a force in his own right.
Mike Wallace: His move to Minnesota has dropped his ADP and placed him firmly into sleeper status. He's going in the 8th to 9th round of many fantasy drafts which is in the WR3/4 realm, yes please! But I'm not going to try and convince you, these guys can do that for me.
David Johnson: Death, taxes and Andre Ellington getting hurt. Backups becoming waiver wire goldmines is inevitable but you can get David Johnson late and be ahead of the competition.  Johnson has all the tools to get the job done but don't take my word for it, watch this.
Breshad Perriman: Three things going for this first round pick:
A great quarterback with an unbelievable arm, yes Flacco.
An unbelievable yet ageing WR1, yes Smith Sr., that will get the double team.
An OC that loves to throw the football, yes Marc Trestman.
We all saw what the rookie WR's did last year and Perriman has the same setup as the rookie studs from 2014. Don't sleep people, don't sleep...
Another Stash Running Back
Cameron Artis-Payne: Are you drafting Jonathan Stewart and counting on him not getting hurt. Sounds good, I mean, DeAngelo Williams isn't in the picture anymore so why not? By the time J Stew goes down with some ailment (as he always does) someone in Carolina will take over lead back duties and ESPN thinks it will be Cameron. Just like with David Johnson don't be stuck fighting for him on the waiver wire, beat the crowd during your draft.