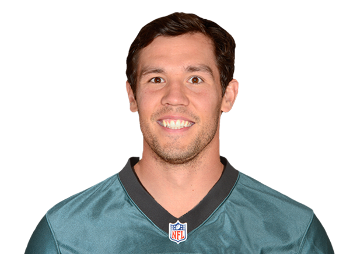 Sam Bradford was the first overall pick in 2010 and was supposed to be a "once in every 10 years" type quarterback for the St. Louis Rams. In 2015 he moved on to play for Chip Kelly and the Philadelphia Eagles making him my 2015 sleeper of the year. But there's a back story to Mr. Bradford and if you keep reading you'll have the 411 on my top QB sleeper pick.
In 2010, His Rookie Year
In Bradford's first NFL season he played all 16 games and completed 354 passes, the most ever by a rookie quarterback. He tossed the pig skin for 3,512 yards, 18 touchdowns and 15 interceptions with a 60% completion percentage and a quarterback rating of 76.5.
In 2011, His First Injury
A high ankle sprain bothered Bradford for most of the season and the Rams finished a putrid 2-14.
In 2012, It Got Better, Kinda
Bradford was healthy and despite poor offensive line play and zero supporting cast (Danny Amendola, Brandon Gibson and Chris Givens) on offense he threw for 3,707 passing yards, 21 touchdowns and 13 interceptions with a QB rating of 82.6.
In 2013 It All Fell Apart
In Week 7 Bradford tore his left ACL on a run out of bounds, ending his season. Very unfortunate because he was on pace to break his career-highs by a large amount. He threw for 14 touchdowns to only four interceptions and had a 60.7 completion percentage despite the Rams injured offensive line and zero legitimate running threats or play makers at receiver to help him out.
In 2014, It Happened Again!
This time in week 3 against the Cleveland Browns, he re-torn his left ACL, ending his season and his career with the Rams.
Enter 2015 Sleeper Status
Now playing in Philadelphia Bradford find himself with two star running backs and a plethora of targets in Chip Kelly's high-octane offense. Talk about second chances, wow! The Eagles scored 29.6 points a game last season with backup level quarterbacks, no matter how your shake it. Bradford's skill, strength and accuracy has never been the issue and his injuries are just a part of the game, remember there is no such thing as injury prone.
As the 18th QB off the draft board, Bradford is one of the biggest sleepers in the 2015 fantasy football draft. Bradford has one of the most potent supporting cast in the NFL, something he's never had a chance to lead in his career. The Eagles primary wide receivers, Jordan Matthews and Nelson Agholor, are top draft picks of the highest pedigree. The Eagles also have Riley Cooper, veteran tight end Brent Celek and emerging tight end Zach Ertz. Top it off with two studs at running back, Murray and Mathews, and you've got an award winning recipe for success. No fear my fellow fantasy football knuckleheads, draft Bradford late and enjoy a solid late round quarterback that will have you laughing into the championship game. If you choose to deploy the late round quarterback strategy be sure to draft two quarterbacks. Other options I like later than most are Eli, Newton and Cutler.