Going into opening night, there are a lot of solid fantasy options on both sides of the field. The Steelers have transformed from a power-running, defensive juggernaut to a high-flying air attack. The Patriots, on the other hand, will have their leader, Tom Brady but not running back LeGarrette Blount. Here are some brief thoughts regarding the top options on each team.
Patriots
Tom Brady: Brady is going to come out angry after his legal battle versus the NFL. Historically, an angry Patriots team tends to run up the score on their opponent and the Steelers should be up to the challenge. This could mean lots of points for Brady.
Recommendation: Top 5 Option
Dion Lewis: We're talking about a largely untested commodity when it comes to Lewis, but the Patriots have a track record of making unknown running backs useful. For the first game of the season, Lewis should see a lot of the workload. I like him quite a bit in this one and he has fair potential moving forward.
Recommendation: Sneaky Flex Play
Brandon Bolden: Touches should be allotted to Bolden in week 1 and he may get the goal line attempts (if any). I still favor Lewis for fantasy purposes, particularly PPR but Bolden has value.
Recommendation: If You're Desperate At RB
Julian Edelman: Never a flashy option, Edelman gets the job done nonetheless. Brady should need to throw in this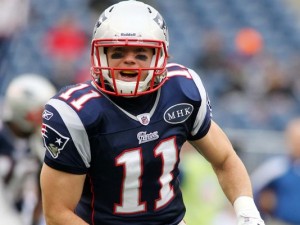 one and Edelman should be one of his top two targets.
Recommendation: WR2 Upside
Danny Amendola: I'm not putting Amendola in my lineup any time soon. I don't even want him on my roster at this point. He has the talent to produce in the Patriots offense but he is far too sporadic to start.
Recommendation: Waiver Wire Fodder
Rob Gronkowski: Gronk is a player who almost cannot be defended. There is no reason that he should ever be on your bench if he will be on the field.
Recommendation: #1 Tight End
Patriots D/ST- Between the depleted secondary and the awful matchup, I'm taking a pass on this one.
Recommendation: Not This Week
Steelers
Ben Roethlisberger- Gone are the days of Roethlisberger being a QB2. The presence of Antonio Brown and the Steelers uptempo aerial attack make Ben a top option a large percentage of the time.
Recommendation: At Least Top-10, QB1
DeAngelo Williams- I don't think that he is going to be used heavily in this one, but he will be the starting back for a good offense. The value here is that he could see multiple touchdown opportunities.
Recommendation: RB2, With Upside
Dri Archer- I doubt that he touches the ball many times, but I have seen some questions about his usage so I've included him. If he ever does get regular touches, his speed would make him a factor.
Recommendation: Bench
Antonio Brown- For my money, Brown is the best wide receiver in football. Not much else to say about him.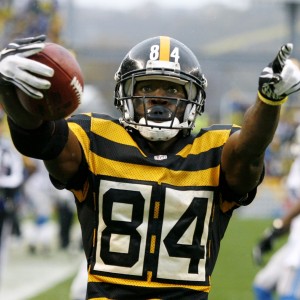 Recommendation: WR1, Start Him...Always
Markus Wheaton- This one is a tough call, although Ben has publicly come out to support his development. I like the opportunity with Martavis Bryant out, but he has something to prove.
Recommendation: WR3 or Flex, For Now
Heath Miller- Due to wild fluctuations in production, Miller is a tough sell. This game does look like a high scoring affair, so he should be usable...probably.
Recommendation: Hesitantly Start-TE12 or So
Steelers D/ST- I would think long and hard before starting a defense that is facing Brady and Gronk.
Recommendation: No
Bonus-Score Prediction          Steelers 31 Patriots 24
I can't wait for kickoff, football is finally here. Hopefully these recommendations will provide some lineup clarity for uncertain fantasy owners. Good luck and enjoy the game.