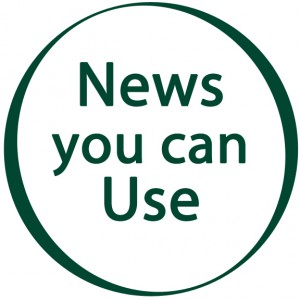 It's time consuming to filter through the NFL player news during the offseason. Tons of hype surround rookies entering the 2015 NFL draft and veteran players are making their rounds in free agency etc.. Once a week I'll post up the most news worthy and fantasy football relevant player news so you can stay up to speed and prepared for the 2015 Fantasy Football Draft. I'll avoid all the rookie hype for now, at least until we know which rookies are drafted by X team.
Zach Mettenberger has been organizing team workouts in Nashville this offseason.
Mettenberger has been constantly mentioned in news outlets since the end of the 2014 NFL season. He's been called a "poor man's Tom Brady." and all hype points to Zach leading the Titans into the 2015 season. According to the Tennesean "A sixth-round pick out of LSU last year, Mettenberger started six games during his rookie season in 2015 and threw for a team-high 1,412 yards and eight touchdowns, with seven interceptions. He missed the last three games with a shoulder injury, and Charlie Whitehurst finished the year. He showed promise, no doubt. The Titans also liked the commitment he displayed in the classroom as well." Sleeper Alert: No I don't think so. There isn't any tea leafs to read here, Zach is nothing more than a keeper league sleeper at best and should be avoided in re-draft leagues.
Cody Latimer worked out with Peyton Manning at Duke University this offseason.
Everyone run to their draft board and knock Latimer up a round... NOT. Gary Kubiak likes to run the "12" formation, combine that with the Bronco's likely reducing Peyton Manning's volume Latimer's snap and target count are a concern and therefore he won't see enough opportunity for stable WR3 production.
Michael Crabtree's Signs an Incentive Laced Contract with Oakland
Crabtree's one-year deal has a base value of $3 million. Beyond that, he'll receive a $400,000 bonus for posting either 70 catches or 900 yards. He'd get another $1.4 million if he clears 100/1,400. There's also a $400,000 Pro Bowl bonus. Source. Derek Carr wasn't horrible last season and this year the coaching staff is installing more no-huddle, a formation Carr prefers. "They are building this offense around me, and I'm really excited about it. I lit up when they told me," Carr said. Crabtree, for the most part, hasn't lived up to his hype in "forever" and I don't see that changing in Oakland.
Antonio Gates Wants Less Snaps? Ladarius Green To See More Snaps?
"With injuries and whatnot, I played a little bit more than they expected me to play last season," Gates said. "I was playing the whole game. I'd like to come in on third-and-7s, red zones, those situations." Gates, 35 in June, posted 69-821-12 in 2014 but he's really getting up there in age and limited snaps are the only way to keep him healthy on the field. Coach Mike McCoy said, "We need to use him more." when asked about Ladarius Green. Green averaged 21 snaps per game last year and was used mostly as a block. Could this be the year? I believe Green is worth a pick after you fill your starters and draft higher upside picks without competition for snaps.
240 touches for Mark Ingram, 150 for C.J. Spiller and 90 for Khiry Robinson
Those are Mike Triplett's projections for the Saints running backs headed into 2015. No matter how the touches shake out I believe both Spiller and Ingram should be draft targets for team managers.  I like Spiller as early as the 2nd round in PPR leagues and Ingram as early as the 3rd round of standard leagues. Keep in mind, the Saints mantra this entire offseason has been about ground and pound which was solidified with the trade of Jimmy Graham for Center Max Unger and a pick.
Jarvis Landry Set For a Breakthrough Season
Landry lead the Dolphins with 84 catches as he emerged as Ryan Tannehill's go-to receiver. Mike Wallace, Charles Clay and Brian Hartline are no longer on the roster and Kenny Stills has been brought in as the deep threat. The Sun-Sentinel thinks he's on track for a breakout year, and I agree his PPR value is undeniable. But considering Miami's redzone woes you should keep the TD expectations in check.
Vernon Davis is participating in the 49ers' offseason program.
After holding out of OTA's last year Davis posted a career-worst 26/245/2 line. He also struggled with injury and lacked in the run blocking departement. What I like about Davis is Kaepernick's re-commitment to the game (more on that later) and Davis being in a contract year, always a good thing for fantasy football purposes. More on Davis trying to improve here...
Colin Kaepernick "looks like a different quarterback,"
Kaepernick worked with Kurt Warner this winter and spring. "When I saw him, I didn't even know that was Colin," Davis said. "He was working on his drop-back. He looks totally different." Kaepernick is coming off a really bad year, therefore his draft stock is way lock, which I love. With the additions of Torrey Smith and Reggie Bush, all signs point UP for Kaepernick in 2015.
NFL suspended Steelers RB Le'Veon Bell three games.
In case you've been sleeping on the news feeds you already know about Bell's suspension. Where does this leave Bell in your fantasy draft? Unchanged. In PPR league he's still a top 5 RB pick just be sure to pick up either DeAngelo Williams (his backup) in the late rounds to tied you over until Bell returns from suspension.
Fantasy Knuckleheads Re-Tooling The Daily Fantasy Football Tools
Our standard fantasy football draft package has worked well for years so it will stay the same. But with the money at stake and data to be leveraged in the weekly DFS world Fantasy Knuckleheads has committed this off-season to improving the quantity of metrics used to provide our members with the most advanced system available in the industry. Keep your eyes out for teasers of our new tools later this year.