The San Francisco 49ers, Green Bay Packers match up on Sunday afternoon has the looks of a fantasy fiesta for the Green Bay Packers passing game.  The San Francisco 49ers have the 28th ranked pass defense going into their week 4 match up against the Green Bay Packers.  On average, the San Francisco 49ers defense gives up over 284 passing yards per game.  So far this season the Green Bay Packers have averaged 249 yards passing per game .  After the Green Bay Packers torch the San Francisco 49ers secondary for three full quarters, then Eddie Lacy will start to pound the worn out San Francisco 49ers defense to seal the game.
Aaron Rodgers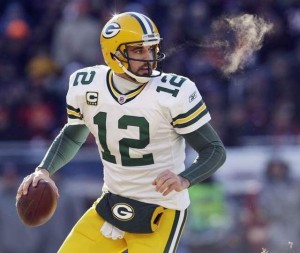 Aaron Rodgers should definitely be at the top of the list for quarterback fantasy points this week.  So far this season he has completed an astonishing 73% of his passes with 10 touchdowns and 0 interceptions.  On Monday night, Rodgers torched a decent Kansas City Chiefs defense with a 333-yard, 5-TD performance.  On a negative note for Rodgers it does appear that his third leading receiver will probably miss Sunday's game versus the San Francisco 49ers with an injured ankle.
Randall Cobb
With Davante Adams in danger of missing Sunday's game, Randall Cobb, the Green Bay Packers leading receiver could see a few more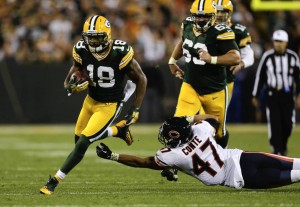 targets than usual.  So far this season Cobb has ranked as the 6th best receiver in fantasy land.  Cobb has caught 71% of his targets so far this season so he should have a better than average game this Sunday versus the San Francisco 49ers.  Cobb has scored 4 touchdowns so far this year, which has him ranked tied for second in the NFL.
James Jones
James Jones, the Green Bay Packers second leading receiver should have a great game versus the San Francisco 49ers.  He should definitely be at the top of the list for number 2 fantasy wide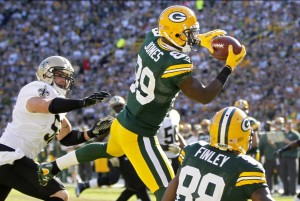 receivers this week.  He will have a very good match up this week and with Adams out with an injury his targets should go up.  So far this season Jones has caught 80% of his targets.  His four receiving touchdowns is tied for the team lead and has him tied for second in the NFL along with Cobb.
Eddie Lacy
Lacy played sparingly on Monday with no setbacks after an ankle injury, and should be fully ready for this game versus the San Francisco 49ers.   Lacy was a full participant throughout the week of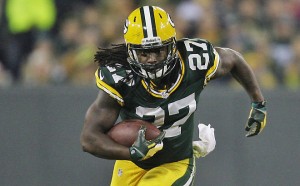 practice, after sharing work with James Starks in Monday's win over the Chiefs. Lacy will likely handle a larger percentage of the snaps and touches in Week 4, as there's been no indication that his ankle will be a lingering issue.  The San Francisco 49ers do have a decent run defense, ranked 14th versus the run, but in my opinion the Packers will open up a lead and in the 4th quarter use Lacy as a hammer to seal the victory.
Green Bay Packers Defense
I do not think the Green Bay Packers defense will be a home run, but you should check them out to see if they might be a better play this week than the defense you have if they are available. San Francisco has given up the most fantasy points to team defenses this season.  I see the Green Bay Packers taking a big lead and the San Francisco 49ers will be forced to pass the ball more than they want to and Colin Kaepernick will throw some interceptions.  The Green Bay Packers defense is 4th in the NFL in sacks and 10th in the NFL in interceptions.