Fantasy Sleepers continue to be in high demand this week as many of you enter the second round of your fantasy football playoffs. This week, we will feature two backs and two receivers and a "special mention" in an effort to help you try and dominate the competition. The 2015 season can really be summed up into one word—INJURY. Every week it seems the fantasy infirmary gets filled with, not one or two, but a handful of players from both the offensive AND defensive side of the ball.
A regular Fantasy Football General Hospital really.
Luckily, for every player who is forced to lick his wounds, another rises to the occasion—this week will be no different.  Let's delve into Week 15's fantasy sleepers options, and see who's arrow is pointing upwards.
---
DuJuan Harris - RB - Seattle Seahawks:  (see update - he's been cut)
The Seahawks are "expected" to offer a RBBC with DuJuan Harris and Bryce Brown in the backfield this week, but it's a good bet it is Harris that gets the lion's share of the carries.
Brown is a talented back when he can hold onto the ball—the key component here. Harris on the other hand is a solid, reliable back with a slightly less explosive side.
The Seahawks cannot afford to take any chances (turnovers specifically) moving forward which means I expect the coaching staff to lean heavily towards the more reliable back in a meeting with one of the worst run defenses in the league—The Cleveland Browns.
If you are out of options but can snag Harris off the wire, I certainly would take the chance on him.
UPDATE 12/16/2015: The Seahawks have released DuJuan Harris according to Field Yates on Twitter which comes as a surprise. Bryce Brown is now expected to see the bulk of the Seahawks' work, while Fred Jackson plays a support role on third downs. I'm not a fan of Brown given the fact he cannot be trusted, especially now that it's the fantasy playoffs. A better choice at RB would be Brandon Bolden of The New England Patriots or Denard Robinson of The Jacksonville Jaguars.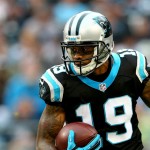 Ted Ginn - WR - Carolina Panthers:
From a fantasy sleepers point of view, Ted Ginn is a very hot commodity entering week 15. Through the last two weeks he has caught an amazing 7 balls for 200 yards and 4 touchdowns against two teams that struggle against the pass. He faces an even juicier opponent in the porous Giants this week. This isn't a guy who is going to command a ton of targets, mind you, but at the rate he is currently going, you only need him to produce EXACTLY what he is producing. He's a top fantasy sleepers candidate this week.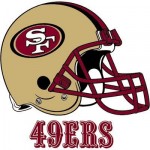 San Francisco 49ers Defense:
11 fantasy points two weeks ago; 9 fantasy points last week give or take.
This isn't exactly what many would figure to read when looking for a fantasy sleepers option, but the niners' defense is certainly one to consider. In addition to the last two weeks of solid play, they face a rookie quarterback in A.J. McCarron AND they face him at home where the 49ers are much much better. If you're having production issues with your current defense and need and the waiver wire is void of better options, I would give the 49ers defense the green light in what appears to be a favorable match up in week 15.
---
Other Fantasy Sleepers On The Table:
David Cobb - RB - Tennessee: New England has had a month's worth of issues stopping the run. I like Cobb's ceiling in this matchup
Tyler Lockett - WR - Seattle: Lockett has really come into his own the past few weeks as predicted here at Fantasyknuckleheads, and he will continue to shine against a feisty, but burnable, Browns pass D.
Eric Ebron - TE - Detroit Lions: With Brandon Pettigrew likely done for the season, Ebron figures to see a lot more work come his way. Ebron and the Lions will face the Saints this week which should bode very well for fantasy owners looking for a fantasy sleepers option at TE, whether it be for the position play or FLEX play.
Good luck to everyone and be sure to check out our Week 15 Rankings!