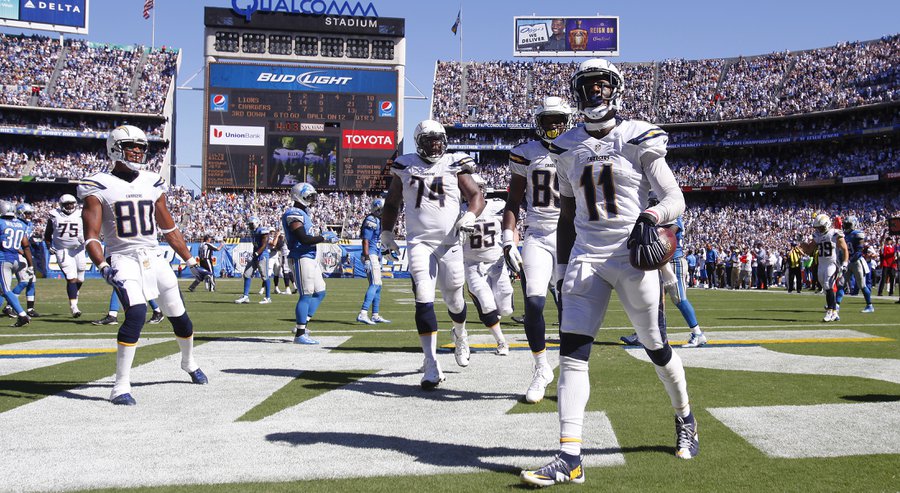 It's Week 10 of the fantasy sleepers edition and this week we have a nice little grab bag in store for you to peruse as many of you begin the "belt tightening" process with the fantasy playoffs dawning the crest of the horizon.
Fun Facts:
Nearly half (47%) of the entire NFL has a losing record

3 teams still remain undefeated, which is almost unheard at this point of the NFL season

In regard to fantasy popularity, the Wide Receiver department has seen a steady with a mild uptick in viable, previously "unexpected" options, while the Tight End position still remains completely and utterly owned by Frankenstein himself - Rob Gronkowski
Week 10 Byes:Falcons, Colts, Chargers, 49ers
---
Wide Receiver: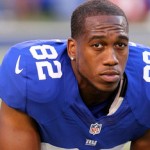 Rueben Randle - New York Giants: 
Last week Rueben Randle was targeted 5 times—hauling every one in—and garnered 40 yards and a single TD. In fact, this guy now has at least 5 catches in each of his last four games. 

Why is this important when talking about fantasy sleepers?

Teams are often playing from behind against New England, NE is allowing an average of 269 yards and two touchdowns per game and rank 14th in points allowed to opposing wide receiver and 19th in fantasy points to opposing quarterbacks.

The game is a near lock to be a shootout with the Patriots defense facing a formidable quarterback in Eli Manning and one of the NFL's top wide receivers in Beckham.

Randle has been doing an excellent job making the most of his opportunities for the past month, and I expect him to continue this trend with a good bet he goes back to back weeks with a score on a possible half-dozen catches.
Corey Brown - Carolina Panthers: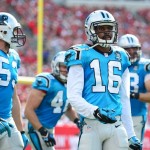 I like Corey Brown's appeal in the fantasy sleepers category this week for a few reasons.
The Titans are almost guaranteed to focus their coverage schemes on TE Greg Olsen, while also keeping one or two backers "at home" to avoid letting Cam Newton run buck wild. This outlook almost always bodes well for a receiver who can gun from the slot position.
Corey Brown has been slowly—and more importantly—consistently getting more involved in the offense, particularly in the past two weeks (5 catches, 92 yards, 2TD) so the savvy fantasy owner might wanted to take a flier on him now, before his popularity grows and the ceiling levels off.

For members in deeper leagues, I think Brown is an exceptional backdoor add even if you're looking for a single week scoop that is good for a few catches and a score.
---
Running Back:
Brandon B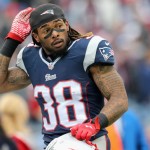 olden - New England Patriots:
If you look around the web you will see more talk about James White being the immediate candidate for Dion Lewis' replacement— a fair assessment—but I personally believe it is Bolden who has the better upside.

Each back is worth kicking the tires on, but I firmly believe Bolden will offer more upside this week in the fantasy sleepers category.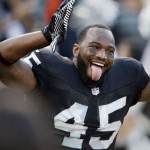 Marcel Reece - Oakland Raiders:
I know, I know this one has "reach" written all over it, but remember, there are

competitors who compete in 14 to 16 team leagues relegating their waiver wire and fantasy sleepers options scarce at best.

Last week the Raiders deployed all of the backs in a weird RBBC approach leaving the assumption on the table they will do so again this week, but even if that's the case, I still believe Reece offers RB2 potential, especially for those in PPR leagues.
---
Tight End:
Kyle Rudolph - Minnesota Vikings: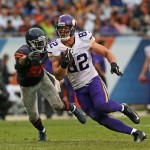 Rudolph has a near "dream matchup" against an Oakland Raiders defense that has struggled heavily to contain opposing tight ends.
The first four weeks alone, the Oakland defense surrendered a combined 31 catches for 380 yards and 6 TDs to Tyler Eifert, Crockett Gillmore, Gary Barnidge and Martellus Bennett.
I admit that up until this point Rudolph hasn't exactly "wowed" anyone as he averages a pedestrian 2 catches for two dimes worth of yards, but one has to figure the Vikings are inevitably find more ways to get "Rudy" more endzone looks.
This is the perfect week to project that.
Good luck to everyone this week, and be sure to check out all of our WK 10 Fantasy Rankings