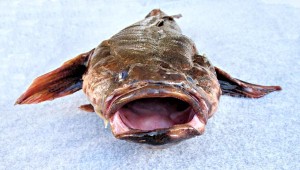 It's Week 6 so you're either dead in the water washing away your tears with that guy up there (ironically called a Sleeper Fish or "Goby") or looking to cement your league dominance with a "diamond in the rough" wide receiver sleeper. Well luckily for you there are plenty of sleeper options to explore. I'm sorry, I digress but doesn't he look like a catfish who lost a fight with a road paver?
Moving along.
I'm gonna take a quick examination at whom I believe has the potential to be the Top 5 wide receiver fantasy options in Week 6 (no specific order or rank), and give some insight as to why.
For a more in depth look at the position be sure to hop on over to our Wide Receiver Rankings for Week 6 when you're finished!
Shall we?
The Fab Five for Week 6
Jamison Crow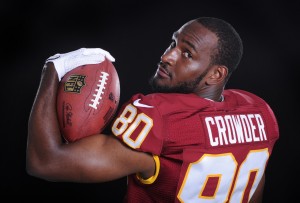 der - Washington Redskins:
I LOVE Whiskey and Chowder...and I LOVE Jamison Crowder's upside in Week 6 against the Jets….that's right, I said it, the Jets.
Jamison Crowder has led the Redskins the past two weeks in targets (20), receptions (15) and yardage (152)—the potential for a boom performance against New York this week is certainly on the table.
DeSean Jackson has a good chance of returning in Week 6 which means all the defensive attention from Darrelle Revis and Antonio Cromartie could be focused on Jackson and Pierre Garcon—leaving the speedy slot receiver to wreak havoc once again.
Check out where exactly Revis and Cromartie fall in our weekly IDP rankings here!
Take away Jordan Reed who is nursing his umpteenth concussion and is still under the league's protocol, and you can see why I love him! Crowder should be easily available in deeper formats at Y! and ESPN.
Dwayne Harris - New York Giants: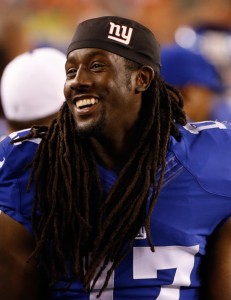 I like the "reach" potential of Dwayne Harris in Week 6 and the Giants really have limited choice to NOT utilize Harris in the passing game.
Seriously, who else is there….I'll wait…...precisely!
While Odell Beckham is sure to not be bothered by his hamstring; Rueben Randle, however, is fast becoming a concern. This potentially bodes well for Harris just like it has shown through the past week or so. We will still need to monitor the injury updates through the week before a final decision.
The Giants take on the Eagles this week who remain very suspect against the pass (Ranked 26th), and if you're one of those owners who, like me, has an extremely thin waiver wire you'll be no doubt racing to find that savvy Week 6 bye week replacement.
Dwayne Harris could be that player.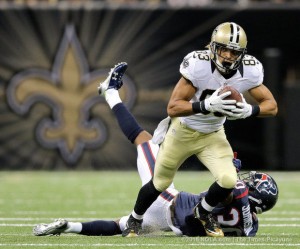 Willie Snead - New Orleans Saints:
Speaking of another wide receiver sleeper who has exploited the Eagles secondary—how about Willie Snead!
Snead racked up 6 catches on 11 targets for 141 yards last week, and his uptick in focus and play stands to be the same, if not more, this week against the Falcons.
The Saints have their backs against the wall right now, so even if they can't pull out the win Thursday Night—that's right kiddies, Saints-Falcons is on Thursday so don't forget—the showdown is sure to be a shootout.
Snead's value is sure to climb this week considering Marques Colston is expected to be sidelined for this game with possible "structural damage" to that injured shoulder. In other words, sleeper potential...go, open a new tab and go to your waiver wire and scoop him up, I'll wait.
Cordarrelle Patterson - Minnesota Vikings: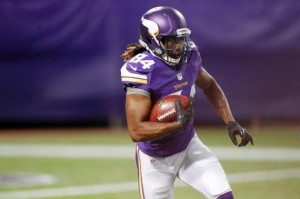 Remember this guy? He was supposed to the the second coming of Randy Moss, and while the kid DOES have the talent, he has been overlooked since the start of the 2015 fantasy season.
Well not anymore...sort of.

Coach Zimmer DID speak about a possible expanded role for Patterson this week in a tasty matchup with the Chiefs, and to be honest, with the injury bug penetrating Minny, I wouldn't be surprised to see that role come into fruition.
Add in the fact that Charles Johnson (ribs) and Jarius Wright (hand) are not 100% and a possible GTD, you suddenly have a very interesting situation; one that could be that wide receiver sleeper you've been searching for this week.
Keep in mind that Patterson has a current 1.7% OWNERSHIP in ESPN leagues, which is equally attractive for those in need :)
Andre Johnson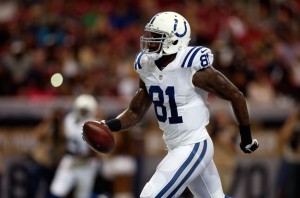 - Indianapolis Colts:

I have yet to give up on this guy. I know Andre Johnson isn't who he used to be but if last week's performance (6 of 7 for 77 yards and 2 touchdowns) against his former team showed us anything, it showed us there is plenty of gas left in the tank.
And no, I'm not buying into the damn "revenge game" thing, either.
Wanna know something interesting that is more or less a digression? Andrew Luck has never beaten the Pats.
What's notable about that otherwise dubious factoid is that every game he has played against them, he's lit things up and everyone has benefited ( 21/41 - 274 yards and 2 TDS is the four game average which is a bit skewed thanks to a dismal performance last January)
The Pats are highly burnable on defense AND often force teams to play catch-up. Johnson is still a mainstay in the two receiver sets; something the Colts SHOULD get back to this week with the return of the more vertically inclined Andrew Luck.
You could do far worse for a wide receiver sleeper candidate, trust me!
Marquess Wilson - Chicago Bears: Honorable Mention: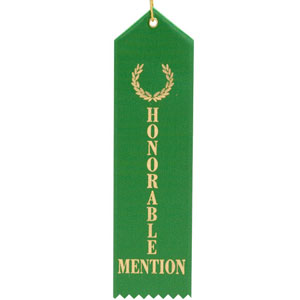 At the time of this article, it was still unclear whether or not Alshon Jeffery and Eddie Royal will play this week,and that's important to mention because their absence could be Wilson's gain—again.
Last week I took a chance on this guy (standard fantasy and DFS) knowing he was gonna be utilized, and man was I happy I did.
Wilson isn't going to be an every week consideration, and his chance of being a sleeper this week is almost 100% hinged on the health of his veteran counterparts.
Regardless of the aforementioned, he's worth talking about in my opinion.
For now, I would keep a very very close eye on the news coming out of Chicago (go Cubs)—sorry, I had to—and if you have an open slot just sitting there doing nothing, I would even be so bold as to suggest picking him up in the event he gets another chance to produce.

Be sure to check out all the other stellar Week 6 fantasy advice here at FK, and much luck to all our readers this week!