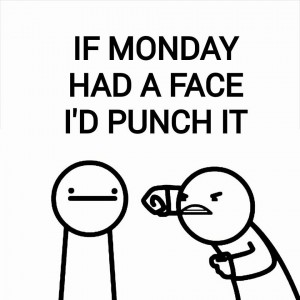 Wide receiver sleepers are probably one of the more difficult aspects of fantasy to predict. While there are a few who are always "the obvious", it's the remaining balance of the available—usually middling—players we have to figure out.
"So frustrating…"
Welcome to the midway point of the fantasy football season folks! Hey, quick show of hands, how many people are sick and tired of hearing about "headset troubles" being the reason why their team lost?
The halfway point of the NFL season often opens the door (via rising performances, injuries etc..) for wide receiver sleepers, and just like last week there's a few on the radar screen I believe are worth mentioning.
Let's take a look at what this week's crop of wide receiver sleepers looks like.
Marvin Jones - Cincinnati Bengals: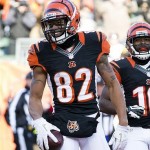 Last week I talked a little about Marvin Jones and his potential to be a top member of the Week 8 wide receiver sleepers club.
Jones has a lot more upside than any other receiving option on the Bengals roster (sans A.J Green of course) in my opinion, and plays in a very generous "ball-spreading" scheme that has afforded him some nice games.
This week he faces a very suspect Steelers D that allowed a horrendous 231 Net Passing Yards to a Chiefs' team that had the waterboy, the equipment guy and the ghost of Hank Stram catching the ball.
Jones is my top wide receiver sleepers pick of the week.
---
Nate Washington - Houston Texans: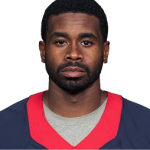 Ya know I, along with quite a few writers, have been mentioning this guy as wide receiver sleeper for a long, long time.
So why stop now!?
Washington had a huge outing last week (9 catches on 16 targets for 127 yards and 2 TDs). Now, while it was an eye opening performance, this isn't a paradigm of things to come, rather an indictment of a struggling offense and a player who took advantage of "garbage time ball"
However, as fantasy players, we can care less if it's garbage time or showtime….just show us the points!
The Titans boast a Top five passing defense, so it's safe to assume they will focus heavily on the No.1 overall ranked receiver DeAndre Hopkins. HOWEVER, Jason McCourty, Perrish Cox (the two top CBs for the Titans) and FS Michael Griffin are all banged up (Griffin and Cox missed last week).
There is some big potential for a repeat week with Washington.
---
Donteea Dye - Tampa Bay Buccaneers: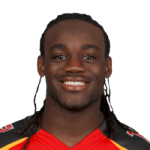 UDFA Donteea Dye has been thrusted into the starting role for the Buccaneers for the foreseeable future, but does that mean he qualifies as a potential wide receiver sleeper?
*gives a snickering laugh* This season has been so twisty-turny I'm going on the ledge and saying yes.
But here's the caveat: Scoop him up only if you need a bye week replacement, or have enough room on your roster to watch him develop.
Vincent Jackson has a "knee injury" (will know more as the week progresses) Louis Murphy is done for the season with a torn ACL, and who knows when Austin Seferian-Jenkins will return from that shoulder injury.
Who are they gonna throw to?
Grant it, the Bucs face the Falcons this week, and Dye had just one catch this past week—two aspects I don't feel are enough to simply write him off. I say if you're in a pinch, take a chance on him.
---
Dorial Green-Beckham - Tennessee Titans: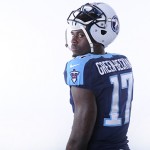 I believe it's time!
I don't think the Titans can advance any farther than they are right now without finally giving this kid a bigger role and letting him learn the right way.
And what better opportunity than to let his feet get wet against a Houston team that allows 242 yards a game while leading the league in allowed TDs (16)
We know the kid has talent, but coach Whisenhunt says he's "behind on the playbook". I say the Titans have little choice but to start him in a tasty match-up.
And that's exactly what  believe they are gonna do.
If there isn't a stronger option out there on your waiver wire, DGB is at the very LEAST a stashable pick.
---
Stevie Johnson - San Diego Chargers: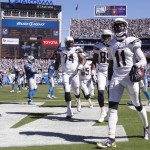 Another player who faces a Baltimore pass D that is softer than Charmin, and another mention of a player who may see an increase in his workload.
The Chargers are not only a little banged up offensively but they also will be playing this week with an assumed "must -win" approach if they are to stay alive in the post-season hunt.
Johnson hasn't seen too much work this year. The lack of attention comes from his struggle with playbook adaptation and a small case of the dropsies, but as each week progresses, Johnson gets better and better and looks better and better.
TE Antonio Gates is not a guarantee to return in Week 8, and with as much as there is on the line for San Diego, I fully expect Philip Rivers and company to utilize every available player against a struggling Ravens squad.
I wouldn't be surprised to see him finish with a 6 catch 75 yard single TD line this week.
Good luck to everyone and be sure to check out all this week's rankings and waiver wire picks.