I will be doing a top 40 very soon, but I wanted to get you an in-depth view of my top 10 IDP studs for 2015.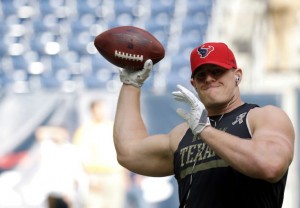 Tier 1
1. J.J. Watt, DE, HOU
J.J WATT is on a different level, he will give you sacks, fumble recoveries, fumble recoveries for a TD, tackles, interceptions, and YES offensive TD's! Does this justify you grabbing him early in the draft and sacrificing your offensive players!? That is the million dollar IDP question! I am going to analyze this a little further. I play in 3 IDP leagues every year. All 3 have the same settings:   Sacks 2, Interceptions 2, FF 2, Tackles 1, assisted Tackles 0.5, Passes defended 1, Blocked Punt, FG or PAT 2, FR 2,  Safety 2
Here is what happened with each owner who drafted J.J. Watt
League 1: The owner drafted him in the 10th round of 19 rounds. The owner kept him all season and WON the league
League 2: The owner drafted him in the 9th round of 19 rounds. The owner kept him all season and finished 8th of 12!
League 3: The owner drafted him in the 8th round of 19 rounds. The owner kept him all season and finished 12th of 12!
Conclusion
Well I think it's safe to say, don't draft him too early! I am ranking as the 1st IDP player but with a huge caveat, don't be tempted to grab him too early in the draft, even in bigger play leagues! Stash your bench with offensive players and if J.J. Watt is gone don't sweat it.
2. Luke Kuechly, LB, CAR
This guy is the safest and most reliable IDP player in the NFL, barring any injuries he will provide you 150 tackles and some big plays.
Stats summary for Luke
2014 153 combined tackles (99 solo and 54 assisted), 3 sacks, 1 Forced Fumble, 1 Fumble Recovered, 1 Interception and 11 Pass defended!
2013 156 combined tackles (93 solo and 63 assisted), 2 sacks, 4 interceptions and 7 passes defended
2012 164 combined tackles (103 solo and 61 assisted), 1 sack, 3 Fumble Recoveries, 2 interceptions and 8 passes defended!
Conclusion
This guy is as stable as you can get at any IDP position and should be drafted as the 1st – 3rd IDP player! Tackle Heavy leagues should target him as the number 1 overall in my opinion for the simple.
3. Lavonte David, LB, TB
Lavonte David missed 2 games last year and left a few fantasy owners high and dry at playoff time! Injuries are injuries you can't control them but make no mistake he is the 2nd best linebacker in the NFL for fantasy purposes. He gets you the tackles and he big plays! Both Lavonte and Luke were drafted in the 2012 draft and are now 1 and 2 in fantasy LB's
Stats for Lavonte David
2014 146 combined tackles (101 solo and 45 assisted), 1 sack, 4 forced fumbles, 1 fumble recovered and 4 passes defended
2013 145 combined tackles (107 solo and 38 assisted), 7 sacks, 2 forced fumbles, 1 fumble recovered, 5 interceptions and 10 passes defended
2012 139 combined tackles (112 solo and 27 assisted), 2 sacks, 1 interception and 5 passes defended
Conclusion
Lavonte David, Luke Kuechly and J.J. Watt are your top 3 IDP and are on a different level from any other IDP player! How you draft these 3 is up to you and your league settings, if your league favors big plays go ahead and draft J.J. Watt, if not both Luke and Lavonte are safe bets with the tackles!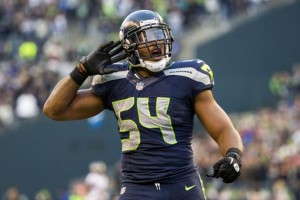 Tier 2
4. Bobby Wagner, LB, SEA
I've owned Bobby Wagner for the past 3 years in 2 of my leagues and I reap the benefits, he was injured last year and missed 5 games and was limited in another 2 games. He is another LB who was drafted in 2012! I think Bobby Wagner will take the next step this year and join Luke and Lavonte in the tier 1 LB's of IDP!
5. C.J. Mosley, LB, BAL
Last year was his rookie season and he was great, he recorded 133 combined tackles (89 solo), 3 sacks, 1 forced fumble, 1 FR, 2 interceptions and 8 passes defended! He will only get better on a Baltimore Defense! He had offseason surgery on his wrist but unless he doesn't show up for minicamp or preseason it shouldn't matter.
6. Navorro Bowman, LB, SF
Patrick Willis retired, hotshot Chris Borland retired! What could have been a great trio is no longer, Bowman will take up his MLB duties and barring any problem from his year of rehab he will be back to solid numbers and possibly tier 1 numbers! He participated in OTA's which is a good sign.
Conclusion
Between these 3 guys in tier 2, I don't really favor any of them, each has the upside to make it into the tier 1 IDP players but each one has an obstacle to climb be it a solid defensive team (Seattle and Baltimore) for Mosley and Wagner or injury for Bowman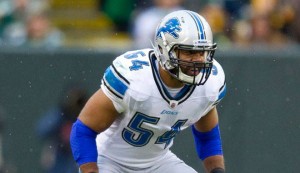 Tier 3
7. Everson Griffen, DE, MIN
Many analysts will have Robert Quinn or Chandler Jones rated as their 2nd DE. I have Everson Griffen, the player fits into coach Zimmer's scheme almost perfectly. He was my DL last year in 2 of 3 leagues and I enjoyed his 12 sacks, 55 tackles (39 solo) 1 forced Fumble, 1 TD last year! I think he will only improve on that this year so I have him rated as the only DE in the tier 3 IDP players
8. DeAndre Levy, LB, DET
My only concern with DeAndre Levy is the potential move to a 3-4 defense in Detroit. For now it doesn't seem that the Lions are switching, since they asked Halogi Ngata to learn the 4-3. Typically 3-4 defenses don't favor the LB in fantasy. For now with no solid evidence of a switch I am keeping him in this tier.
9. Paul Posluszny, LB, JAC
The veteran amongst the first 3 tiers of IDP players is Paul Posluszny who will give you tackles if healthy. Last year he played only 7 games with 69 tackles. He won't give you big plays when healthy is as reliable as you can get with the tackling. If you are in a big play league you can drop him down a tier.
10.Keenan Robinson, LB, WAS
First off, I don't think this is a homer pick! Keenan Robinson took over for London Fletcher in Washington last year and played 13 games, in those games he recorded 109 tackles (71 solo), 1.5 sacks, 1 FR, and 1 INT as well as 3 passes defended. He is another LB that was selected in 2012 (4th round) and I think he will only increase his stats with a full slate of games under his belt.
Very close to Tier 3 but not quite there yet!
Jamie Collins, LB, NE and Jerod Mayo, LB NE
I don't think I can separate these two just yet. Jamie Collins had a great season AFTER Jerod Mayo went down, but Jerod Mayo had a decent season BEFORE. I will wait till training camp to get a clearer picture here, but I do like the potential in both these guys.
Mychal Kendricks, LB PHI, and Kiko Alonzo, LB, PHI
On will be rated higher than the other come start of the season but for now and due to Kiko Alonzo's injury and trade to new team I can't separate the two.
Lawrence Timmons, LB PIT, and Ryan Shazier, LB, PIT
Another one I am not quite ready to separate but if I had to it would be Timmons for now just based on history, I do however think Shazier will overtake him in IDP stats.