Week 9 was another difficult week on the injury front for several teams, with a handful of key players going down at inopportune times. Injuries are always a part of the game, but 2015 has been an exceptionally cruel year on that front. Many players will be heading to the treatment table as we prepare for week 10 and another slate of high stakes matchups. We'll sort through all of the fantasy relevant concerns in our week 10 fantasy football injury report.
Week 10 Fantasy Football Injury Report
- Just after recovering from an early-season knee injury, Ben Roethlisberger looks set for another spell on the sidelines after injuring his foot in week 9. Ben was carted off the field and taken to the hospital for further testing. The initial diagnosis of a mid-foot sprain is much better news than a break or tear to the Achilles, but Roethlisberger will almost certainly be sidelined for a week or two. Landry Jones relieved Big Ben as the Steelers held on to beat Oakland, and would likely start ahead of Michael Vick in week 10 against Cleveland.
- Cardinals wideout John Brown plans to play in week 10 after spending week 8 actively inactive. Brown has rested his ailing hamstrings over the team's bye week, and after standing on the sideline in uniform for all of week 8, the second-year man should be a go for the Cards' trip to Seattle. Tight end Darren Fells (shoulder) also hopes to return in week 10.
- Bills' RB LeSean McCoy had a huge week 8 against the Miami Dolphins, rushing for 112 yards and a score. Unfortunately, Shady exited the game with a shoulder injury, and his status for Thursday night's game with the Jets may be touch-and-go. McCoy says he expects to be fine, but he should be closely monitored throughout the week. Karlos Williams, who also had a nice game in week 9, would see a big workload if McCoy can not play. The odds aren't in his favor with a very short week on deck, but McCoy seems confident that he will be able to go. Sammy Watkins is dealing with another ankle injury and had a noticeable limp on Monday. He was limited in Monday's walkthrough and should be monitored closely on such a short week. Robert Woods would see a return to fantasy relevance if Watkins were to miss the game.
- The Bears will be hoping that Matt Forte (knee) can return to practice ahead of week 10. Forte missed week 9, opening the door for Jeremy Langford and Ka'Deem Carey to play a bigger roles against the Chargers. Coach John Fox called Forte "day-to-day" last week, perhaps a sign that the veteran will be able to give it a go in week 10. Eddie Royal (knee) also missed out in week 9 and should be considered day-to-day at best.
- Chargers wideout Malcom Floyd, who intends to retire after the season, suffered a shoulder injury during the second quarter of Monday night's game with the Bears. The Chargers are already without Keenan Allen for the remainder of the season due to a kidney injury, and now veteran Floyd may be facing a spell on the sidelines. With both Floyd and Allen out, Stevie Johnson is now the primary receiver, with youngsters Javontee Herndon and Dontrelle Inman also stepping up into bigger roles. San Diego is off week 10.
- Josh McCown missed the Browns' week 9 loss at Cincinnati with a rib injury. Johnny Manziel started in place of McCown, who was always facing an uphill battle to play on such a short week. Those who cover the Browns believe there is a chance that the team may decide to roll with Manziel into their week 10 matchup with the Steelers. A decision should be made soon. The team will hope to get receivers Andrew Hawkins and Brian Hartline (both concussion) back for week 10.
- Josh's brother Luke McCown could be sidelined for a while with a back injury, so the New Orleans Saints have moved to bring in former LSU and Green Bay QB Matt Flynn. Flynn signed with the Saints on Monday and will join rookie Garrett Grayson as back ups to Drew Brees.
- Tony Romo (collarbone) is not eligible to return until week 11, but the Cowboys' signal-caller has been throwing at practice and increasing his workload each day. Romo has participated in individual drills, and should be tossed right back into the lineup as soon as he is officially cleared. Dallas has yet to win with Brandon Weeden and Matt Cassel at the controls.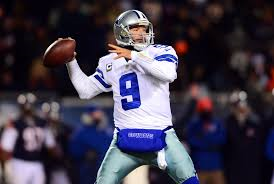 - Calvin Johnson did not participate in any of the Lions' bye week practices due to an ankle injury. Nevertheless, it would be a major shock if Megatron failed to suit up and play in week 10. He and Detroit travel to Lambeau to face the suddenly reeling Packers in week 10.
- Speaking of the Pack, RB Eddie Lacy sustained a groin injury in week 9 at Carolina. It capped off another sluggish day for the 25-year-old, who was benched in favor of James Starks after losing a fumble. Lacy has eclipsed the 50-yard mark just twice in 2015. Meanwhile, WR Ty Montgomery remains out with an ankle injury. Montgomery did not play in week 9, and his status should be monitored ahead of week 10 after he was downgraded from questionable to doubtful.
- Jags wideout Allen Hurns is dealing with a foot injury. Hurns was spotted in a walking boot on Monday, and is reportedly battling a sprain. Hurns led the Jags in receiving in week 9. He should be considered day-to-day at this point.
- Jets' QB Ryan Fitzpatrick will undergo thumb surgery on Friday, the day after his team is to face the Bills on Thursday night. Fitzpatrick injured the thumb in week 8, played through the pain in week 9, and is set to do so again in week 10. He will have 10 days to heal ahead of New York's week 11 clash with former another one of his former clubs, Houston. Meanwhile, expect the Jets to sign a kicker ahead of Thursday night's game with Buffalo. Nick Folk is dealing with a multi-week leg injury, and the team will have to move quickly with just over two days to go until they kick off week 9 with the Bills. Folk felt a "pop" in his quad during pregame warm-ups in week 9.
- Texans wideout Cecil Shorts III (hamstring) should be back for week 10. Shorts has a history of soft-tissue injuries, so it won't be a surprise if he is limited throughout the week in practice. He could be a sneaky week 10 play as he mans the slot between DeAndre Hopkins and the resurgent Nate Washington.
- Teddy Bridgewater left Minnesota's week 9 win over St. Louis after taking a big hit and sustaining a concussion. Bridgewater will find himself in the league's head injury protocol, and if he is not cleared in time for week 10, Shaun Hill would be in line to start against Oakland on the road. Hill relieved Bridgewater in overtime against the Rams.
- The Patriots will without RB Dion Lewis for the rest of the season. Lewis suffered a torn ACL in week 9 as New England defeated Washington. The Pats will now turn to LeGarrette Blount, Brandon Bolden, and James White would all move up a notch in the running back pecking order to help fill the void. White appears most likely to slide directly into Lewis' role.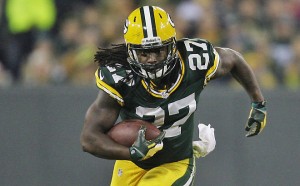 - Raiders RB Latavius Murray appeared to suffer a concussion in week 9 at Pittsburgh. Murray left the field, appearing woozy as he headed to the locker room. If he is forced to miss time, Marcel Reece, Taiwan Jones, and Roy Helu would be in line for bigger roles in week 10 against the Vikings.
- In Tampa Bay, Vincent Jackson remains week-to-week with the knee injury that kept him out of week 9. Meanwhile, Austin Seferian-Jenkins should be ready to return in week 10. ASJ was very close to playing in week 9, with Tampa electing to hold the second-year tight end out at the last minute.
- Kendall Wright missed Tennessee's week 9 win at New Orleans with a knee injury, but the Titans expect to have him back in week 10 against unbeaten Carolina. Marcus Mariota returned from a knee injury of his own to help the Titans pick up a big road win in their first game since the firing of former head coach Ken Whisenhunt.
The Jets and Bills will release their injury reports on Tuesday, with the rest of the league following suit on Wednesday.