At this point in the season, teams without a viable quarterback are really feeling worn out. That is true in fantasy and in the NFL, just ask the Texans. There are some players with upside left on the wire, but grab them quickly. By the last week of the year quarterbacks are sorted out and the guys left on the wire are there for a reason.
Week 10 Recommendations Results (Standard League Scoring): Quarterback
· Joe Flacco BAL – 30-41 296 yards 3 touchdowns 2 interceptions 22 Fantasy Points
· Jay Cutler CHI – 16-30 182 yards 1 touchdown 2 interceptions 1 lost fumble 7 Fantasy Points
· Avoid Colin Kaepernick SF – 17-30 210 yards 1 touchdown 10 carries 55 yards 1 touchdown 25 Fantasy Points
Week 10 Recommendations Results (Standard League Scoring): Tight End
· Cameron Brate TB – 7 receptions 84 yards 1 touchdown 14 Fantasy Points
· Lance Kendricks LA – 1 reception 0 yards 0 Fantasy Points
· Avoid Josh Hill NO – 0 receptions 0 yards 0 Fantasy Points
The Ravens offense was ugly, but productive just like Flacco this week. Cutler cemented his status as totally useless, but at least he made the Bucs defense feel good for a week. Kaepernick is looking like a legit quarterback, but he has no weapons on that offense.
One of the top tight ends for the week, Brate is taking advantage of his opportunities. The same could be said for Kendricks before this week, but in week 10 he really was not given chances. The avoid Josh Hill bit was fairly obvious, but I saw some online chatter about how he was trending upward; he is not.
Week 11 Waiver Wire Picks: Quarterback
Sam Bradford MIN 12.6% owned
Bear with me on this one, I know that next week versus the Cardinals is a tough matchup. It seems like Bradford has remembered that throwing to Stefon Diggs is a good idea. That is important because Diggs spends a lot of time in the slot, away from the better corners in the league. After the Cards, the schedule lightens up for Bradford and he should be in line for some useful statistical outputs. If you need someone for right now, look at the guy listed below, otherwise grab Bradford for the stretch run because he should have some useful statistical games.
Colin Kaepernick SF 14.2% owned
I can admit when I'm wrong; Kaepernick can stand up to tough defensive matchups because of his rushing ability. It looked like he was a bad fit for facing the Cardinals defense, but Kaepernick managed to not commit a turnover. New England will be another tough test, but if the 49ers can hold on to the ball, Kaepernick should be able to run and throw his way to a decent game. Not to mention, there will be a ton of garbage time goodness in this one.
The Rest Of The Waiver Wire Picks
Trending Downward
Carson Wentz PHI 43.5% owned
It appears that defenses are figuring out Wentz at this point. Facing a Falcons defense that it routinely scorched, Wentz could not manage a touchdown pass. The Eagles are not exactly laden with talent at wide receiver, but no touchdowns and a pick versus the Falcons is a rookie line for sure. Wentz is droppable in redraft leagues.
Week 11 Waiver Wire Picks: Tight End
Vernon Davis WAS 22.8% owned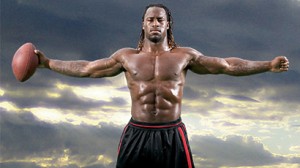 Earlier in the season, it looked like Davis only had value when Reed was not on the field. Instead, the Redskins are making up for a lack of talented wide receivers by targeting their dynamic tight ends. Davis is a nice play going forward as he is developing a strong rapport with Kirk Cousins. Next week is an especially tasty matchup. The Packers come to town fresh off allowing four touchdown passes to Marcus Mariota and another to DeMarco Murray.
Double Down
Cameron Brate TB 36.7% owned
The Bucs offense runs through a couple of players and Brate is one of them at this point. He has reached the end zone in three straight games; a streak that has every reason to continue. Although Tampa's defense held up surprisingly well versus Chicago, Jameis Winston is playing catch up most weeks. That should be the case again when Winston and the Bucs travel to Kansas City in week 11. Look for a lot more opportunities for Brate to produce in that game.
Trending Upward
Ladarius Green PIT 7.8%
His first game this season was not a monster performance, but the fact that he was on the field is a victory for Green. There were high hopes for the athletic tight end coming into the season, but they were mostly derailed by injury. He may be worth a speculative grab in hopes that he gets on the same page with Roethlisberger in the next week or two. At the moment he would be a risky start, but there are worse ways to go.