The traditional Thanksgiving games are ready to kick off week 12 of the NFL season. For fantasy teams that means the playoffs are almost here; it's time for some week 12 upside picks. If you have a playoff spot locked up you will need these to earn your seeding. For those not lucky enough to have their spot set, these picks could give you the home run you need to get into the second season.
Quarterback
Marcus Mariota TEN
The Titans quarterback has provided decent, but not great results all season. That should change in week 12. There is every reason to think that Mariota will thrive on the weak Colts pass defense.
He has the weapons in place with Rishard Matthews and Corey Davis; time to put up or shut up. I think that this will be Mariota's top showing of 2017, we're talking about 30 point potential. Not coincidentally, I think that it will also be the coming out party for Corey Davis.
See The Full Week 12 Player Rankings
Running Back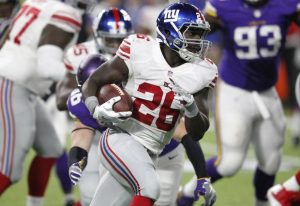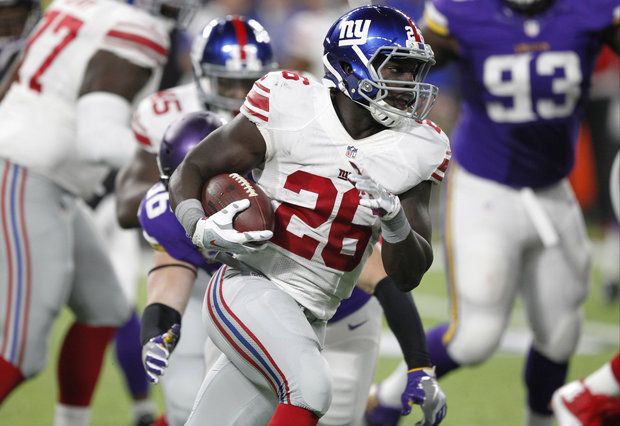 Orleans Darkwa NYG
There is reason to believe that Eli Manning will have a very hard time throwing the ball on Thursday. It looks like Sterling Shepard is going to sit and Josh Norman still plays football.
These factors all point to a lot of Darkwa pounding the Redskins front. The Giants have been much better running the ball since handing the job to Darkwa and that should not change. There is a solid chance of high end RB1 numbers from the Giants' workhorse.
Wide Receiver
Josh Doctson WAS
While there should be a lot of rushes for the Giants, I expect Kirk Cousins to get busy. The Redskins passing game has been decent despite terrible wide receiver play.
Of those receivers, Doctson has the most upside and appeal. There have been a ton of big plays against the Giants this season and more are on the way. As much as I like Corey Davis to have his first big game, I feel more strongly about Doctson in week 12.
Tight End
Jared Cook OAK
It has not been a completely dominant for the Broncos "no fly zone" defense this season. They have been particularly vulnerable against opposing tight ends. Some down weeks have reared their ugly heads for Cook, but he sees a ton of targets.
With Amari Cooper and Michael Crabtree both having disappointing years, look for Cook to pick up the slack in this one. Touchdowns are fluky, but if he can manage to get into the end zone, I like Cook for the top tight end of week 12.
D/ST
NE Patriots
I have already mentioned them this week, but I am all in on the Pats. They have figured it out on defense and the weather is getting cold. Miami can throw out whichever of their "quarterbacks" they choose and it will still be a bloodletting. There should be multiple turnovers forced by the Patriots and not many points allowed. That is a recipe for double digit fantasy points.
Check back tomorrow for our weekly sleeper picks. Be sure that those lineups are locked and loaded because week 12 starts early. For some fantasy football extras and general shenanigans follow us on Twitter: @_knuckleheads, @BrendanCole16, and @JakeTrowbridge.