The middle of the week is here and it's time to figure out your week 13 lineup. This is the all important week to firm up playoff seeding. You may be trying desperately to grab that bye week or maybe just secure a spot. Either way, you need some upside players in your lineup to give you a shot at a big point total.
Quarterback
Brett Hundley GB
This is not my way of saying that Hundley has "figured it out". Week 13 is a strange one, because I like Hundley to produce but I also like the Tampa defense. There should be starter worthy numbers coming from Hundley against this secondary. At the same time, however, he should turn the ball over a couple of times. I would not be shocked if Hundley scored 20+ fantasy points, but the Bucs defense is still in double digit points as well. Bottom line: I would rather start Hundley in fantasy than reality.
Running Back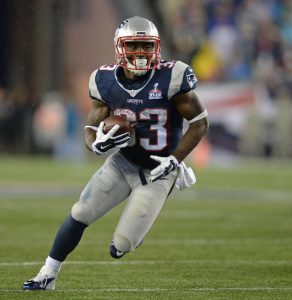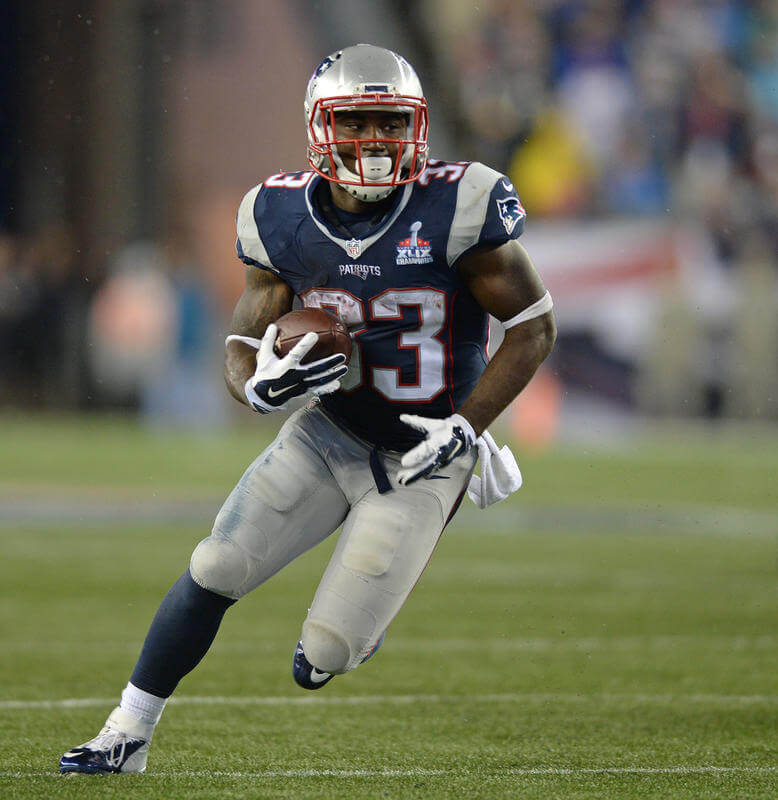 Dion Lewis NE
Every week, Dion Lewis is getting double digit carries in a high powered offense. He has been putting up good but not great point totals, topping out at 17.5 versus Denver. This week he is a solid bet to top that, facing a weak Bills front. Since trading Marcell Dareus, the Bills are allowing almost 5 yards per carry. That is including the awful performance by Kareem Hunt last week.
It looks like Dion Lewis is peaking at the right time as the Pats make a playoff push. The weather is getting colder and that should mean more running plays. Given his dual utility in the running and passing game, Lewis is a good bet to score at least once. I'm thinking that somewhere around 20 fantasy points is not out of the question.
Wide Receiver
Josh Doctson WAS
The potential of Doctson is too much to pass up, especially against the Cowboys. Dallas has been very weak defensively (and offensively) of late, they allow the fifth most points to opposing wide receivers. So far Doctson has not had a big breakout, but Cousins continues to trust him in key situations. Case in point, he caught the touchdown that iced the victory for Washington last week.
Over the last two weeks Doctson has had 81 yards and then 28 yards with a score. I am thinking that Thursday night will be about a combination of the two. A little over 100 yards with a score sounds right.
Check Out The Week 13 Rankings
Tight End
Jared Cook OAK
This seems like a can't miss huge game for Jared Cook. Throughout his career he has always found a way to ruin those. My hope is that this will be the one exception and make me look good. The Raiders will be without Michael Crabtree (suspension) and probably Amari Cooper (injury) against the Giants. Given that Cook has already had one of the steadier target shares among tight ends, he should get A LOT of looks.
That should be a recipe for success against a Giants team that has failed to stop a single tight end this season. Seriously, every team but one has managed either a tight end score of 100 yards by tight end. The one notable exception was last week when the Redskins tight ends managed a combined 16 yards. After an emotional week following the benching of Eli Manning, the Giants will likely lay an egg. That egg will then hatch and huge stats from Jared Cook will emerge.
D/ST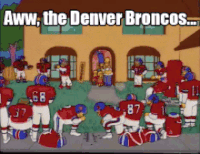 Denver Broncos
Things have not been going well for the Broncos lately. They do not have an NFL quarterback on their roster and the defense is on the field all game. For once, that could work to their advantage. Week 13  has brought a gift and that gift is a matchup against Jay Cutler.
Smokin' Jay has been a panacea for every defense that he has played against. He is like a fantasy Santa Claus, delivering bundles of points to opposing fantasy defenses once a week. The "no fly zone" has been invaded regularly over the second half of the season. No worries in this game though, even without Talib there should be plenty of turnovers to go around.
Good luck with those week 13 matchups. Get out there and grab your playoff spot, then taunt your opponents without mercy. For extra analysis and other shenanigans, check us out on Twitter: @_knuckleheads, @BrendanCole16, @JakeTrowbridge and our new waiver wire analyst @Eric_theClark.