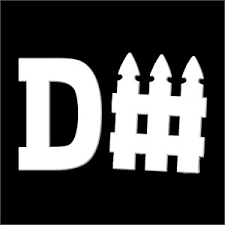 Week 16 is bittersweet.  It's a very exciting week because for a lot of people it means it is championship week.  Week 16 also kind of stinks because it usually means the end of the fantasy football season is upon us.
The week 16 team defense rankings hands down was one of the toughest weeks for me to put together.  There are a lot of tough match ups this week as well as a lot of reserve players starting games for teams that are technically out of it.   Also there have been a couple of teams whose defense has turned it up a notch these last couple of weeks.  That won't show in statistical rankings but it never hurts to ride the "hot hand."
If you are in your league's championship remember this isn't the time to get "cute."  Stick to what got you this far.
| | | |
| --- | --- | --- |
| Rank | Team DST | Opp |
| 1 | New England | vs. BUF |
| 2 | Baltimore | at CLE |
| 3 | Pittsburgh | at NYJ |
| 4 | Denver | vs. DET |
| 5 | San Francisco | vs. LAR |
| 6 | Kansas City | at CHI |
| 7 | Indianapolis | vs. CAR |
| 8 | Houston | at TB |
| 9 | Seattle | vs. ARI |
| 10 | Atlanta | vs. JAC |
| 11 | Washington | vs. NYG |
| 12 | Buffalo | at NE |
| 13 | Los Angeles | vs. OAK |
| 14 | Jets | vs. PIT |
| 15 | Los Angeles | at SF |
| 16 | New Orleans | at TEN |
| 17 | Cincinnati | at MIA |
| 18 | Tampa Bay | vs. HOU |
| 19 | Giants | at WAS |
| 20 | Minnesota | vs. GB |
| 21 | Green Bay | at MIN |
| 22 | Philadelphia | vs. DAL |
| 23 | Dallas | at PHI |
| 24 | Miami | vs. CIN |
| 25 | Jacksonville | at ATL |
| 26 | Detroit | at DEN |
| 27 | Chicago | vs. KC |
| 28 | Arizona | at SEA |
| 29 | Carolina | at IND |
| 30 | Oakland | at LAC |
| 31 | Cleveland | vs. BAL |
| 32 | Tennessee | vs. NO |