More football, more injuries. The sixteen-game, seventeen-week marathon that is the NFL regular season has reached it's last turn. All of those bumps and bruises accumulated through the year can start to heal, at least for those teams and players who have been eliminated from playoff contention. If your fantasy football team's playoff season stretches into week 17, we'll get you set up for the last hurrah with all of the latest injury news to the game's key players. Christmas came and went, so as we enter the new year, we'll hope for a 2016 in which the opening sentence of this paragraph can somehow be rendered meaningless. One last round: let's do it.
Week 17 Fantasy Football Injury Report
- Bills RB LeSean McCoy missed week 16 with a knee injury. McCoy was unable to practice all of last week, leaving the door open for both Karlos Williams and Mike Gillislee to see extra playing time. He has yet to be ruled out for week 17, though the Bills would probably be wise to rest Shady with nothing to play for but pride (and the chance for Rex Ryan to screw with his old team). TE Charles Clay also missed week 16 with a back injury but has yet to be ruled out for week 17.
- Panthers RB Jonathan Stewart missed week 16 with a foot injury. With Carolina's quest for a perfect season now over after their loss to Atlanta, the team may choose to rest Stewart in week 17 ahead of the playoffs. Cameron Artis-Payne and Fozzy Whittaker played in Stewart's week 16 absence.
- Bears RB Matt Forte picked up a back injury during Chicago's week 16 game against Tampa Bay. Forte was able to play through the pain and sounds like he will be available for the week 17 season finale. WR Alshon Jeffery did not play in week 16 due to a hamstring injury. Jeffery was unable to practice last week.
- Cowboys WR Dez Bryant (foot, ankle) missed week 16. Bryant has not been ruled out for week 17, even with Dallas playing solely for pride. That said, it would still be a moderate surprise if Bryant were to suit up for a meaningless game in week 17. Fellow wideout Devin Street left the game in Buffalo with a concussion and did not return.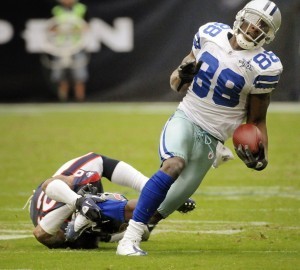 - Broncos QB Peyton Manning (foot) missed another game in week 16. Manning has been able to get in some limited workouts, but is still unlikely to play in week 17.
- Texans QB Brian Hoyer (concussion) missed his second-straight game in week 16. Hoyer could return in week 17, but if he is unable to play, Brandon Weeden, who oversaw a 34-6 win over Tennessee in week 16, will start. WR Cecil Shorts III missed week 16 with a hamstring injury. Shorts, who has a history of soft-tissue injuries, could return in week 17 to face his former club, the Jaguars. Rookie Jaelen Strong saw extra reps in his place.
- Bengals QB Andy Dalton missed week 16 with the thumb injury that has saddled him recently. Dalton is unlikely to play in week 17 as the Bengals eye the postseason. A.J. McCarron will continue to start while Dalton is sidelined. McCarron injured his wrist in week 16, but it does not appear to be serious. TE Tyler Eifert (concussion) also missed week 16. Eifert is week-to-week, and could be rested in the regular season finale.
- The Colts' quarterback situation looks to be in dire straits following a week 16 shoulder injury to Matt Hasselbeck. Andrew Luck (abdomen) remains sidelined, meaning Charlie Whitehurst could be in line to start in week 17. Luck has said that he wants to play, even if the Colts' playoff chances are null and void at that point, but Indy may choose to withhold their franchise quarterback from further injury risk. WR Donte Moncrief was able to play in week 16 despite a toe injury that left him a game-time decision.
- Jaguars RB T.J. Yeldon missed another game in week 16 with a knee injury. Yeldon's absence opened the door for Denard Robinson to start and play against the Saints. Yeldon is considered week-to-week.
- Dolphins WR Rishard Matthews (ribs) was unable to play in week 16. Matthews has been ablew to practice lightly, so his odds of playing should increase heading into week 17.
- Patriots receivers Julian Edelman (foot) and Danny Amendola (knee) both missed week 16. The pair were limited in practice and should have better chances of playing in week 17. Edelman has been on the shelf for several weeks after undergoing surgery on his foot injury.
- Saints WR Marques Colston missed week 16 with a chest injury. Colston, who has been playing very well recently with 3 touchdowns in his last 2 games, could return for week 17. QB Drew Brees was able to play despite a foot injury that had originally left his status in doubt. Brees should be fine for week 17.
- Jets wideout Kenbrell Thompkins left his team's week 16 win over New England with a lower-leg injury and did not return.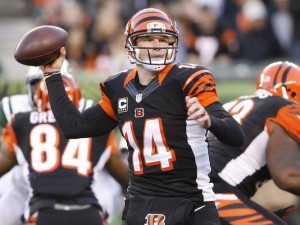 - Chargers WR Stevie Johnson (groin) did not play in week 16, but looks on track to return in week 17 after managing to get in a few practices last week. Fellow wideout Javontee Herndon left the team's Christmas Eve loss to Oakland with a chest injury.
- Seahawks TE Luke Willson sustained a concussion during his team's week 16 game against St.Louis. Willson, who has been taking the place of the injured Jimmy Graham, was replaced by Cooper Helfet.
- 49ers RB Shaun Draughn (knee) missed week 16. DuJuan Harris, Bruce Miller, and Kendall Gaskins all chipped in to carry the ball against Detroit in week 16 with Reggie Bush and Carlos Hyde already ruled out for the year at the position. Draughn could return in week 17.
- Tampa wideout Vincent Jackson missed week 16 with a knee injury. V-Jax is considered week-to-week.
- Titans WR Kendall Wright left his team's week 16 loss to Houston with a knee injury. Wright has battled numerous injuries -- including a knee issue - during the 2015 season. Wright said he wanted to return, but he was not cleared by the team's doctors. QB Marcus Mariota (knee) has not yet been ruled out for week 17, though the organization may not want to risk further damage to the rookie's knee. Zach Mettenberger would likely start once again if Mariota does not play.
There are no Thursday, Saturday, or Monday games scheduled for week 17, so all teams will release their initial injury reports on Wednesday. Good luck in week 17.