The final week of the NFL regular season has arrived, and we can hardly believe it. On the personal front, our season has been so crappy that we've mentally been in offseason mode since around Halloween. For those of you lucky rabbits whose seasons weren't complete failures and are still playing into week 17, or those just eager to explore the daily formats, we've got you in mind as we assemble the week 17 wide receiver rankings. There are injuries to consider, matchups to examine and, of course, the always-screwy scenario of coaches electing to rest certain players. We'll do our best to set you up pretty as we head into the final regular season sprint. Here are your week 17 wide receiver rankings.
Remember: an asterisk (*) next to a player's name denotes a possible injury concern for that player.
Week 17 Wide Receiver Rankings 1-10
1. Antonio Brown @ CLE- Brown. Divisional matchup. Playoff hopes hanging in the balance. Sounds like a giant day waiting to happen from a guy who has seen double-digit targets in eight-straight games.
2. Julio Jones vs NO- Julio. Saints. Defense? Pfffft. Another huge day waiting to happen.
3. Brandon Marshall @ BUF- Marshall justified his high ranking last week. Gets a banged up Bills unit in week 17 in what is a must-win game for New York.
4. Odell Beckham Jr. vs PHI- Back off of suspension, OBJ gets an Eagles defense that is pretty bad against the pass. Giants' season is officially in the gutter after their week 16 loss to Minnesota, but Beckham will want to end on a high note after a calamitous week 15 outing.
5. DeAndre Hopkins vs JAX- Hopkins got back to form in week 16 and, with Brian Hoyer set to return, he should remain locked in in all formats.
6. Alshon Jeffery* vs DET- Injury concern but, if he plays, Jeffery will want to put up big numbers with the open market beckoning.
7. Sammy Watkins vs NYJ- Watkins has come on late in the season now that he is healthy. Matchup could be better, but big-play talents like Watkins always make the reward seem to outweigh the risk.
8. Calvin Johnson @ CHI- Staffy and Mega will look to end a disappointing 2015 season on a high. The Lions, admittedly, have been much better offensively since Jim Bob Cooter took over the playcalling duties.
9. Allen Robinson @ HOU- A-Rob had a brilliant game against the Saints, as expected, in week 16. Tougher matchup in week 17, but Robinson knows how to find the end-zone in divisional games. Had a 6/86/1 line against Houston earlier in the year.
10. Doug Baldwin @ ARI- Dougy B checks in to our top-10 for the first time this year. A whopping 11 scores in 5 games has him playing the best ball of his career. Tough matchup with Patrick Peterson on deck, but it's always tough not to ride a hot hand like Baldwin this time of the year.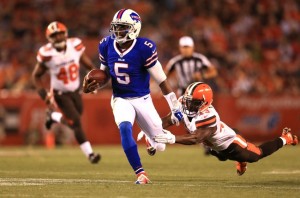 Week 17 Wide Receiver Rankings 11-60
11. A.J. Green vs BAL
12. Mike Evans @ CAR
13. Jarvis Landry vs NE
14. Demaryius Thomas vs SD
15. Jeremy Maclin vs OAK
16. Emmanuel Sanders vs SD
17. Eric Decker @ BUF
18. Larry Fitzgerald vs SEA
19. Julian Edelman* @ MIA
20. Michael Crabtree @ KC
21. Brandin Cooks @ ATL
22. Michael Floyd vs SEA
23. DeSean Jackson @ DAL
24. Randall Cobb vs MIN
25. John Brown vs SEA
26. Martavis Bryant @ CLE
27. Golden Tate @ CHI
28. Allen Hurns @ HOU
29. Jordan Matthews @ NYG
30. Dez Bryant* vs WAS
31. Travis Benjamin vs PIT
32. T.Y. Hilton vs TEN
33. Kamar Aiken @ CIN
34. Amari Cooper @ KC
35. Rueben Randle vs PHI
36. Tyler Lockett @ ARI
37. Stevie Johnson* @ DEN
38. Ted Ginn Jr. vs TB
39. Donte Moncrief vs TEN
40. Brandon LaFell @ MIA
41. Markus Wheaton @ CLE
42. Wilie Snead @ ATL
43. Pierre Garcon @ DAL
44. Jermaine Kearse @ ARI
45. Stefon Diggs @ GB
46. Marvin Jones vs BAL
47. Marques Colston* @ ATL
48. Roddy White vs NO
49. Dorial Green-Beckham @ IND
50. Danny Amendola* @ MIA
51. Davante Adams vs MIN
52. Anquan Boldin vs STL
53. Nate Washington vs JAX
54. Tavon Austin @ SF
55. Cecil Shorts III* vs JAX
56. Torrey Smith vs STL
57. Harry Douglas @ IND
58. Dontrelle Inman @ DEN
59. DeVante Parker vs NE
60. Malcom Floyd @ DEN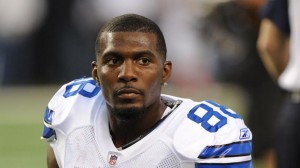 Week 17 Wide Receiver Sleepers
- Pierre Garcon @ DAL- Great matchup and the 'Boys will be paying extra attention to Jordan Reed and DeSean Jackson.
- Roddy White vs NO- Rowdy Roddy gets the Saints' hapless defense and will likely see a good bit of Brandon Browner out there.
- Cecil Shorts III* vs JAX- If he plays he's got a hashtag revenge game in a matchup Houston still needs to win at this point.
- Malcom Floyd @ DEN- In what is almost certain to be his final NFL game, expect Floyd to have a few bones thrown his way. One of the game's most consistent deep threats over the last decade, Floyd should have some big-play opportunities in week 17.
Week 17 Wide Receiver Injuries to Monitor
- Alshon Jeffery (hamstring)
- Julian Edelman (foot)
- Danny Amendola (knee)
- Dez Bryant (foot, ankle)
- Stevie Johnson (groin)
- Marques Colston (chest)
- Cecil Shorts III (hamstring)
Good luck in week 17.