One week is in the books and this season's big picture is getting clearer. There are still question marks, but there is some real evidence to examine now. Some quarterbacks are looking matchup proof, while others look like no matchup is good enough to consider starting them. Here are the week 2 quarterback rankings, just in time to get those lineups straight.
Must Start Options
1. Drew Brees NO vs. CLE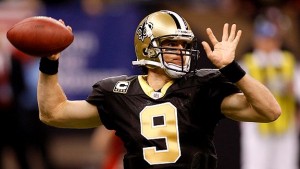 The new look Browns are more competitive, but on the road against the Saints playing ugly won't cut it. Brees has so many weapons, the veteran is still incredibly dangerous every week.
2. Cam Newton CAR @ATL
The Falcons scheme defensively to allow short passes and have fast defenders swarm the ball. They lost Deion Jones, aka the best suited linebacker to their scheme. Look for short passes to McCaffrey and Moore to become big gains.
3. Aaron Rodgers GB vs. MIN
Rodgers may not play this week after taking a beating in week 1. Obviously he is a top option if he can take the field for the Packers.
Rock Solid Starters
4. Alex Smith WAS vs. IND
Like last season, Smith is pushing the ball downfield (8.5 yards per attempt in week 1). His next matchup is against a lame Colts defense that allowed Andy Dalton to complete 75% of his passes. It seems unlikely that the Redskins will be able to lean on the run game and Old Man Peterson again. I like Smith as a top 5 week 2 quarterback.
5. Ben Roethlisberger PIT vs. KC
The weather in Cleveland was terrible in week 1 and Roethlisberger's play was not a lot better. Things should be different as the Steelers face off against a Chiefs defense that let Philip Rivers go for 424 yards and 3 touchdowns on Sunday. This game has the makings of a high-scoring affair and that is good news for anyone starting Big Ben.
6. Patrick Mahomes KC @PIT
On the flip side, Patrick Mahomes looked like a legitimate star against the Chargers in the same game mentioned above. I see no reason to believe that the Steelers defense should be a major test for the young starter. He may not throw for 4 touchdowns again, but it is very possible that he does.
7. Tom Brady NE @JAC
This matchup is a tough one as the Pats head into "Sacksonville". Luckily they are still running the GOAT out there at quarterback. Last week, he once again proved that it does not matter what group of misfits and retreads the Pats roll out at WR. As always, Brady is a safe start with upside for more.
Fringe Starters
8. Deshaun Watson HOU @TEN
It appears that I was a bit hasty labeling Deshaun a must-start coming back from injury. He showed flashes of last year's brilliance, but made some major mistakes as well. I expect him to be back to his dynamic self soon, but temper your expectations for a week or two.
9. Kirk Cousins MIN @GB
Going into Lambeau is always daunting, but Cousins is a solid veteran starter. I would look for bigger numbers except that the Vikes have the duo of Dalvin Cook and Latavius Murray to control the ball.
10. Philip Rivers LAC @BUF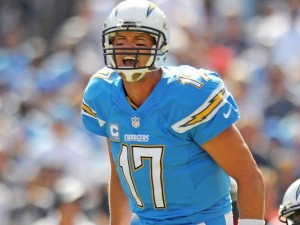 It looked like Rivers was in midseason form in week 1. Part of that was the weak Chiefs defense, but the other part was the plethora of weapons at the disposal of the wily vet. The Bills have a better defense, but they will be exhausted from being on the field all day.
11. Andrew Luck IND @WSH
Call me overly cautious, but I still cringe every time Luck throws or gets hit. I don't know how long it will take me to trust that he is healthy, but his ranking takes a hit until I start seeing him throw downfield.
12. Matthew Stafford DET @SF
It was an ugly start to the year for Stafford, but he is much better than his 4 INT performance. The Jets have a nasty defense and went to town on an overconfident Lions squad. A day in San Francisco will cure Stafford's early season blues and it will be back to business as usual.
QB2 With Upside
13. Russell Wilson SEA @CHI
14. Tyrod Taylor CLE @NO
15. Jared Goff LAR vs. ARI
16. Jimmy Garoppolo SF vs. DET
17. Case Keenum DEN vs. OAK
18. Matt Ryan ATL vs. CAR
Check Out All Of The Positional Rankings
Leave Them On The Bench
19. Nick Foles PHI @TB
20. Dak Prescott DAL vs. NYG
21. Ryan Fitzpatrick TB vs. PHI
22. Mitchell Trubisky CHI vs. SEA
23. Marcus Mariota TEN vs. HOU
Leave Them On Waivers
24. Andy Dalton CIN vs. BAL
25. Eli Manning NYG @DAL
26. Derek Carr OAK @DEN
27. Sam Darnold NYJ vs. MIA
28. Blake Bortles JAC vs. NE
29. Ryan Tannehill MIA @NYJ (I can't stress how much I would not start Tannehill vs. the Jets D. I might leave the QB spot empty instead to avoid negative points).
Be sure to check out the rest of the Knuckleheads posts for weekly positional rankings. Check back daily for new content and follow me on Twitter for some extras @brendancole16.